Executive Director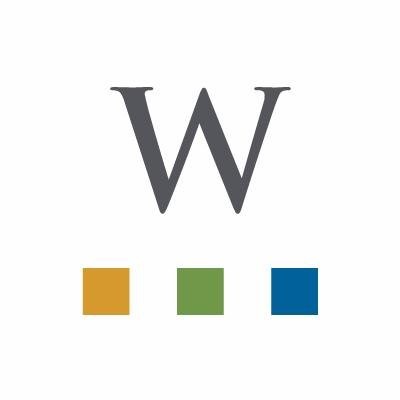 Walton Family Foundation
Sales & Business Development
Posted on Thursday, November 17, 2022
The Walton Family Foundation is, at its core, a family-led foundation. Three generations of the descendants of its founders, Sam and Helen Walton, and their spouses, work together in pursuit of a vision to live in a world where people can accomplish anything when they have opportunity and encouragement. It believes the best ideas can come from anywhere, so it stays open to new thinking from all over, and it partners with those who are closest to the problem because they are usually closest to the solution.
The Foundation works in three areas: improving K-12 education; protecting rivers and oceans and the communities they support and investing in its home region of Northwest Arkansas and the Arkansas- Mississippi Delta. In 2020, the Foundation awarded $750 million in grants to further its mission.
The Foundation's philanthropic approach draws from its mission, vision and values, which guide everything it does. This approach informs grantmaking strategies, how the Foundation grows talent, how it partners with others, and how the Foundation uses its voice. The Foundation creates and refines its philanthropic strategies to influence systems-level change while not only using data for decision-making and ongoing learning but proactively collaborating with partners to achieve shared goals.
As the Foundation looks ahead, it will continue to prioritize diversity, equity & inclusion, encourage innovation, and champion community-driven change. It will sustain its ambition to be a force multiplier by engaging with and beyond its existing network of allies and experts to facilitate additional partnerships that can further accelerate and expand the impact of its grantees' work.
Headquartered in Bentonville, Arkansas, with offices in Washington, D.C., Jersey City, New Jersey, and Denver, Colorado, the Foundation has a staff/consultant base of over 130 associates. The Foundation is part of the family office, Walton Enterprises (also known as WEI), and is a separate entity from Walmart and the Walmart Foundation. While there is a commonality amongst the organizations' founders and values, each operates with its own governance and funding.
For more information on the Walton Family Foundation, please visit waltonfamilyfoundation.org.
The Opportunity
With the upcoming retirement of Caryl Stern, the Foundation seeks its next Executive Director to lead a family-led foundation that tackles tough social and environmental problems with urgency and a long-term approach to create access to opportunity for people and communities. With the support of the Board, broader family, and WEI ecosystem, the Foundation is well-positioned for the next phase in its evolution as it anchors in its enduring values of being:
ROOTED in the places it works and in a family legacy of giving back;
STEADY in its focused approach to creating lasting change;
OPEN about who the family is and to ideas from anywhere in keeping with its diversity, equity and inclusion commitments both internally and externally;
ACTIVE in its work with grantees and in enabling individuals to take an active role in determining their futures; and
BOLD in its belief about what's possible and in tackling big, complex problems.
Building upon the recent transition from 2nd generation to 3rd generation leadership, the Foundation operates as a powerful center of gravity for the family to anchor in impact, shared purpose, and continuous, intergenerational learning and connection. It is well into its journey to redefine what a family-led foundation looks like in the future.
The Role
Reporting directly to the Walton Family Foundation Board and Walton Enterprises CEO, the Executive Director will work in close partnership with the Board and Program Committees to execute on strategic priorities set by the Board and broader family. The Executive Director will also serve on the Executive Leadership Team for Walton Enterprises alongside the CEO and the heads of two other family entities, contributing to the overall leadership of the family office.
The chosen candidate will lead collaboratively and with integrity, focusing on working closely with the family on its shared interests, providing the infrastructure, learning, and professional development needed to be responsible leaders in philanthropy. The newly appointed executive will continue to drive internal operational efficiencies and engage external constituents on behalf of the Foundation and family, as informed by strategic priorities and interests. They will continue to build upon the positive culture at the foundation, taking an integrative approach to diversity, equity, and inclusion, along with a focus on professional development within the organization. The role will be based in either the Bentonville, AR or Denver, CO offices, with expected travel to program sites and remaining offices.
The Executive Director will:
Ensure the Foundation serves as a platform that brings a multi-generational, multi-office, and multi-interest family together with joy, integrity, flexibility, and impact;
Partner with family leadership to fully implement the work of reshaping the Foundation's governance to achieve the goals of the 3rd generation of family members;
Work closely with the Foundation's Board of Directors and Program Committees – which are composed solely of family members – to develop and execute strategic priorities of the Foundation;
Ensure accountability for the effectiveness of programs and maintain high standards for excellence while managing a complex and dynamic organization of broad disciplinary scope;
Recruit, develop, empower, and retain top-flight and diverse individuals to ensure that the staff brings transformational leadership to the family, WEI ecosystem, and sector;
Ensure the Foundation and the family are effectively represented to internal and external audiences and partners;
Solicit input and feedback on a regular basis from all family members to ensure the organization serves the broader family's interest in being a family-led Foundation;
Support, as directed, the philanthropic interests of individuals or groups of family members along with the separate private foundations created by Walton family members;
Make certain all activities and programs meet the highest standards of ethics and are aligned with the family's and Foundation's values.
Candidate Profile
The Walton Family Foundation seeks an open-minded, facilitative leader who leads with integrity, humility, and confidence. They must bring no agenda, yet be passionate about working with a family on their shared philanthropic interests. They will display a strong intellectual curiosity, the ability to navigate ambiguity and appreciate data, metrics and rigorous evaluation. They will bring an adaptive approach to leading, and being responsive to the Board and family's goals for the Foundation. They will provide leadership and insights to lead the family through conversations on where the Foundation is headed.
Candidates must demonstrate the ability to work with multiple stakeholders across a variety of interests while identifying opportunities to create connections across those interests. The Executive Director must demonstrate strong communication skills, with the ability to serve as a representative for the Foundation and the family. They must have the confidence to advise the Family and the humility to follow the Board and family's lead on overarching vision and key decisions. Some experience working with high net-worth families is a plus.
The Executive Director will have a track record of success leading a nonprofit, private, or public enterprise with a diverse constituency, broad scope, and multiple stakeholders holding them accountable. As a steward of Foundation resources, this individual will be adept at listening, informing, and contributing to strategic objectives while creating interstitial, connective tissue across generations and diverse passions.
In terms of professional and personal competencies, the following are highlighted:
Serve as a Trusted Advisor to the Family
Have the confidence and integrity to effectively build credibility and trusted relationships with family members; act as a senior advisor to bring innovative approaches, effectively anticipate, and respond to the needs and requests of family members; proactively serve as an advisor to help guide family members in thinking through options to promote informed decision-making.
Create a safe space for family members to bring a range of viewpoints and constructive critiques on the work of the Foundation.
View the family as an asset and be committed to engaging all members of the family by inviting their contributions and respecting their unique skills and interests while helping foster consensus and unity.
Support the growing needs of the family across multiple generations while also seeking strategies, if needed, to bridge individual philanthropic initiatives into collaborative and collective giving.
Strategic Executor
Peripheral and long-range acuity to advise the Board and family on strategies that will ensure the Foundation's impact across disciplines and through generations.
Ability to bring innovative ideas to the Board and family for consideration while creating an environment for engagement and ownership in stakeholders.
Servant leader able to operationalize the family's philanthropic vision and interests through the development of effective strategies / theories of change and use of multiple tools – from grantmaking to emerging vehicles of philanthropic investment – to address complex problems with a long-term perspective.
Capacity to facilitate leadership within chosen funding geographies, facilitating strategic collaboration between other funders, partners, or grantees to leverage shared strategies and grants where possible.
Facilitate, coordinate, and harness the WEI and family ecosystem while never seeking credit or direct ownership.
Strategic thinker and strong communicator who can make collective grantmaking compelling and engaging by setting clear expectations and implementing effective outcome measurements over time.
Proven Leadership and Managerial Skills
Significant facilitative leadership experiences to coordinate a complex organization spanning an array of disciplines and domains in a manner that respects the intent of the Foundation's founders as well as a multigenerational family.
Entrepreneurial vigor in creating sustainable models of change, evaluating financial investment in such opportunities, and optimizing impact.
An effective builder and manager of teams and culture who attracts and empowers great, diverse talent.
Excellent judgment, instincts, and experience in establishing best-in-class family governance as the Foundation grows and evolves over the coming years.
Aptitude to lead an organization of comparable size, scope, and scale including partnering with other entities in the family office which provide administrative support to the foundation.
Ability to actively contribute as a member of the Executive Leadership Team to the overall success of Walton Enterprises and its team as it seeks to achieve its mission on behalf of the family.
Genuine concern for the welfare of the family and employees at all levels, and enthusiasm for developing talent and motivating performance throughout the workplace.
External Representation and Credibility
Credibility to represent the Foundation and family as a philanthropic leader in overall philanthropy, as well as in each of its strategic areas of interest (while not necessarily being the expert).
Persuasive speaker and presenter, able to communicate complex information in clear and compelling ways.
Broad interests and innate curiosity spanning the full range of the Foundation's endeavors and beyond.
Capacity to be highly networked, with a demonstrated record of success initiating and fostering strategic partnerships with key external audiences – including public officials, philanthropic and private sector leaders and academic and community leaders.
Capacity to represent the family and Foundation, but not driven to do so. Candidates will bring the judgment and generosity of spirit to know when the family should be visible, internal experts should be empowered, yet will bring the charisma and credibility to step up, in, or out when needed.
Interpersonal Acumen
High emotional intelligence and ability to work with and "speak truth to power". The individual chosen must earn the respect of the Board and the family through transparency, honesty, authenticity, and the ability to execute a philanthropic plan and be accountable for its outcomes.
Comfort working in a family-led foundation that emphasizes interdisciplinary cooperation and strategic use of philanthropic and family office levers.
A good listener with an engaging presence who can manage through growth and ambiguity.
Entrepreneurial mindset, with experience in taking and managing associated risks and making associated decisions.
Down-to-earth approach with a good sense of humor and ability to effectively communicate up, down, and across a complex ecosystem and organization.
Unquestionable personal, professional integrity, discretion, and unflinching commitment to ethical standards and genuine loyalty to the family.
Compensation
The Walton Family Foundation offers an excellent benefits package and a salary, which is commensurate with experience.
How to Apply
Qualified candidates should email a cover letter explaining how their skills and background fit this position and a resume to the attention of Jamie Hechinger, WFF@russellreynolds.com, at Russell Reynolds Associates. No inquiries to the Foundation, please.