Engineering Equipment Operator.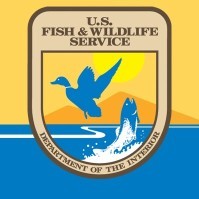 US Fish and Wildlife Service
Miami Beach, FL, USA · Boynton Beach, FL, USA · United States
Posted on Tuesday, November 21, 2023
Duties
Great American Outdoors Act Strike Force.


The Great American Outdoors Act is a program formed in 2020 to reduce the maintenance backlog across the US Fish and Wildlife Service. Hired as part of a Strike Force, these positions will work alongside current Service staff to complete infrastructure projects such as levee reconstruction, facility repairs, and building demolition.
These projects are in many locations, thus a significant amount of the incumbent's time will be spent traveling for multiday projects across the contiguous U.S., Alaska, and Hawaii.
As a Engineering Equipment Operator your duties may include but are not limited to the following:


Operate heavy equipment within accepted parameters (e.g., narrow quarters, such as close to buildings, drop-offs or other obstructions and challenging field conditions such as marshy, unsteady or steep surfaces).
Operate a tractor with attachments such as mowers, cutter bars, augers, plows, harrows, sprayers, discs, front-end scoops, and backhoes.
Clean, replace, or make minor adjustment to such parts as fuel, electrical, brakes, steering, regulators, water/fuel pumps, carburetors, cooling systems or attachments to vehicles or heavy equipment.
Check flow output in irrigation or water transportation systems, adjusting valves as needed to ensure proper distribution of water, quantity of water needed, delivered, or the duration of delivery.
Use carpentry power and hand tools such as hammers, hand and power saws, drills, planes, routers, sanders, and nail guns, using safety rules/regulations/ procedures to safeguard tools and equipment.
Operate and maintain heavy motorized equipment (e.g. front-end loader, forklift, dump truck, farm agricultural tractor and implements, rubber tired backhoe/ loader, skid steer, excavator, bulldozer, road grader) and other pieces of equipment as needed for project activities.
Apply shop mathematics, use measuring tools or instruments, follow oral and written instructions, use drawings, sketches, schematics, blueprints, etc. to determine work procedures and details of work layout.
Lay out the installation, modification, or repair of systems for example: wiring systems in buildings, power and control circuits, and distribution panels.


Physical Effort


The employee uses considerable physical effort is required in the operation and maintenance of facilities, equipment, and attachments. The employee frequently is required to perform heavy lifting and exerts considerable physical effort while using hand and power tools. Work requires extensive leg, arm, and hand movement, standing, stooping, walking, bending, climbing, and kneeling, and work in tiring and uncomfortable positions. The employee frequently lifts, carries, and sets up parts and equipment weighing up to 50 pounds unassisted, and over 50 pounds with assistance. The employee uses jacks, pulleys, dollies, or other lifting and carrying devices. Work may be from ladders, scaffolding, platforms, or high places, and in hard-to-reach places. Frequent arm and leg movements are required to operate controls, make repairs, and build items.
Working Conditions


Work is accomplished both in an office setting (5%) and outdoors (95%). Works outside in all kinds of weather and frequently exposed to running water, fumes, dust, grease, dirt, and moving parts of equipment and machinery. Work performed outside is in a variety of settings where steep terrain, extremely uneven, rocky and slippery footing is normal. Temperature extremes are common.
Applicant Resume Reminder


You are highly encouraged to use USAJOBS Resume Builder to ensure all required information is included in your Resume.
If you use your own resume, curriculum vitae, or any other written form you choose then you must describe your job-related qualifications that includes beginning and ending dates for paid and non-paid work experience, hours worked per week, month and year of employment for each job title listed, annual salary, and description of job duties. Include name and address of employer; supervisor name and telephone number.


NOTE: YOU MAY BE DISQUALIFIED IF YOU DO NOT INCLUDE ALL INFORMATION AS STATED ABOVE IN YOUR RESUME.


Requirements


Conditions of Employment
Must be a U.S. Citizen or National.
Resume (See "Required Documents"). Failure to provide ALL required information on your resume will result in loss of consideration due to an incomplete application package. It is your responsibility to ensure all information is provided on resume.
Eligibility and Supporting documents - You will ONLY be considered for the eligibilities that you select "yes" to AND submit the required supporting documentation, as listed in the Required Documents section.
Suitability for employment, as determined by background investigation.
Drug Testing Position: Selectees tentatively selected for this position will be required to submit to urinalysis to screen for illegal drug use prior to appointment.
Medical Requirements: Selectees must pass a pre-employment medical examination and may be subject to post-employment medical examinations to determine if they are maintaining the fitness standards for this position.
Drivers License: Selectees may be required to possess and maintain a valid State drivers license at all times during their tenure.
Must have the ability to obtain a valid commercial driver's license (CDL) within six months of employment and maintain the license for the duration of employment.
Uniform: Official U.S. Fish and Wildlife Service uniform may be required.
Probationary Period: Selectees may be required to successfully complete a probationary period.
You may be required to work other than normal duty hours, which may include evenings, weekends, and holidays.
Individuals assigned male at birth after 12-31-59 must be registered for the Selective Service. To verify registration visit SSS.gov.
You will be required to travel 50% or less of the time on official travel.


Qualifications


By the closing date of this announcement, you must meet the requirements of the Office of Personnel Management (OPM) Handbook X118C, Job Qualification System for Trades and Labor Occupation.
Although no specific amount of experience, education or training is required, applicants must meet a minimum level of ability in relation to the position and the Assessment Questionnaire in order to be rated qualified for consideration. To be qualified candidates must meet any screen out element(s) listed at an "acceptable" level, and must achieve an average rating of at least "acceptable" on all of the elements. Only education, training, or experience acquired before the closing date of this announcement will be considered.
SCREEN-OUT ELEMENT:
Your qualifications will first be evaluated against the prescribed screen out element, which usually appears as question 1 in the on-line questionnaire. Those applicants who appear to possess at least the minimal acceptable qualification requirement are considered for further rating; those who do not are rated ineligible and are eliminated. The potential eligibles are then rated against the remainder of the Job Elements.
The Screen Out Element For This Position Is


Ability to do the work of a
Engineering Equipment Operator without more than normal supervision.


Your qualifications will be evaluated on the following job elements:
Operation of Motor Vehicles.
Work Practices (Ability To Use and Maintain Tools and Equipment).
Ability To Interpret Instructions, Specifications, etc.
Work Practices (Knowledge of Equipment Assembly, Installation, Repair, etc.).
Ability to Drive Safely.


Experience refers to paid and unpaid experience, including volunteer work done through National Service programs (e.g., Peace Corps, AmeriCorps) and other organizations (e.g., professional; philanthropic; religious; spiritual; community, student, social). Volunteer work helps build critical competencies, knowledge, and skills and can provide valuable training and experience that translates directly to paid employment. You will receive credit for all qualifying experience, including volunteer experience.
Education
There is no substitution of education for experience for Wage Grade (WG) positions.
Additional information
Pcs Information


Yes, entitlements for payment of basic moving expenses, as required and to the extent allowed by the Federal Travel Regulation (FTR) 302-3.101, are authorized for eligible applicants changing duty station when the change meets the distance tests as provided in FTR 302-1.1 and 302-2.6. All moving expenses are taxable
In addition, relocation discretionary entitlements May be authorized for this position excluding contractor-provided home sale.
Discretionary entitlements may be authorized for this position.


Telework


This position is suitable for telework only in an emergency or natural disaster.
Wage Grade Pay Tables

Additional Vacancies:
One or more positions may be filled from applications received under this announcement in the advertised office or other U.S. Fish & Wildlife Service offices in the local commuting area.
Career Transition Assistance Plan (CTAP) or Interagency Career Transition Assistance Plan (ICTAP):
CTAP or ICTAP applicants must be determined to be well-qualified for this position in order to receive special selection priority. To be well-qualified, a CTAP or ICTAP applicant must meet the following: OPM qualification requirements for the position, all selective factors, where applicable; special OPM approved qualifying conditions for the position; is physically qualified with reasonable accommodation, where appropriate, to satisfactorily perform the duties of the position upon entry; and receives a rating of at least 85 on the questionnaire. For more information visit:
Reasonable Accommodation:
The USFWS provides reasonable accommodations to applicants with disabilities. Please visit
A career with the U.S. government provides employees with a comprehensive benefits package. As a federal employee, you and your family will have access to a range of benefits that are designed to make your federal career very rewarding.


Eligibility for benefits depends on the type of position you hold and whether your position is full-time, part-time or intermittent. Contact the hiring agency for more information on the specific benefits offered.