Regional Director - Atlanta, GA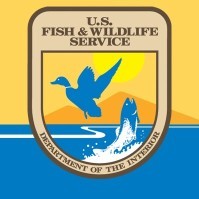 US Fish and Wildlife Service
Atlanta, GA, USA
Posted on Friday, September 1, 2023
Summary FWS works with others to conserve, protect, and enhance fish, wildlife, plants, and habitats for the continuing benefit of the American people. Our major responsibilities are to protect and conserve migratory birds, endangered species, and marine mammals and fish. FWS partners with farmers and ranchers, State and local governments, Federal agencies, Tribes, citizen volunteers, corporations, and conservation groups to accomplish its mission. You can find additional information at WWW.FWS.GOV Responsibilities The incumbent of this position has two roles: (1) As a member of the FWS Directorate, the incumbent participates in decisions on national fish and wildlife conservation goals and objectives, budget priorities and funding levels, and organization and staffing patterns; and (2) As Regional Director, the incumbent is responsible for implementation of FWS programs, policies, and procedures to effectively carry out the FWS's mission within the Region and adjacent coastal areas subject to FWS jurisdiction. The goals and objectives of those programs are attained through a blend of FWS functions, outside contracts, or a combination of contract and FWS personnel. In order to carry out the assigned responsibilities, the incumbent directs a staff of hundreds of employees working in professional, technical, and administrative positions located in the Regional office, several area offices, and at a large number of field stations dispersed throughout the Region. The incumbent is also responsible for the coordination and cooperation with foreign national counterparts in matters of policy, program implementation, and general Regional FWS activities. The incumbent administers and directs, under laws and treaties of the United States, activities involved in the maintenance and operation of a large number of national wildlife refuges established throughout the Region for the conservation of wildlife and habitats. In addition, the incumbent directs a program of technical assistance to Federal and state agencies, Tribes, and other public and private entities in the management of fisheries, participation in coordinated programs of Federal/state and Tribal activities in fishery management, development of fishery management programs in cooperation with the states, colleges and universities, state conservation departments, and private agencies for the purpose of solving mutual fishery management problems. The Regional Director also directs activities concerning the analysis and preparation of a scientific fish and wildlife program in the water and land resource development field. The incumbent directs and coordinates the development of a nationwide system for assessing the ecological effects of resource decisions. This includes the planning and monitoring of gathering, analyzing, and disseminating information related to the location, quantity, condition, and ecological importance of habitats critical to the survival of the Nation's fish and wildlife resources with particular reference to those habitats most impacted by human activities. Requirements Conditions of Employment Qualifications You must meet all qualification requirements outlined within this vacancy by 11:59 PM (EST) on 09/22/2023 of this announcement. Educational Requirement As a basic requirement, applicants MUST have:
Degree: Biological sciences, agriculture, natural resource management, or related disciplines appropriate to the position; OR
Combination of education and experience: Courses equivalent to a major, or at least 30 semester hours in courses, as shown in A above, plus appropriate experience or additional education; OR
Experience: Four years of experience that demonstrated that the applicant acquired knowledge and understanding of one or more of the biological sciences, agriculture, natural resource management, or related disciplines equivalent to that which would have been acquired through completion of a 4-year course of study as described in A above. Additionally, applicants must demonstrate progressively responsible leadership that is indicative of senior executive level managerial capability as outlined under Executive Core Qualifications and Technical Qualifications. Typically, experience of this nature will have been gained at or above the GS-15 grade level in the federal service or its equivalent with Tribal, state or local governments, the private sector, or non-governmental organizations. Unless you are currently serving under a career Senior Executive appointment, are eligible for reinstatement into the Senior Executive Service, or have successfully completed a Senior Executive Service Candidate Development Program approved by the OPM and been certified by the OPM, you must submit a narrative statement covering each of the Executive Core Qualifications and Technical Qualifications listed below. Your examples should be clear and concise, and emphasize your level of responsibilities, scope of complexity of programs managed, and program accomplishments with results of your actions, policy initiatives and level of contacts. The narrative statement ECQ's must follow the format provided at http://www.opm.gov/ses/recruitment/ecq.asp Narrative statements may not exceed 10 pages for ECQ's; TQ's may not exceed three (3) pages. Technical Qualifications:
In-depth knowledge of, and professional experience in, applying principles and techniques of natural resources administration and management.
Knowledge of the roles, responsibilities, and goals of a large natural resources organization with programs of national scope.
Knowledge of current issues in environmental science, habitat maintenance, and the interactions among various environmental and biological sciences. Executive Core Qualifications: ECQ 1
LEADING CHANGE: You must have demonstrated an ability to bring about strategic change, both within and outside the organization, to meet organizational goals. Inherent to this ECQ is the ability to establish an organizational vision and to implement it in a continuously changing environment. Leadership Competencies: Creativity & Innovation, External Awareness, Flexibility, Resilience, Strategic Thinking, Vision ECQ 2
LEADING PEOPLE: You must demonstrate the ability to lead people toward meeting the organization's vision, mission, and goals. Inherent to this ECQ is the ability to provide an inclusive workplace that fosters the development of others, facilitates cooperation and teamwork, and supports constructive resolution of conflicts. Leadership Competencies: Conflict Management, Leveraging Diversity, Developing Others, Team Building ECQ 3
RESULTS DRIVEN: This core qualification involves the ability to meet organizational goals and customer expectations. Inherent to this ECQ is the ability to make decisions that produce high-quality results by applying technical knowledge, analyzing problems, and calculating risks. Leadership Competencies: Accountability, Customer Service, Decisiveness, Entrepreneurship, Problem Solving, Technical Credibility. ECQ 4
BUSINESS ACUMEN: This ECQ involves the ability to manage human, financial, and information resources strategically. Leadership Competencies: Financial Management, Human Capital Management, Technology Management. ECQ 5
BUILDING COALITIONS: This ECQ involves the ability to build coalitions internally and with other Federal agencies, State and local governments, nonprofit and private sector organizations, foreign governments, or international organizations to achieve common goals. Leadership Competencies: Partnering, Political Savvy, Influencing/Negotiating. FUNDAMENTAL COMPETENCIES: The following competencies are the foundation for success in each of the Executive Core Qualifications: Interpersonal Skills, Oral Communication, Integrity/Honesty, Written Communication, Continual Learning, Public Service Motivation. Education PROOF OF EDUCATION: All applicants who are using education or a combination of education and experience to qualify must submit copies of official or unofficial transcripts which include grades, credit hours earned, major(s), grade point average or class ranking, institution name, and student name. If any required coursework is not easily recognizable on transcripts, or if you believe a portion of a particular course can be credited toward meeting an educational requirement, you must also provide a memorandum on letterhead from the institution's registrar, dean, or other appropriate official stating the percentage of the course that should be considered to meet the requirement and the equivalent number of units. Unofficial transcripts are acceptable; however, if you are selected for the position, you will be required to produce the original official transcripts. PASS/FAIL COURSES: If more than 10 percent of your undergraduate course work (credit hours) were taken on a pass/fail basis, your claim of superior academic achievement must be based upon class standing or membership in an honor society. GRADUATE EDUCATION: One academic year of graduate education is considered to be the number of credits hours your graduate school has determined to represent one academic year of full-time study. Such study may have been performed on a full-time or part-time basis. If you cannot obtain your graduate school's definition of one year of graduate study, 18 semester hours (or 27 quarter hours) should be considered as satisfying the requirement for one year of full-time graduate study. FOREIGN EDUCATION: If you are using education completed in foreign colleges or universities to meet the qualification requirements, you must show the education credentials have been evaluated by a private organization that specializes in interpretation of foreign education. For further information, visit: http://www.ed.gov/about/offices/list/ous/international/usnei/us/edlite-visitus-forrecog.html Additional Information PCS INFORMATION: Yes, entitlements for payment of basic moving expenses, as required and to the extent allowed by the Federal Travel Regulation (FTR) 302-3.101, are authorized for eligible applicants changing duty station when the change meets the distance tests as provided in FTR 302-1.1 and 302-2.
All moving expenses are taxable. -In addition, relocation discretionary entitlements MAY be authorized for this position including contractor-provided home sale. Telework: This position is suitable for telework and may be allowed to telework with supervisory approval.