Education Specialist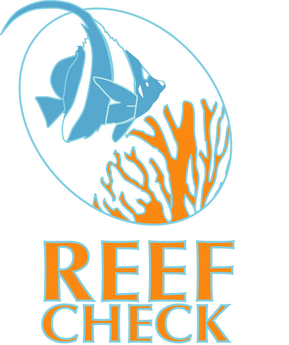 Reef Check Foundation
Full-time
marina del rey, ca, usa
45,000 – 65,000 USD per year
Posted on Wednesday, February 22, 2023
The Reef Check Foundation seeks an Education Specialist for its Dive into Science program in California. This full-time position is based in southern California working remotely from a home office or at our Marina del Rey office.
Travel within California will be required. The Education Specialist will develop, plan, and implement curriculum, lesson plans, and educational programs for students in Reef Check's Dive into Science program.
Youth and young adults from underserved or tribal communities often do not have access to the ocean environment, let alone ways or opportunities to explore it. This lack of access and experience creates a disadvantage when it comes to their future educational or career choices. The Dive into Science program provides students an education in marine science and conservation through SCUBA training and subsequent diving experiences. The program highlights the possibilities that can come with acquiring a skill such as diving. It teaches scientific methods by training students as Reef Check Citizen Scientists and providing opportunities for them to actively collect data in the kelp forest habitat along the West Coast of North America. The combination of skills, experience and community service will open their minds to what is possible and provide them with skills and confidence to achieve their goals.
The Education Specialist will report to and work in close collaboration with Reef Check's Director of Education and the Executive Director to develop and implement this program. Compensation will depend on qualifications and experience and range from an annual salary of $45,000-$65,000. We are looking to fill this position as soon as possible.
Primary Responsibilities
- Develop curriculum and lesson plans for Dive into Science program
- Implement and teach Dive into Science curriculum with support from scuba instructors
- Travel to teach the program and meet with partners statewide
- Organize and shepherd multiple cohorts of students through the multi-year curriculum
- Communicate with partner organizations and collaborators

Qualifications
    - Master's Degree in education or an equivalent combination of education and experience
    - Experience developing and implementing informal education programs
    - Experience working with underserved populations, youth and/or tribal communities
    - Excellent organizational skills, including the ability to execute on a number of projects simultaneously while managing details and meeting deadlines
    - Ability to work independently to identify issues, synthesize complex ideas, and recommend and implement solutions
    - Strong verbal, written and interpersonal communication skills with an emphasis on collaboration
    - The ideal candidate would have a demonstrated commitment to the environment and advancing JEDI practices
    - SCUBA certification is a plus but not required

Reef Check Foundation is an equal opportunity employer.
See more open positions at Reef Check Foundation