Senior Data Coordinator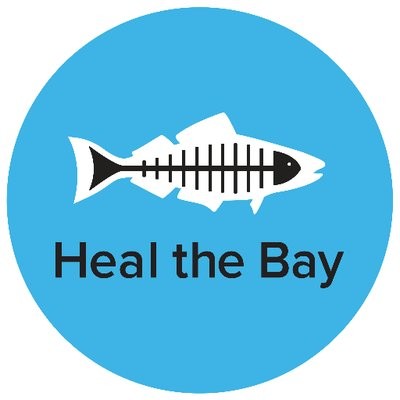 Heal the Bay
Part-time
Santa Monica, CA, USA
20 – 24 USD per hour
Posted on Friday, April 21, 2023
About the Organization
Heal the Bay is a regional environmental nonprofit organization dedicated to making Santa Monica Bay and Greater Los Angeles' coastal waters safe and healthy for people and marine life. Progress toward the mission is achieved by effectively combining the use of science, advocacy, community outreach, and public education to create positive change in our local environment.
Heal the Bay commits to creating and maintaining a diverse team and inclusive culture that respects all individuals. We strive to foster a positive work environment where inclusive behaviors are the norm; prioritize our work through an equity and inclusivity lens; and create a space where all employees are welcomed, treated with dignity and respect, and are in a position to be successful.
About the Role
The Senior Data Coordinator will be a crucial part of the Data Team, providing support with donation processing, data quality, file keeping, and constituent management. They will collaborate with other departments through Salesforce—especially Development and Accounting—from day-to-day tasks to improving processes. This is a part-time, non-exempt position.
REPORTS TO: Data & Technical Senior Specialist
Expectations & Responsibilities
Manage processing of direct mail including tracking gifts in Salesforce and correspondence to donors, calling or mailing donors.
Assist with data entry into Salesforce to ensure all organization and revenue records are complete and accurate.
Extracting donation reports from various portals/sources and entering them in Salesforce.
Support Development team on Salesforce projects as needed (e.g., donor and fundraising reports and dashboards, duplicate management and data cleanup).
Frequent communication with finance team for monthly reconciliation between Salesforce and bank statements.
Processing credit cards and following up with canceled or changed credit cards.
Assist with annual signature events including revenue and donor records and post-event cleanup.
Monitor retail data flowing from Shopify to Salesforce.
Work with Development on proper tracking of soft credits and donation matching.
Support ongoing staff training with data tools and resources, including, but not limited to: Shopify, Classy, PayPal, Stripe, OneCause, Double the Donation, Microsoft Suite and more.
Other Data Team assignments as directed.
Demonstrate a strong commitment to upholding and advancing the organization's commitment to justice, equity, diversity, and inclusion (JEDI), potentially participating in Heal the Bay's JEDI Committee.
Preferred Experience/Skills
Bachelor's degree in related field or 1-3 years of demonstrated proficiency with Salesforce (bonus points for Nonprofit Success Pack!) or similar CRM.
Excellent organizational, analytical and project planning skills.
Meticulous, accurate, able to make careful and considerate changes.
Understands data's influence at differing levels and the need and advantages of automation.
Observant, with a keen eye for the details but mindful of the bigger picture.
Desire to innovate, update or replace existing processes for improving staff quality of life.
Comfortable working independently and collaboratively in a team.
Proven ability to work under pressure, multitask and meet deadlines.
Communicate effectively and efficiently to staff of varying technical ability.
Patience & grit for finding solutions from different angles when one is not obvious.
Able to move between various apps and technologies with ease.
Strong passion for Heal the Bay's mission and a love for the environment.
If you don't meet all the preferred skills above, you are still encouraged to apply and will be considered based on diverse and equivalent skills and experience.
Extra Credit DLC
Whimsy encouraged
Dry wit appreciated
Bad (or Great) celebrity impressions endorsed
Spontaneous dancing approved
Self-deprecation sanctioned
Mistakes are a gift! Learn from them
Compensation
This is a part-time, non-exempt position. Hiring Range $20-24/hour based on experience depending on experience, with appropriate state and federal taxes withheld.
Schedule
This position is a part-time (25 -29hours/week average) hourly position. Compensation includes accrued sick time. No benefits. Occasional deadline-related work may be required during evenings and weekends throughout the year.  Heal the Bay offers a dynamic work environment with highly motivated colleagues including other staff and volunteers.
Benefits:
In accordance with California Labor Law, employee will be eligible to receive up to 72 hours of paid sick leave per calendar year, after completing 90 days of employment. All Heal the Bay recognized holidays will be compensated in accordance with time worked.
Physical Demands
The employee is occasionally asked to reach with hands and arms; the employee is regularly asked to talk or hear.
How to Apply
Application Deadline: April 28, 2023. Apply here. No phone calls or email inquiries please.
Heal the Bay is committed to creating a diverse environment and is proud to be an equal opportunity employer. All qualified applicants will receive consideration for employment without regard to race, color, religion, gender, gender identity or expression, sexual orientation, national origin, genetics, disability, age, or veteran status and we strongly encourage applications from individuals that reflect the diversity of Los Angeles County.
Heal the Bay complies with AB 1008, the Fair Chance Act, during the hiring process. Once a conditional job offer has been made the candidate will be asked to complete a Live Scan criminal background check. A thorough assessment of conviction history will be considered including: the nature and gravity of the criminal history, the time that has passed since the conviction, and the nature of the job the candidate is seeking.
Heal the Bay is an equal opportunity employer.