Marine Education Project Specialist - OECI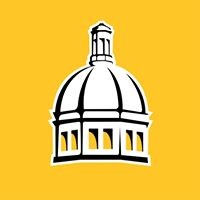 The University of Southern Mississippi
Job Functions:
Administration, Product, Data Science
Employment Types:
Full-time
Locations:
Ocean Springs, MS, USA
Location: Gulf Coast Research Laboratory 703 East Beach Drive Ocean Springs, Mississippi, 39564 United States
Division: Marine Education Center
Position Type: Staff
Employment Status: Full Time
Grant Funded: Yes
Pay Grade: E07
Posting Close Date: Open until filled
Special Instructions to Applicants Application materials required: CV, cover letter. ** Job Summary** This position supports the University of Southern Mississippi's (USM) Marine Education Center (MEC) with the NOAA Ocean Exploration Cooperative Institute (OECI) https://web.uri.edu/oeci/. The project specialist will develop supporting materials and activities, co-facilitate virtual and in-person interactions, maintain records, and assist in report-writing. The position provides support to students at Tuskegee University (TU) and other Historically Black Colleges and Universities (HBCU's) in the Ocean Exploration Club and Ocean Explorer internship program. This position will build capacity for student participation in marine research and data collection and help support the OECI and Marine Education Project Manager - OECI foster a diverse and inclusive ocean exploration workforce.
Primary Duties and Responsibilities
Accelerate recruitment and retention for both the Ocean Exploration Club and the Ocean Explorer interns. Participate in the Marine Education Center team engaging students in ocean exploration aboard vessels, in laboratories, and in computational settings.
Plan and execute virtual and face-to-face interactions among a multi-disciplinary group of TU students to cultivate curiosity and foster interest in the ocean exploration field.
Develop project materials and resources to communicate with students and members of the public through oral and poster presentations ranging from local to national conferences. Be prepared to educate in MEC programs interacting with a variety of K-12 students, teachers, and public.
Interact with existing project partners and assist in engaging new partners from academia, nonprofit, and industry on a recurring basis by providing feedback, taking minutes, and collaborating with the Marine Education Project Manager - OECI and Marine Education Center Director.
Streamline implementation of the OECI project through regular administrative tasks such as recordkeeping, data management, report preparation, and social media presence.
Represent the project and become involved in DEI initiatives throughout the marine education community.
Performs other duties as assigned.
Minimum Qualifications
Bachelor's degree from an accredited college or university in STEM- or education-related field.  Other undergraduate degrees considered with experience and interest/commitment to diversity, equity, and inclusion efforts. One year of relevant experience in working with diverse audiences, online communication, or customer service – OR – an equivalent combination of education and experience. Valid Driver's License. Maintain CPR, First Aid, and water safety qualifications (trainings provided). Must be able and willing to travel locally and nationally, possibly including research at sea.
Knowledge, Skills & Abilities
Skill in Microsoft software package.
Experience working directly with people from diverse racial, ethnic, and socioeconomic backgrounds.
Excellent communication skills and the ability to be compassionate and empathetic while working a diverse group of individuals
Passion for working in an organization that values and promotes diversity, equity, inclusion and anti-racism.
Demonstrate a commitment to the MEC climate for diversity, equity & inclusion.
Ability to employ anti-racist practices and principles to accomplish work.
Ability to work with and support diverse populations of students, staff and faculty.
Ability to present information effectively and respond to questions from various audiences.
Ability to attract, engage and retain participants in a focused extracurricular student group.
Ability to read and apply research literature.
Ability to analyze and prepare documents, reports, and correspondence.
Ability to use basic equipment for teaching, outreach and research in field and laboratory.
Ability to maintain telepresence capabilities at USM and Tuskegee University.
Ability to swim and work in variable field conditions.
Ability to travel for frequent daytrips and occasional overnight stays.
Ability to obtain and maintain CPR, First Aid, and water safety qualifications (trainings provided).
**Preferred Qualifications  ** Two years related experience and/or training. Experience in virtual engagement of diverse audiences. Demonstrated commitment/effectiveness in diversity, equity, and inclusion.
About The University of Southern Mississippi The University of Southern Mississippi (USM) is a comprehensive public research institution delivering transformative programs on campuses in Hattiesburg and Long Beach, at teaching and research sites across the Mississippi Gulf Coast, as well as online. Founded in 1910, USM is one of only 131 universities in the nation to earn the Carnegie Classification of Institutions of Higher Education's "R1: Doctoral Universities - Very high research activity" designation, and its robust research enterprise includes experts in ocean science and engineering, polymer science and engineering, and large event venue safety and security, among others.  USM is also one of only 37 institutions in the nation accredited in theatre, art and design, dance and music. As an economic driver, USM generates an annual economic impact of more than $600 million across the state. USM welcomes a diverse student body of more than 14,000, representing 71 countries, all 50 states, and every county in Mississippi. USM students have collected four Truman Scholarships and 37 National Science Foundation Graduate Research Fellowships, while also leading Mississippi with 27 Goldwater Scholarships, an honor that recognizes the next generation of great research scientists. Home to the Golden Eagles, USM competes in 17 Division I sports sponsored by the National Collegiate Athletic Association (NCAA). For more information, visit www.usm.edu.
As an Affirmative Action/Equal Employment Opportunity employer/Americans with Disabilities Act institution, The University of Southern Mississippi encourages minorities, women, veterans and persons with disabilities to apply.