Officer, Conservation Support (Climate Adaptation)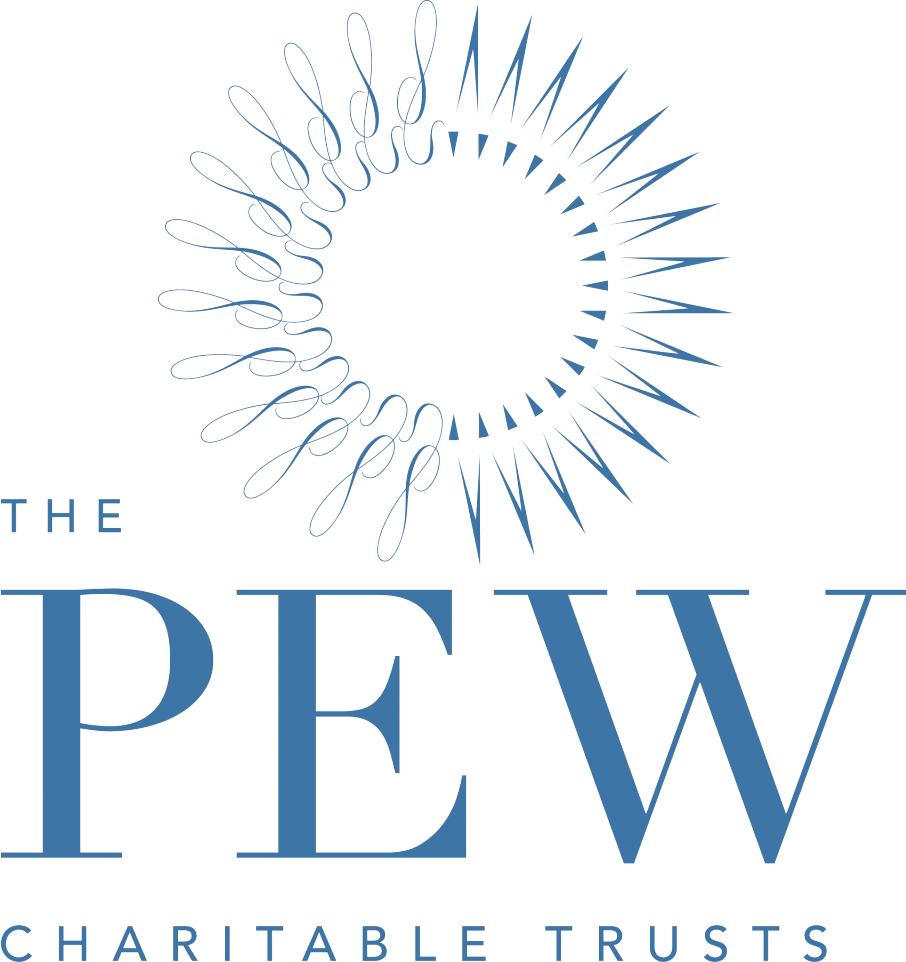 The Pew Charitable Trusts
Operations, Data Science · Full-time
Washington, DC, USA · London, UK · Brussels, Belgium · Philadelphia, PA, USA
Posted on Wednesday, May 10, 2023
The Environment Portfolio at The Pew Charitable Trusts
For more than 30 years, Pew has been a major force in engaging the public and policy makers about the causes, consequences, and solutions to some of the world's most pressing environmental challenges. Our environment work spans all seven continents with more than 250 professionals working at the local, national, and international levels to reduce the scope and severity of global environmental problems, such as the erosion of large natural ecosystems that contain a great part of the world's remaining biodiversity, and the destruction of the marine environment. Pew's global environmental program focuses on science-based, nonpartisan, and sustainable solutions to help protect the planet and people. We work in partnership with governments, Indigenous rights holders, intergovernmental organizations, non-governmental organizations, local stakeholders, scientists, and other researchers to advance public policy so that nature and communities can thrive.
Since 1990, Pew has worked in North America, South America and Australia to protect large and critically important terrestrial ecosystems, including rivers and other freshwater resources, coastal temperate rainforests, interior mountain ranges, the northern boreal forests, Australia's Outback, and Chilean Patagonia. We work to ensure these natural systems remain bountiful, functioning, and resilient, providing essential ecological services such as clean air and clean water, sustenance and food security for local communities and more broadly for the welfare of current and future generations. Our work relies on the sciences of conservation, sociology, biology, and economics to advocate for practical and durable solutions to the loss of biodiversity.
In the sea, reforms to how our oceans are managed are essential to address overfishing, pollution, and loss of habitat. Pew began its oceans program in the United States, focusing on ending overfishing and protecting fragile marine habitat. Starting in 2005, Pew's ocean conservation program expanded around the world and played a significant role in reforming marine fisheries management in the European Union and on the high seas and creating large scale marine reserves around the world. Our work is grounded in the best available science and pursues domestic and international conservation measures that are long-term and provide permanent, durable protections for marine ecosystems. We also work to address systemic threats to the ocean, including from plastics, over-and-illegal fishing, seabed mining, and climate change.
Conservation Support
Conservation Support works across Pew's environment portfolio to ensure development of robust policy positions and strategy, provide specialized expertise, assist in developing and launching of new bodies of work, and provide for internal and external coordination, including coordinating Pew efforts around major international meetings.
Conservation Support is an integral part of the broader environment team, which currently focuses on establishing and improving marine protected areas; protecting ocean life on the high seas and in the deep sea; improving fisheries management, ending illegal fishing, and reducing harmful fisheries subsidies; preventing ocean plastics; protecting coastal habitats; and protecting Chilean Patagonia and Australia's Outback and oceans.
Position Overview The Climate Adaptation Officer is responsible for providing strategic advice and analytical expertise, acting as a resource on climate change–especially adaptation and resilience—across the environment portfolio. The officer will collaborate with project teams working on a diverse set of environmental topics to ensure their work delivers results tailored to the world as it will be in under future climate scenarios, rather than in the world as it is today. The officer will also help to incorporate climate change considerations into the development and implementation of new lines of work and strategies; and will work to strengthen Pew's internal capacity in this field.
The Officer may be located in Pew's Washington DC, Philadelphia PA, London, or Brussels offices and is eligible for up to 60% telework. The Officer will report to the Project Director, Conservation Support, who is based in the Washington, DC office.
Responsibilities
Provide climate-related strategic advice and analytical expertise to Pew staff as needed on issues such as the current and projected impacts of climate change on project outcomes; strategies and activities to strengthen the resilience of these outcomes; how climate adaptation and resilience activities can be incorporated into broader conservation initiatives; and the role of nature-based solutions to support adaptation and resilience efforts.
Serve as a thought leader on climate adaptation and resilience. Contribute to the exploration and development of new conservation strategies and projects, as appropriate. Develop policy briefs, papers, and written analyses as needed to support Pew's work.
Develop and maintain collaborative relationships with government officials and with partners throughout the climate and conservation communities to advance project and portfolio objectives, including by bringing external expertise in to fill gaps in Pew's own capacity.
Represent Pew publicly at conferences, seminars, and official forums; serve as a trusted expert on climate adaptation matters.; write communications materials.
Contribute to and participate in tasks of the department as assigned, as well as broader Pew-related projects and activities as needed.
Requirements
Strong interpersonal skills; able to develop and manage productive relationships with a diverse range of internal and external stakeholders. Excellent listening skills. Highly articulate. Experienced in working in cross-cutting roles engaging with multiple teams and topics.
Knowledge of current climate science, trends, approaches, and leading thinkers, including on how ecosystems, habitats and species are changing in response to climate change and the available solutions to help them adapt.
Experience with international climate policy frameworks (e.g., National Adaptation Plans) and multilateral systems (e.g., UNFCCC) preferred.
Politically astute; able to understand the needs and motivations of different individuals and international institutions and conceptualize win-win scenarios that satisfy multiple agendas among multiple stakeholders.
Strong diplomatic skills. Able to work productively with a wide array of different people and institutions that often disagree with or are in competition with one another.
Able to be flexible, creative, and assume high accountability for all areas of responsibility. A strong commitment to producing measurable results.
Able to set short- and long-term planning goals in line with program strategy. A task-oriented style, with focus on achieving clear and ambitious goals. Demonstrated ability to meet multiple deadlines by maintaining a high level of organization. Able to develop and move projects forward with a high degree of independence and autonomy.
Able to synthesize and analyze large amounts of information, focus quickly on the essence of an issue, determine whether it is ripe for intervention, and identify means to address it.
Seasoned judgment, able to justify recommendations, and be responsive, clear and firm with colleagues and partners.
Possesses a strong network of relevant contacts that can provide expert information and advance results. Able to leverage relationships to influence positive outcomes.
Prior to commencing employment with Pew, candidates for this position who were registered to lobby in any jurisdiction must certify termination of previous registration(s) and provide copies of termination notices to Pew.
Excellent written and oral communication and presentation skills, such that complex ideas, thoughts and concepts are clearly articulated for both general and expert audiences. Proficiency in English required; additional language skills preferred.
Able to adapt to a complex working environment in which influence is often exerted indirectly rather than through traditional chain of command hierarchies. Successful experience in leveraging ideas and creating projects that produce measurable results.
Bachelor's degree or equivalent experience required.
At least eight years of experience in the climate change arena, with a particular focus on or familiarity with climate adaptation, resilience, and the interaction of the climate and conservation agendas.
Travel
This position requires occasional travel to meetings, conferences, and project sites.
Total Rewards
We offer a competitive salary and benefit program, including: comprehensive, affordable health care through medical, dental, and vision coverage; financial security with life and disability insurance; opportunities to save using health savings and flexible spending accounts; retirement benefits to help prepare for the future; and work/life benefits to maintain a good balance.
The Pew Charitable Trusts is an equal opportunity employer, committed to a diverse and inclusive workplace. Pew considers qualified applicants for employment without regard to age, sex, ethnicity, religion, disability, marital status, sexual orientation or gender identity, military/veteran status, or any other basis prohibited by applicable law.
The Pew Charitable Trusts is an equal opportunity employer.