Senior Officer, Blue Nature Alliance (International Political Strategist)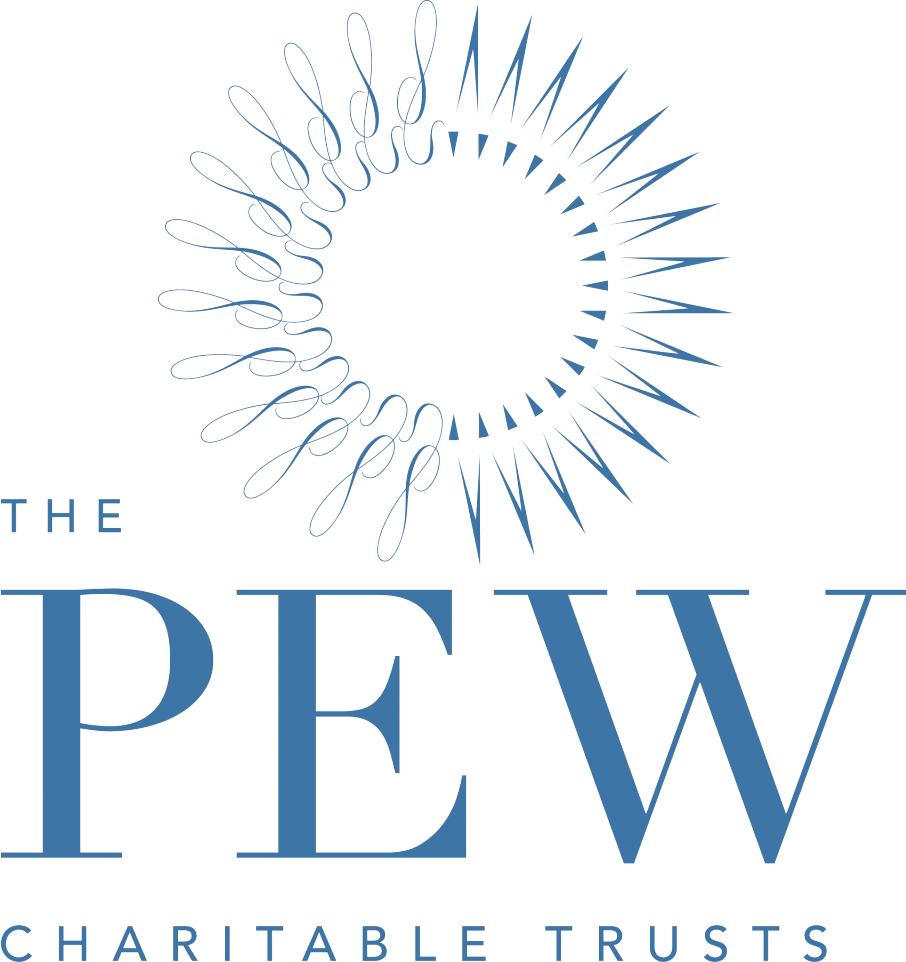 The Pew Charitable Trusts
Product, Sales & Business Development, Data Science · Full-time
Washington, DC, USA
Posted on Friday, October 14, 2022
The Environment Program at The Pew Charitable Trusts
For more than 30 years, Pew has been a major force in engaging the public and policy makers about the causes, consequences, and solutions to some of the world's most pressing environmental challenges. Our environment work spans all seven continents with more than 250 professionals working at the local, national, and international levels to reduce the scope and severity of global environmental problems, such as the erosion of large natural ecosystems that contain a great part of the world's remaining biodiversity, and the destruction of the marine environment. Pew's global environmental program focuses on science-based, nonpartisan, and sustainable solutions to help protect the planet and people. We work in partnership with governments, Indigenous rights holders, intergovernmental organizations, non-governmental organizations, local stakeholders, scientists, and other researchers to advance public policy so that nature and communities can thrive.
Since 1990, Pew has worked in North America, South America and Australia to protect large and critically important terrestrial ecosystems, including rivers and other freshwater resources, coastal temperate rainforests, interior mountain ranges, the northern boreal forests, Australia's Outback, and Chilean Patagonia. We work to ensure these natural systems remain bountiful, functioning, and resilient, providing essential ecological services such as clean air and clean water, sustenance and food security for local communities and more broadly for the welfare of current and future generations. Our work relies on the sciences of conservation, sociology, biology, and economics to advocate for practical and durable solutions to the loss of biodiversity.
In the sea, reforms to how our oceans are managed are essential to address overfishing, pollution, and loss of habitat. Pew began its oceans program in the United States, focusing on ending overfishing and protecting fragile marine habitat. Starting in 2005, Pew's ocean conservation program expanded around the world and played a significant role in reforming marine fisheries management in the European Union and on the high seas and creating large scale marine reserves around the world. Our work is grounded in the best available science and pursues domestic and international conservation measures that are long-term and provide permanent, durable protections for marine ecosystems. We also work to address systemic threats to the ocean, including from plastics, over-and-illegal fishing, seabed mining, and climate change.
Blue Nature Alliance
The International Union for Conservation of Nature recommends that countries strongly protect 30% of every habitat by 2030. The Pew Charitable Trusts, Conservation International, Global Environment Facility, Minderoo Foundation and Rob and Melanie Walton Foundation have partnered to form the Blue Nature Alliance, with the aim to catalyze conservation of 18 million square kilometers of the ocean (approximately 5 percent of the global ocean) by 2025. Working alongside partners, the Alliance scope of work is truly global, and aims to protect global ocean biodiversity, build resilience to climate change, promote human wellbeing, and enhance ecosystem connectivity and function. In addition to partnering with local champions to secure the designation of new and expanded conservation areas, the Alliance works to strengthen the management and durability of existing ocean conservation areas and upgrading their protections where needed. This position will be part of a collaborative, dynamic global team comprised of staff from both The Pew Charitable Trusts and Conservation International, that aims to make an outsized impact on the ocean.
Position Overview
The senior officer will be part of a fast-paced, collaborative, and dynamic team that aims to make outsized impact for the ocean. The senior officer is a key position within the Blue Nature Alliance, responsible for designing and executing strategies to advance the Alliance goal of conserving 18 million square kilometer of ocean areas. The Alliance recognizes the significant role that governments play in the establishment and effective management of ocean conservation areas. Therefore, the Alliance seeks to build strong relationships with governments in each country that it works.  The senior officer will play a central role in building connections and maintaining government relationships in the Alliance engagement countries.
The senior officer will develop and execute strategies to generate and secure the political support and encourage actions for large scale ocean conservation at a country and global level. The position also will serve as an Alliance ambassador at international and regional events and will build and maintain relationships with key partners and stakeholders, including political leaders, senior officials in governments and international organizations, conservation thought leaders and advocates. The position will proactively identify and develop strategies for the Alliance to capitalize on political opportunities and addressing threats that impact the goal and reputation of the Alliance.
The senior officer, based in Pew's Washington, D.C., office, reports to the director, global conservation initiatives, Washington, D.C. The position has a set time frame that could be extended based on the success of the program, funding sources, and board decisions on continued support.
Responsibilities
Develop and lead strategic campaigns advocating for higher ambition and designation of new and effective management of large-scale marine conservation areas.
Lead analysis of the political landscape of global ocean conservation and identify opportunities to engage with the governments to secure commitment and encourage actions for large scale ocean conservation.
Cultivate and maintain relationships with political leaders, high-level government officials, champions of large-scale ocean conservation and other key stakeholders in the countries potential for Alliance investments.
Develop and execute strategy to leverage the support from host government to enhance conservation outcomes and ensure its durability in the countries selected for potential Alliance investments.
Develop and execute risk mitigation strategies.
Represent Alliance publicly at conferences, seminars and official forums raising Alliance's profile and fostering new partnership to advance Alliance goal.
Contribute to and participate in tasks of the Alliance as assigned.
Requirements
Bachelor's degree required or equivalent experience required.
At least 10 years of experience in the international conservation arena, with a particular focus on outreach to or advocacy with governments and intergovernmental organizations. Prior experience in marine conservation or policy preferred.
Prior to commencing employment with Pew, candidates for this position who were registered to lobby in any jurisdiction must certify termination of previous registration(s) and provide copies of termination notices with said jurisdiction(s) to Pew.
Possesses a strong network of relevant contacts in the conservation community that can provide expert information and advance results. Able to leverage relationships to influence positive outcomes.
Demonstrated analytical and strategic thinking.
Able to be flexible, creative, and assume high accountability for all areas of responsibility. A strong commitment to producing measurable results.
Politically astute; able to understand the needs and motivations of different individuals and institutions and conceptualize win-win scenarios that satisfy multiple agendas among multiple stakeholders.
Strong diplomatic skills.
Excellent written and oral communications skills, including an ease in briefly summarizing the essence of issues and means to address them. Proficiency in English required; additional language skills preferred.
Able to synthesize large amounts of information and focus quickly on the essence of an issue, determine whether it is ripe for intervention, and identify means to address it.
Seasoned judgment, able to justify recommendations, and be responsive, clear and firm with partners.
Travel Frequent international travel anticipated. Travel may cross weekends and, on occasion, holidays to accommodate meeting schedules (consistent with Pew policies and safety protocols related to COVID-19).
Total Rewards
We offer a competitive salary and benefit program, including: comprehensive, affordable health care through medical, dental, and vision coverage; financial security with life and disability insurance; opportunities to save using health savings and flexible spending accounts; retirement benefits to help prepare for the future; and work/life benefits to maintain a good balance.
The Pew Charitable Trusts is an equal opportunity employer, committed to a diverse and inclusive workplace. Pew considers qualified applicants for employment without regard to age, sex, ethnicity, religion, disability, marital status, sexual orientation or gender identity, military/veteran status, or any other basis prohibited by applicable law.