Senior Associate, Preventing Ocean Plastics (Hybrid)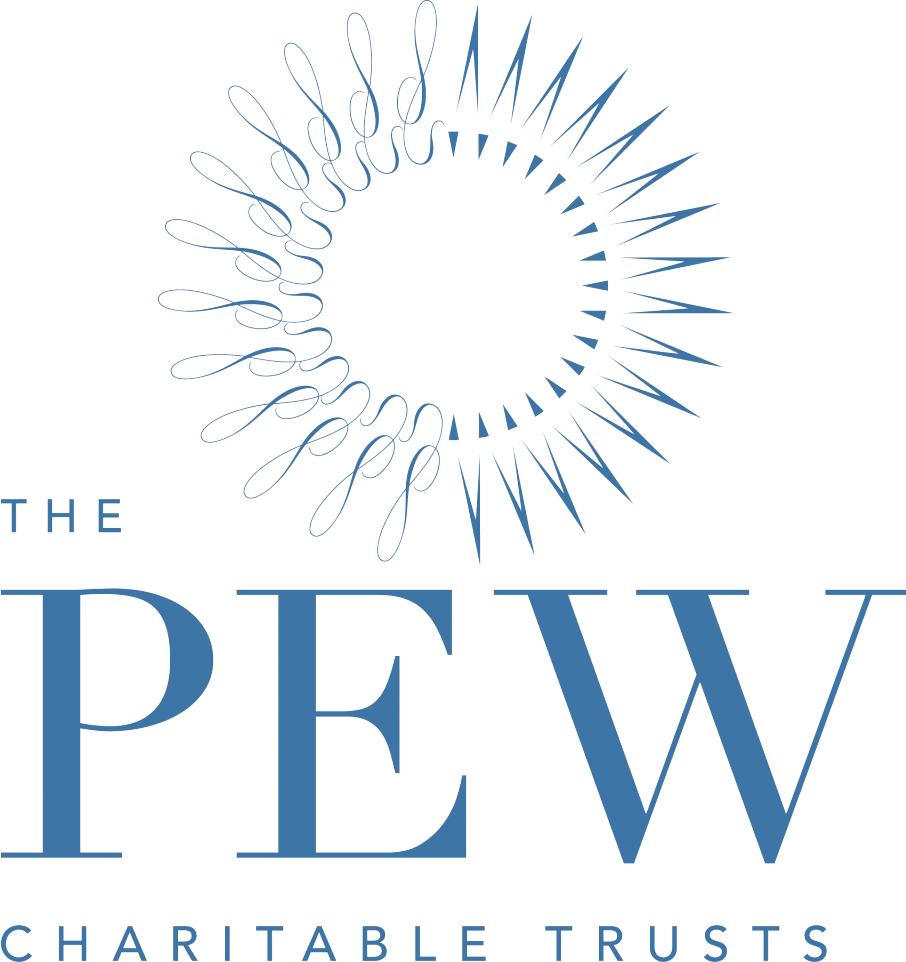 The Pew Charitable Trusts
Job Functions:
Product, Sales & Business Development, Data Science
Employment Types:
Full-time
Locations:
Washington, DC, USA
The Environmental Portfolio at The Pew Charitable Trusts
For more than 25 years, Pew has been a major force in engaging the public and policy makers about the causes, consequences, and solutions to some of the world's most pressing environmental challenges. Our environment work spans all seven continents with more than 250 professionals working at the local, national, and international levels to reduce the scope and severity of global environmental problems, such as the erosion of large natural ecosystems that contain a great part of the world's remaining biodiversity, and the destruction of the marine environment.
Pew has worked in the United States and Canada since 1990 to protect vast stretches of wilderness and more recently expanded our land conservation efforts to Australia's Outback and Chilean Patagonia. Safeguarding these places offers an opportunity to conserve wildlife habitat, shorelines, and landscapes for current and future generations. Our work relies on the sciences of conservation, biology, and economics to advocate for practical and durable solutions to the loss of biodiversity.
In the sea, reforms to how our oceans are managed are essential to address overfishing, pollution, and loss of habitat. Pew began its oceans program in the United States, focusing on ending overfishing and protecting fragile marine habitat. Starting in 2005, Pew's ocean conservation program expanded around the world and played a significant role in reforming marine fisheries management in the European Union and on the high seas and creating marine reserves around the world. Our work is grounded in the best available science and pursues domestic and international conservation measures that are long-term and provide permanent, durable protections for marine ecosystems.
Preventing Ocean Plastics
Pew's preventing ocean plastics project aims to provide the evidence base for concerted global action to reduce the flow of plastic into the ocean. The project focuses on the dissemination of research and tools that help to evaluate and identify the economically and politically viable steps needed to catalyze more effective and efficient global efforts and investments to reduce the flow of plastics entering the world's oceans. Specifically, the project aims to help develop policies to address in-country plastic use and waste, unintentional microplastics, and plastics trade as well as increased accountability of public and private actions.
Position Overview The senior associate, preventing ocean plastics will assist in developing and implementing strategies and activities to reduce plastic pollution through new European Union microplastic policies and international regulation of trade in problematic plastics. This position will help support these efforts by planning convenings, coordinating with other organizations, drafting documents, and conducting outreach. This position works with the team and other Pew departments, like government relations and communications.
This position is based in Pew's Washington, D.C. office, and is eligible for up to 60% telework, and reports to the senior manager, preventing ocean plastics, based in Pew's Washington, D.C. office.
Responsibilities
With senior manager, support the design and implementation of effective strategies to deliver project objectives related to international trade policies and new European Union microplastics policies.
Coordinate the development and implementation of contracts for campaign projects.  Work with campaign staff to draft work plans and procurement documents, communicate with contractors and grantees, manage the approval process with other units of the Trusts and monitor ongoing grants and contracts.
Research, write, and edit campaign materials, such as reports, policy briefs, fact sheets, presentations, letters, and web content.
Develop and maintain working relationships with decision makers, government officials, national and international institutions, as well as partners from the NGO and business communities, to further campaign strategies.
Represent Pew publicly on conference calls and at meetings and events where related topics are being discussed.
Develop and maintain a broad knowledge of the science, policies, and politics of ocean plastics.
Analyze policy opportunities that have relevance for campaign efforts.
Contribute to and participate in tasks of the department as assigned, as well as broader Pew-related projects and activities as needed.
Requirements
Bachelor's degree or equivalent experience required, preferably in public policy, international relations or environmental science; advance degree preferred.
At least four years of applicable experience in the international government relations or the international conversation arena. Familiarity with ocean policy, plastics, or global trade preferable but not required.
Prior to commencing employment with Pew, candidates for this position who were registered to lobby in any jurisdiction must certify termination of previous registration(s) and provide copies of termination notices with said jurisdiction(s) to Pew.
Excellent oral and written communications skills. Ability to synthesize materials and to focus quickly on the essence of an issue and the means to address it. Confident in presenting one's own ideas and diplomatically persuading others as appropriate. Ability to communicate complex ideas for a general audience, with strong public speaking skills and an ability to persuasively engage individuals or groups in dialogue that results in a desire to take action.
Excellent organization and coordination skills. Able to develop and move project deliverables and timelines forward with a degree of independence and autonomy.
Strong interpersonal skills, including the ability to develop and manage productive relationships with staff, consultants, partners, grantees and others who contribute to the effectiveness of the project.  Excellent listening skills.
Flexibility to work as part of a team or independently to meet goals. Must possess the capacity to work independently, be a self-starter and carry out project work independently of others as needed. Ability to think proactively, take initiative, and see tasks through to completion with appropriate follow-up.
Recognized ability to meet multiple deadlines by maintaining a high level of organization. Able to balance multiple priorities, remain attentive to details, organize time, and work autonomously on discrete projects.
Experience with media and other communication strategies to deliver policy recommendations and/or scientific findings to policy makers and the public.
Demonstrates a strong collaborative spirit. Ability to work productively with a wide array of different people and institutions that frequently disagree with and may be in competition with one another.
Strong analytical and problem-solving skills. Must be flexible, creative and consistent. A strong commitment to producing measurable results.
Travel International travel expected approximately 20% of the time.
Total Rewards
We offer a competitive salary and benefit program, including: comprehensive, affordable health care through medical, dental, and vision coverage; financial security with life and disability insurance; opportunities to save using health savings and flexible spending accounts; retirement benefits to help prepare for the future; and work/life benefits to maintain a good balance.
The Pew Charitable Trusts is an equal opportunity employer, committed to a diverse and inclusive workplace. Pew considers qualified applicants for employment without regard to age, sex, ethnicity, religion, disability, marital status, sexual orientation or gender identity, military/veteran status, or any other basis prohibited by applicable law.