Senior Officer, Markets, International Fisheries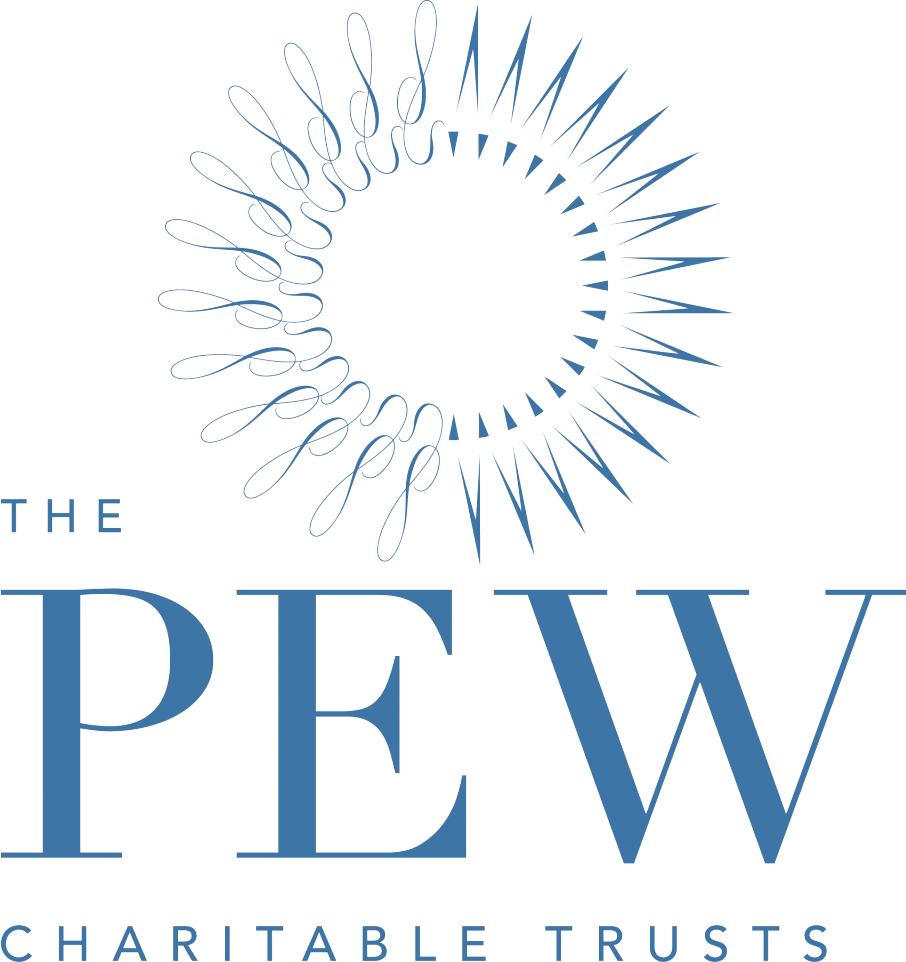 The Pew Charitable Trusts
Job Functions:
Product, Sales & Business Development
Employment Types:
Full-time
Locations:
Remote; Massachusetts, USA; Oregon, USA; California, USA; Brussels, Belgium; London, UK; Washington, DC, USA
Hybrid Telework Locations: London, Brussels, Washington, DC (eligible for up to 60% telework from home).** Remote Home Office Locations:** Massachusetts, Washington state, Oregon and California.**
International Fisheries**
Pew's international fisheries project aims to secure an enduring system of rules and consequences for international fisheries that ensures the sustainability of fish populations over the long term and supports the health and resilience of the marine ecosystem more broadly. Our main areas of work include: the advancement of precautionary harvest strategies and effective compliance regimes for international fisheries; improved policies and actions aimed at ending illegal, unreported, and unregulated fishing; advancement of ecosystem considerations in the management of fisheries, including improved protection of vulnerable marine species affected by international fisheries; and activating market actors to improve international fisheries governance.
Position Overview:
The senior officer, markets will be responsible for the day-to-day coordination and oversight of markets engagement across international fisheries, in consultation and collaboration with the project directors and director. This will include developing and maintaining relationships and partnerships with the seafood sector nationally and internationally, providing expertise on market engagement and messaging, and developing strategies designed to leverage markets-based support to achieve global fisheries governance reform. It will also include providing important input into developing and managing short- and long-term strategies, leading cross-cutting markets engagement, activities, and work plans that ensure progress continues toward the project's ambitious goals and acting as Pew's primary representative on markets engagement efforts with other programmatic and operations units at Pew and external partner organizations.
The senior officer reports to the director, international fisheries and has been approved to be based in London, Brussels or DC offices and is eligible for up to 60% telework. Additionally, the position has been approved to be based remotely from Massachusetts, Washington, Oregon and California. All applicants must be authorized to work from the country in which they are employed. The position has a set time frame that could be extended based on the success of the program, funding sources, and board decisions on continued support.
Responsibilities
• Lead input to project directors and the IF director on development of market support for needed governance changes, and further expand development of strategies to deliver market support for priority areas of governance reform.
• Develop efficient and effective strategic coordination mechanisms across all IF work streams to ensure coordinated, cohesive operations, and positive working relationships on markets issues.
• Serve as the primary point of contact within the international fisheries team and for communications, field, government relations, relevant consultants, and other Pew projects, on cross-cutting markets engagement efforts.
• Develop a cohesive and targeted strategic approach to working with the seafood sector to deliver support to needed international fisheries governance reforms, including determination of priorities for markets engagement across the broad IF program.
• Develop partnerships and collaborative relationships with seafood sector companies, associations and influencing organizations, donors, and relevant nonprofits in the field.
• Provide expertise on market engagement and influence opportunities to inform new and existing lines of work.
• Develop support and funding opportunities for key aspects of markets work and lead implementation of work receiving funding through these donors.
• Maintain and further develop high level external relationships with key partners with the international fisheries arena and advise the IF director on situational changes and strategic implications.
• In coordination with communications staff, provide strategic advice on and assist with the development of markets communications products.
• Oversee reporting on cross-cutting markets engagement, keeping the international fisheries project and Pew leadership up to speed on important developments.
• Manage one staff member and expert consultants to deliver markets engagement.
• Represent The Pew Charitable Trusts at meetings and events.
• Contribute to and participate in tasks of the international fisheries group as assigned, as well as broader Pew-related projects and activities as needed.
Requirements
• Bachelor's degree or equivalent experience.
• At least 10 years of specialized experience in fisheries and/or markets engagement gained through professional education, training and professional experience. Prior experience in the business, corporate social responsibility, the fishing or retail sector, or international conservation arena strongly preferred.
• Demonstrated analytical and strategic thinking.
• Ability to synthesize large amounts of information and to focus quickly on the essence of an issue or problem, determine whether it is ripe for intervention and identify the means to address it. A strong commitment to producing measurable results.
• A task-oriented style, with a focus on achieving clear and ambitious goals. Demonstrated ability to meet multiple deadlines by maintaining a high level of organization. Able to develop and move projects forward with a high degree of independence and autonomy.
• Politically astute; able to understand the needs and motivations of different individuals and international institutions and conceptualize win-win scenarios that satisfy multiple agendas among multiple stakeholders.
• Excellent written and oral communications skills, including summarizing the essence of issues and the means to address them. Clear, effective writing style and strong presentation and facilitation skills.
• Strong interpersonal skills; able to develop and manage productive relationships with consultants, partners and others. Excellent listening skills. Highly articulate.
• Exhibits diplomacy. Able to work productively with a wide array of individuals and international institutions that frequently disagree with and are in competition with one another.
• Seasoned judgment, able to justify recommendations, and be responsive, clear and firm with colleagues and partners.
• Able to adapt to a complex working environment in which influence is often exerted indirectly rather than through traditional chain of command hierarchies. Successful experience in leveraging ideas and creating projects that produce measurable results.
Travel
International travel will be required.
Total Rewards
We offer a competitive salary and benefit program, including:comprehensive, affordable health care through medical, dental, and vision coverage; financial security with life and disability insurance; opportunities to save using health savings and flexible spending accounts; retirement benefits to help prepare for the future; and work/life benefits to maintain a good balance.
The Pew Charitable Trusts is an equal opportunity employer, committed to a diverse and inclusive workplace. Pew considers qualified applicants for employment without regard to age, sex, ethnicity, religion, disability, marital status, sexual orientation or gender identity, military/veteran status, or any other basis prohibited by applicable law.
Apply Here: https://www.click2apply.net/aQzJnoHbeN1RpsBakhRd5w
PI174785010