Maui Marine Coordinator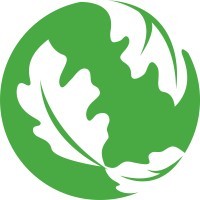 The Nature Conservancy
Job Functions:
Administration, Marketing & Communications, Operations
WHO WE ARE
Since 1951, The Nature Conservancy has been doing work you can believe in protecting the lands and waters that all life depends on. Through grassroots action, TNC has grown to become one of the most effective and wide-reaching environmental organizations in the world working in more than 75 countries and territories. As a science-based organization, we create innovative, on-the-ground solutions to our world's toughest challenges so that we can create a world in which people and nature thrive.
We're rooted in our Mission and guided by our Values, which includes a Commitment to Diversity and Respect for People, Communities, and Cultures. Whether it's career development, flexible schedules, or a rewarding mission, there's lots of reasons to love life #insideTNC. Want a better insight to TNC? Check out our TNC Talent playlist on YouTube on Glassdoor.
Our goal is to cultivate an inclusive work environment so that all our colleagues around the globe feel a sense of belonging, and that their unique contributions to our mission are valued. We'll only achieve our Mission by hiring and engaging a diverse workforce that reflects the communities in which we work. In addition to the requirements in our postings, we recognize that people come with talent and experiences outside of a job. Diversity of experience and skills combined with passion is a key to innovation and a culture of inclusion! Please apply – we'd love to hear from you.
YOUR POSITION WITH TNC
The Maui Marine Coordinator (MC) develops, manages, coordinates, and advances conservation programs, including conservation action plans and partnerships in Maui Nui, working with staff and partners to ensure community support and engagement. This position is a full-time, 24-month position. Continuation is contingent on future funding.
ESSENTIAL FUNCTIONS
The Maui Marine Coordinator provides technical leadership and support to the Maui Marine team and coordinates partnerships to implement conservation actions. The MC addresses critical threats to natural systems, fosters cross-site learning among Maui Nui's communities, and facilitates conservation planning teams to implement strategic actions to address conservation threats and improve coastal and nearshore marine ecosystem health.  The MC implements a variety of strategies to secure public and private support for TNC conservation priorities. The MC communicates and drives progress to implement conservation actions across a diverse partnership of stakeholders, coordinates multiple projects, sets deadlines, and manages projects to completion.
RESPONSIBILITIES AND SCOPE
Performs tasks with minimal supervision and makes independent decisions based on analysis, experience, and context.

Provides technical, administrative, and professional staff on project management, training, and development.

Works directly with local communities, coastal businesses, non-governmental organizations, landowners, and government partners to support collaborative conservation management and policy initiatives.

Provides facilitation and logistical coordination for meetings and workshops.

Provides administrative tasks for the Maui Marine team, including contracts, purchasing, trainings, and youth and safety planning.

Provides on-island conservation research and restoration activities with the Maui marine team and marine science team, including data collection, logistics, scheduling, preparation, execution, and data management. Activities include, but are not limited to: Biological surveys Water quality monitoring Native plant restoration Outreach and educational events

Drafts technical and grant reports for funders and shares lessons learned with staff, partners, and stakeholders.

Ensures program compliance with internal policies and external requirements.

Will be expected to provide aid and respond to injuries by administering first aid or CPR while working in the field or leading field activities.

May work in variable weather conditions, at remote locations, on difficult and hazardous terrain and under physically demanding circumstances.
MINIMUM QUALIFICATIONS
Bachelor's degree and 3 years' experience in natural resource management or similar field or equivalent combination of education and experience.
Multiple years of experience working with stakeholders on conservation projects on Maui (e.g., government, community members, landowners, businesses, and scientists).
Experience researching and writing reports.
Experience working with Hawai'i's natural systems and cultural practices and ability to recognize and name Hawai'i marine species.
Ability to snorkel for at least 3 hours at a time in challenging weather conditions.
Must have valid driver's license.
DESIRED QUALIFICATIONS
Multi-cultural or cross-cultural experience.
Communications and outreach experience.
Experience managing grants and budgets.
3-5 years' experience in natural resource management, similar field or equivalent combination of education and experience.
Ability and willingness to apply science to decision-making and to guide activities.
Experience completing tasks independently and on time.
Ability to communicate effectively via written, spoken and graphical means.
Experience using common software applications such as Word, Excel, web browsers, etc.
Strong organizational skills to effectively coordinate multiple complex projects and partnerships.
Knowledge of current trends and practices in conservation, ecological land and marine management principles and natural resource preservation.
Experience with in-water marine surveys on snorkel and SCUBA.
Must be able to obtain related licenses or certifications as required (e.g., First Aid, CPR, SCUBA, etc.).
AUTO SAFETY POLICY
This position requires a valid driver's license and compliance with TNC's Auto Safety Program. Employees may not drive Conservancy-owned/leased vehicles, rental cars, or personal vehicles on behalf of the Conservancy if considered "high risk drivers." To learn more about the Auto Safety Program, visit https://www.nature.org/en-us/about-us/careers/recruitment/ under the FAQ section.
Employment in this position will be contingent upon completion of a Vehicle Use Agreement, which may include a review of the prospective employee's motor vehicle record.
APPLY NOW
To apply for job ID 51118, submit your materials online by using the Apply Now button at https://careers.nature.org/ by 5:59 PM HST on March 25, 2022. Need help applying? Visit our recruitment page or contact applyhelp@tnc.org.
The Nature Conservancy is an Equal Opportunity Employer. Our commitment to diversity includes the recognition that our conservation mission is best advanced by the leadership and contributions of people of diverse backgrounds, beliefs and culture. Recruiting and mentoring staff to create an inclusive organization that reflects our global character is a priority and we encourage applicants from all cultures, races, colors, religions, sexes, national or regional origins, ages, disability status, sexual orientation, gender identity, military, protected veteran status or other status protected by law.
Do you have military experience? Visit our U.S. Military Skills Translator to match your military experience with our current job openings!
TNC is committed to offering accommodations for qualified individuals with disabilities and disabled veterans in our job application process. If you need assistance or an accommodation due to a disability, please send a note to applyhelp@tnc.org with Request for Accommodation in the subject line.
Where legally permissible, TNC requires all new employees to be fully vaccinated and willing to keep up to date with vaccines that protect against COVID-19.   By accepting an offer of employment, you agree to comply with this requirement, unless you are entitled to a legally mandated exemp