Marine Program Manager, Papua New Guinea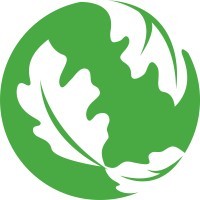 The Nature Conservancy
Job Functions:
Administration, Operations
Employment Types:
Full-time
WHO WE ARE
Since 1951, The Nature Conservancy has been doing work you can believe in protecting the lands and waters that all life depends on. Through grassroots action, TNC has grown to become one of the most effective and wide-reaching environmental organizations in the world working in more than 75 countries and territories. As a science-based organization, we create innovative, on-the-ground solutions to our world's toughest challenges so that we can create a world in which people and nature thrive.
We're rooted in our Mission and guided by our Values, which includes a Commitment to Diversity and Respect for People, Communities, and Cultures. Whether it's career development, flexible schedules, or a rewarding mission, there's lots of reasons to love life #insideTNC. Want a better insight to TNC? Check out our TNC Talent playlist on YouTube.
Our goal is to cultivate an inclusive work environment so that all our colleagues around the globe feel a sense of belonging, and that their unique contributions to our mission are valued. We'll only achieve our Mission by hiring and engaging a diverse workforce that reflects the communities in which we work. In addition to the requirements in our postings, we recognize that people come with talent and experiences outside of a job. Diversity of experience and skills combined with passion is a key to innovation and a culture of inclusion! Please apply – we'd love to hear from you.
YOUR POSITION WITH TNC
The Papua New Guinea (PNG) Marine Program Manager directs all aspects of protection, science, stewardship and community relations for the PNG Marine Conservation Program and acts in a support role for other related conservation work across the Papua New Guinea program. This position serves as a principle contact to government agencies, other conservation organizations, foundations and the academic community with focus on sustainable livelihoods, community conservation and capacity building and empowerment initiatives in coastal marine environments.
ESSENTIAL FUNCTIONS
This position establishes TNC as a major conservation partner within Papua New Guinea especially with respect to the Marine Conservation Program, defines conservation priorities and long-term conservation strategies, builds strategic, scientific, and technical capacity in the field and develops key partnerships with public and private organizations to identify and resolve technical issues and widely communicates solutions and best practices. This position will work closely with colleagues to mainstream gender and inclusion generally in all aspects of their work. They will work with their team to develop innovative methods and frameworks to address the natural system needs, engage local community support for local conservation efforts, and negotiate complex and innovative solutions with government agencies and the customary owners of nearshore habitats  to conserve and protect natural ecosystems. This will include piloting novel approaches to Marine Conservation and developing private public and community partnerships to progress TNC's work across PNG.
RESPONSIBILITIES AND SCOPE
Manages all aspects of the PNG Marine Conservation Program and supports other PNG conservation programs as required.
Manages multi-disciplinary administrative and professional staff, with responsibility for performance management, training and career development.  Establish clear directions and set stretch objectives.
Fosters and manages partnerships with outside parties to accomplish program goals.
Under minimal supervision, makes independent decisions based on analysis, experience and judgment.
Financial responsibility may include working within/managing a budget to complete projects, negotiating and contracting with vendors, assisting with budget development, and meeting fundraising targets.
Manages projects and activities within deadlines.
Ensures program compliance with internal policies and external requirements.
Performs fieldwork including ecosystem assessment and field monitoring, including on SCUBA.
Communicates site-based work internally and externally.
Responsible for ensuring that public and private funds are raised to meet program needs.
Manages boating and diving safety for the Papua New Guinea program.
Works in variable weather conditions, at remote locations, on difficult terrain and under physically demanding circumstances.
Travels approximately 30% of their time.
MINIMUM QUALIFICATIONS
BA/BS degree and 5 years' experience in conservation practice or equivalent combination of education and experience.
Experience managing complex or multiple projects, including staffing, workloads and finances under deadlines.
Supervisory experience, including motivating, leading, setting objectives and managing performance.
Experience in partnership development with non-profit partners, community groups and/or government agencies.
Experience negotiating complex agreements.
DESIRED QUALIFICATIONS
Multi-lingual and multi-cultural or cross-cultural experience appreciated.
5-7 years' experience in conservation practice or related field or equivalent combination of education and experience.
Demonstrated experience influencing, developing and implementing conservation policy and plans.
Knowledge of current trends and practices in relevant discipline(s) and regions.
Knowledge of methods and standards of biodiversity information systems and initiatives or related field.
Demonstrated experience in fundraising.
Politically savvy.
Strong knowledge of computer technology and common software applications, such as Microsoft Word, Excel, and Web Browsers.
Experience in training and curriculum design.
Strong swimmer and comfortable in the marine environment
Experienced certified SCUBA diver
Knowledge of community-based management, conservation practice and conservation science.
Ability to explain conservation practices to technical and non-technical audiences, both in writing and verbally.
Knowledge of current trends and practices in conservation, land management, and natural resource preservation.
ADDITIONAL JOB INFORMATION
Only applicants who are currently eligible to work in Papua New Guinea will be considered.  Unfortunately, The Nature Conservancy is unable to provide support for working visas or residency for this position.
The successful applicant must comply with The Nature Conservancy's COVID-19 Mandatory Vaccination Policy (unless you are entitled to a legally mandated exemption).
WHAT WE BRING
The Nature Conservancy offers a competitive, comprehensive benefits package including health care benefits, Superannuation, Inernational savings plan, parental leave, accrued paid time off, life insurance, disability coverage, employee assistance program, other life and work well-being benefits.
We're proud to offer a work environment that is supportive of the health, well-being, and flexibility needs of the people we employ!
APPLY NOW
To apply for Job ID 51135, submit your materials online by using the Apply Now button at https://careers.nature.org/ by 11:59 PM EST on Friday, 25th March 2022 (1:00 PM PGT on Sat, 26th March 2022). Need help applying? Visit our recruitment page or contact applyhelp@tnc.org.
The Nature Conservancy is an Equal Opportunity Employer. Our commitment to diversity includes the recognition that our conservation mission is best advanced by the leadership and contributions of people of diverse backgrounds, beliefs and culture. Recruiting and mentoring staff to create an inclusive organization that reflects our global character is a priority and we encourage applicants from all cultures, races, colors, religions, sexes, national or regional origins, ages, disability status, sexual orientation, gender identity, military, protected veteran status or other status protected by law.
TNC is committed to offering accommodations for qualified individuals with disabilities and disabled veterans in our job application process. If you need assistance or an accommodation due to a disability, please send a note to applyhelp@tnc.org with Request for Accommodation in the subject line.