River Restoration Coordinator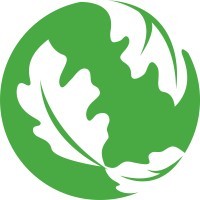 The Nature Conservancy
Job Functions:
Administration
Employment Types:
Full-time
Locations:
Montpelier, VA, USA
Compensation:
61,000 – 65,000 USD per year
WHO WE ARE
Since 1951, The Nature Conservancy has been doing work you can believe in protecting the lands and waters that all life depends on. As a science-based organization, we create innovative, on-the-ground solutions to our world's toughest challenges so that we can create a world in which people and nature thrive.
We're rooted in our Mission and guided by our Values, which includes a Commitment to Diversity and Respect for People, Communities, and Cultures. We know we'll only achieve our Mission by hiring and engaging a diverse workforce that reflects the communities in which we work. Whether it's career development, work/life balance, or a rewarding mission, there's lots of reasons to love life #insideTNC. Our goal is to cultivate an inclusive work environment so that all of our colleagues around the globe feel a sense of belonging, and that their unique contributions to our mission are valued.
Although you'll see requirements in our postings, we recognize that people come with talent and experiences outside of a job. Passion, innovation, and diversity are all key components to advancing our Mission and we encourage you to apply.
YOUR POSITION WITH TNC
The River Restoration Coordinator leads an initiative to scale up the rate of restoration that increases connectivity along rivers and between rivers and their floodplains, with a primary focus on scaling up dam removal statewide.
ESSENTIAL FUNCTIONS
The River Restoration Coordinator provides leadership that results in accelerated rates of river restoration in Vermont, particularly through removal of nonfunctional dams. They strengthen a framework of organizations, funding, and support that will sustain higher rates of river restoration long into the future. They coordinate partnerships for dam removal and river restoration in a way that ensures collaboration and trust, lead capacity building, build engagement and support of communities and decision-makers, manage projects, raise and manage funds. The position will also directly manage dam removal and river restoration projects and provide technical support and resources to partner organizations managing projects.
RESPONSIBILITIES AND SCOPE
Lead a partnership-based initiative to scale-up river restoration within Vermont. Strengthen a framework of organizations, funding, and support for increasing connectivity of Vermont's rivers, which will sustain higher rates of river restoration long into the future. Address issues that pose bottlenecks to a higher rate of barrier removal and river-floodplain restoration in the state, including by:Building the capacity of organizations operating at local and state levels through training, mentorship, and advocacy for funding of staff positions. Raising awareness of local and state-level stakeholders regarding the ecological and social benefits of restoring river connectivity, leading to increased funding for and buy-in to this body of work. Build and maintain collaboration with partner organizations, government colleagues, communities, and other stakeholders. Develop formal partner agreements. Serve as a resource for partners in all aspects of the initiative. Manage overall initiative budget, including projections of needs, fundraising to meet those needs, and managing accounting of expenditures. Engage in strategic communications that serve the goals of this initiative through meetings, workshops, press releases, and web-based platforms. Develop and host trainings and mentorship platforms. Procure and manage local volunteers and other labor. May manage multi-disciplinary administrative and professional staff, with responsibility for performance management, training and career development. Regularly report on project milestones and fulfill reporting requirements.

Serve as project manager for fundraising, planning, and implementing dam removal and other river restoration projects in priority watersheds of Vermont. Manage project budgets and contracts. Conduct site visits before, during and after project implementation. Lead consultations with local stakeholders. Develop and regularly update records of progress.

Under minimal supervision, make independent decisions based on analysis, experience and context.

May work in variable weather conditions, at remote locations, on difficult and hazardous terrain and under physically demanding circumstances.
MINIMUM QUALIFICATIONS
Bachelor's Degree in Natural Resources Management or a similar field or equivalent combination of education and experience.
Five years of work experience as a conservation professional.
Three years of experience in dam removal, river restoration, or closely related fields.
Experience managing projects involving multiple partners, stakeholders, and personnel.
Experience facilitating group discussions toward consensus-building, including with local communities.
Experience negotiating complex agreements.
Written and verbal communication skills experience.
Experience using applications such as Microsoft Word, Excel, and Web Browsers.
Teaching or training experience.
Experience explaining contemporary river restoration principles and practices to technical and non-technical audiences.
DESIRED QUALIFICATIONS
Cross-cultural experience.
Floodplain restoration experience.
Supervisory experience.
Ability to complete tasks independently and on time.
Community organizing experience.
Successful fundraising experience.
Knowledge of regional ecosystems and conservation issues.
Skilled at using ArcGIS and auto CAD.
Knowledge of current trends and practices in conservation, land management, and natural resource preservation.
Understanding of environmental permitting processes at both federal and state levels.
ADDITIONAL JOB INFORMATION
The Nature Conservancy offers a competitive, comprehensive benefits package including; health care benefits, flexible spending accounts, 401(k) plan including employer match, accrued paid time off (including annual, personal, and sick leave), life insurance, disability coverage, employee assistance program, other life and work wellness benefits. Benefits may be subject to generally applicable eligibility, waiting period, contribution, and other requirements and conditions.  Learn more about our benefits at nature.org/careers. We're proud to offer a work-environment that is supportive of the health, wellness, and flexibility needs of the people we employ.
AUTO SAFETY POLICY
This position requires a valid driver's license and compliance with TNC's Auto Safety Program. Employees may not drive Conservancy-owned/leased vehicles, rental cars, or personal vehicles on behalf of the Conservancy if considered "high risk drivers." To learn more about the Auto Safety Program, visit https://www.nature.org/en-us/about-us/careers/recruitment/ under the FAQ section.
Employment in this position will be contingent upon completion of a Vehicle Use Agreement, which may include a review of the prospective employee's motor vehicle record.
SALARY INFORMATION
$61,000-$65,000
APPLY NOW
To apply for job ID 51051, submit your materials online by using the Apply Now button at https://careers.nature.org/ by 11:59 PM EST on March 30, 2022. Need help applying? Visit our recruitment page or contact applyhelp@tnc.org.
The Nature Conservancy is an Equal Opportunity Employer. Our commitment to diversity includes the recognition that our conservation mission is best advanced by the leadership and contributions of people of diverse backgrounds, beliefs and culture. Recruiting and mentoring staff to create an inclusive organization that reflects our global character is a priority and we encourage applicants from all cultures, races, colors, religions, sexes, national or regional origins, ages, disability status, sexual orientation, gender identity, military, protected veteran status or other status protected by law.
Do you have military experience? Visit our U.S. Military Skills Translator to match your military experience with our current job openings!
TNC is committed to offering accommodations for qualified individuals with disabilities and disabled veterans in our job application process. If you need assistance or an accommodation due to a disability, please send a note to applyhelp@tnc.org with Request for Accommodation in the subject line.