Director of Oceans and Coasts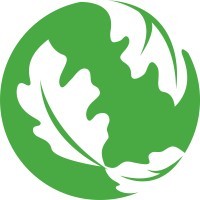 The Nature Conservancy
Employment Types:
Full-time
Locations:
Wilmington, DE, USA
WHO WE ARE
Since 1951, The Nature Conservancy has been doing work you can believe in protecting the lands and waters that all life depends on. Through grassroots action, TNC has grown to become one of the most effective and wide-reaching environmental organizations in the world working in more than 75 countries and territories. As a science-based organization, we create innovative, on-the-ground solutions to our world's toughest challenges so that we can create a world in which people and nature thrive.
We're rooted in our Mission and guided by our Values, which includes a Commitment to Diversity and Respect for People, Communities, and Cultures. Whether it's career development, flexible schedules, or a rewarding mission, there's lots of reasons to love life #insideTNC. Want a better insight to TNC? Check out our TNC Talent playlist on YouTube on Glassdoor.
Our goal is to cultivate an inclusive work environment so that all our colleagues around the globe feel a sense of belonging, and that their unique contributions to our mission are valued. We'll only achieve our Mission by hiring and engaging a diverse workforce that reflects the communities in which we work. In addition to the requirements in our postings, we recognize that people come with talent and experiences outside of a job. Diversity of experience and skills combined with passion is a key to innovation and a culture of inclusion! Please apply – we'd love to hear from you.  To learn more, visit www.nature.org/Pennsylvania & www.nature.org/Delaware or follow us on social media at Facebook.com/NatureConservancyPA & Facebook.com/NatureConservancyDelaware or on Instagram at Conserve_PA & Nature_Delaware.
Grounded in our mission and guided by our values - which include a commitment to diversity and respect for people, communities, and cultures – we at The Nature Conservancy can only achieve our mission by hiring and engaging a diverse workforce that reflects the communities in which we work. We strive to cultivate an inclusive work environment in which all our colleagues around the world feel safe, welcome, and valued for their unique talents and contributions.
TNC's Pennsylvania/Delaware Chapter comprises forty employees who are committed to teamwork; cross-collaboration; professional development; a fun and inclusive office culture; and diversity, equity, inclusion, and justice learning and practices. Although you'll see requirements in our postings, we recognize that people come with talent and experiences outside of a job. Passion, innovation, and diversity are key components to advancing our Mission, and we encourage you to apply.
The Nature Conservancy offers competitive compensation, 401k or savings-plan matching for eligible employees, excellent benefits, flexible work policies, and a collaborative work environment. We also provide professional development opportunities and promote from within. As a result, you will find a culture that supports and inspires conservation achievement and personal development, both within the workplace and beyond.
Whether it's career development, work/life balance, or a rewarding mission, there are many reasons to love life at TNC. The location for this position is in Delaware. This position is eligible for relocation assistance.
All TNC staff based in the U.S. or a U.S. Territory must be fully vaccinated against COVID-19. Proof of receiving one of the vaccines approved in the U.S. (Pfizer, Moderna, or Johnson & Johnson) shall be a condition of employment and must be provided before starting work. TNC is an Equal Opportunity Employer, and reasonable accommodations for candidates who cannot be vaccinated due to a valid medical or religious reason or claim an exemption under applicable state law will be considered.
YOUR POSITION WITH TNC
The PA/DE Chapter's Delaware Bayshore and Seascape Program implements science-based strategies to improve the climate resilience of coastal habitats and natural communities, while incorporating natural infrastructure solutions that help human communities adapt to the impacts of sea-level rise.  The Director of Oceans and Coasts provides leadership for science and conservation planning, restoration, partnerships, and community relations for the Program, and works closely with the other conservation and government relations teams to achieve basin-wide conservation outcomes in the Delaware River and Bay.  They build collaborative partnerships to develop innovative protection, restoration, and management initiatives that advance coastal habitat migration and community resilience.  They consider the diversity, equity, inclusion, and justice implications of coastal conservation work.
ESSENTIAL FUNCTIONS
The Director of Oceans and Coasts oversees field operations and provides leadership for the Delaware Bayshore/Seascape and Coastal Fisheries programs.  They serve as the program's principle contact to government agencies, other conservation organizations, foundations, and the academic community.  They work with other TNC staff to continue to establish the Conservancy as a major conservation partner within Delaware, define conservation priorities, lead a multi-disciplinary team of scientists and practitioners in support conservation initiatives in Delaware, and build strategic, scientific, and technical capacity in the field.  The Director of Oceans and Coasts develops key partnerships with public & private organizations in order to advance coastal habitat protection, restoration, and management approaches, restore migratory fish populations in the Delaware River Basin, and implement nature-based solutions to preserve coastal habitats and reduce flooding in coastal communities.  They identify and resolve technical issues, widely communicate solutions and best practices, develop innovative scientific methods, analyses, tools, and frameworks to address the natural system needs, and engage local community support for local conservation efforts.  They negotiate complex and innovative solutions with government agencies and landowners to conserve and protect natural communities and develop and implement conservation strategies.
RESPONSIBILITIES AND SCOPE
Develops and implements adaptive landscape scale conservation strategies.
Leads conservation planning, research, protection, restoration, and management projects, including coordinating partners and managing grants, contracts, and agreements relevant to program area.
Synthesizes, interprets, and communicates scientific information to diverse audiences.
Negotiates complex agreements, in a political environment.
Works closely with TNC government relations staff to further TNC conservation and public policy goals
Writes proposals for grant/contract funding for program.
Supervises staff at remote locations.
Establishes and maintains optimal performance standards within budget.
Frequently makes independent, strategic decision based on analysis, ambiguous information and context.
Frequent travel locally, and occasional travel domestically and/or internationally, evening and weekend hours.
May work in variable weather conditions, at remote locations, on difficult and hazardous terrain, and under physically demanding circumstances.
MINIMUM QUALIFICATIONS
BA/BS degree and 7 years' experience in conservation practice or related field or equivalent combination of education and experience.
Experience managing complex or multiple projects, including managing finances and coordinating the work of other professionals and partners.
Supervisory experience, including motivating, leading, setting objectives and managing performance.
Experience in partnership development with non-profit partners, community groups and/or government agencies.
Experience communicating scientific information to diverse audiences.
Fundraising experience, including identifying donor prospects and donor cultivation.
Experience negotiating.
Fluency in English; written, spoken, and graphical means in English and other relevant languages.
DESIRED QUALIFICATIONS
MA/MS degree and 7-10 years' experience in coastal ecosystems, coastal adaptation, tidal wetlands ecology, or similar field, or equivalent combination of education and experience.
Demonstrated experience influencing, developing, and implementing conservation policy and plans, particularly for coastal ecosystems.
Knowledge of current trends and practices in tidal wetland restoration and management, adaptation, and migration.
Understanding of the implications of sea level rise on coastal and agricultural communities and, preferably, experience collaborating with farmers and landowners on restoration and adaptation projects.
Familiarity with Delaware Bayshore's communities, and state and local coastal managers.
Experience building collaborative research and management projects with partners, community members, landowners, and interest groups.
Familiarity with best available social science and practices for community engagement and communication around climate adaptation.
Team player that strategizes collaboratively and cooperatively yet works independently to meet deadlines and produce results.
Ability to identify projects that provide benefits for both people and nature, and that consider the diversity, equity, inclusion, and justice implications of the conservation work.
Ability to develop practical applications of scientific concepts and technical innovations for conservation purposes.
Ability to synthesize and communicate out scientific concepts to various audiences in an educational and persuasive manner.
Knowledge of methods and standards of biodiversity information systems and initiatives or related field. Proficient with GIS and general data analysis.
Politically savvy.
Multi-lingual and multi-cultural or cross-cultural experience appreciated.
ADDITIONAL JOB INFORMATION
This position requires a valid driver's license and compliance with the Conservancy's Auto Safety Program.  Employees may not drive Conservancy-owned/leased vehicles, rental cars, or personal vehicles on behalf of the Conservancy if considered "high risk drivers."  Please see further details in the Auto Safety Program document available at www.nature.org/careers. 
Employment in this position will be contingent upon completion of a Vehicle Use Agreement, which may include a review of the prospective employee's motor vehicle record.
WHAT WE BRING
The Nature Conservancy offers a competitive, comprehensive benefits package including health care benefits, flexible spending accounts, 401(k) plan to include employer match, parental leave, accrued paid time off, life insurance, disability coverage, employee assistance program, other life and work well-being benefits. Learn more about our benefits in the Culture Tab on nature.org/careers.
We're proud to offer a work environment that is supportive of the health, well-being, and flexibility needs of the people we employ!
APPLY NOW
To apply for job ID 51225, submit your materials online by using the Apply Now button at https://careers.nature.org/ by 11:59 PM EST on April 15, 2022. Need help applying? Visit our recruitment page or contact applyhelp@tnc.org.
The Nature Conservancy is an Equal Opportunity Employer. Our commitment to diversity includes the recognition that our conservation mission is best advanced by the leadership and contributions of people of diverse backgrounds, beliefs and culture. Recruiting and mentoring staff to create an inclusive organization that reflects our global character is a priority and we encourage applicants from all cultures, races, colors, religions, sexes, national or regional origins, ages, disability status, sexual orientation, gender identity, military, protected veteran status or other status protected by law.
Do you have military experience? Visit our U.S. Military Skills Translator to match your military experience with our current job openings!
TNC is committed to offering accommodations for qualified individuals with disabilities and disabled veterans in our job application process. If you need assistance or an accommodation due to a disability, please send a note to applyhelp@tnc.org with Request for Accommodation in the subject line.
Where legally permissible, TNC requires all new employees to be fully vaccinated and willing to keep up to date with vaccines that protect against COVID-19.   By accepting an offer of employment, you agree to comply with this requirement, unless you are entitled to a legally mandated exemption.