Able-Bodied Seafarer (Deck)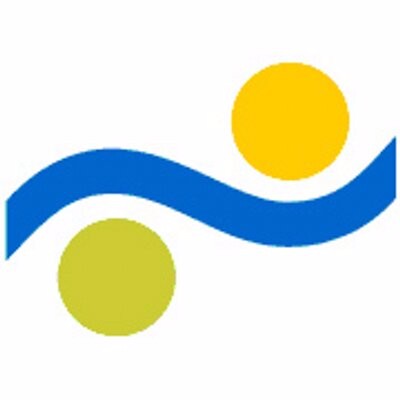 Schmidt Ocean Institute
Employment Types:
Full-time
SPS Maritime Ltd
SPS Maritime Ltd SPS Maritime Ltd operates the 110.6m research vessel FALKOR (too) for Schmidt Ocean Institute (SOI). SOI is a U.S. non-profit private operating foundation established in 2009 to advance oceanographic research. SOI brings together advanced science and state-of-the-art technology to achieve lasting results in ocean research, to catalyze open sharing of the information, and to communicate the resulting knowledge to audiences around the world. The Institute is devoted to the inspirational vision of the Founders that the advancement of technology and open sharing of information will remain crucial to expanding the understanding of the world's oceans.
R/V FALKOR(too) – Hiring Job Description – Able-Bodied Seafarer (Deck)
Tendering: Start date for tendering position: April 15 2022 End date for tendering position: May 15 2022 During the tendering timeframe we will collect CVs Interviews with the shortlisted candidates will be held in the week after the tendering end date, or by separate arrangement if required.
What we offer:
Permanent position as Able-Bodied Seafarer (Deck) on successful completion of a three-month probation period.
Interesting work on oceanographic research vessels
Work Place: Research Vessel 'FALKOR (too)' – www.schmidtocean.org
Salary: TBC/monthly
Leave: 1 day of paid leave is accrued per 1 day worked, and will be paid out at the end of the calendar month in which the leave is taken.
Medical Insurance: coverage for time spent onboard and on leave
Flights: Roundtrip flights between home airport and ship paid by Company
Accommodation: TBD
Contract: Seafarers Employment Agreement as per Maritime Labour Convention (MLC)
Employment company: SPS Maritime Ltd. – Cayman Island (wholly owned subsidiary of Schmidt Ocean Institute)
Ever-changing challenges, whilst conducting varying scientific cruises with a wide assortment of equipment and science personnel
An enthusiastic, close-knit team from a multicultural background
A high quality of life on board
Start date: Estimated start date is July 2022
What we are looking for:
An enthusiastic team player
Safety conscious
Friendly and helpful attitude towards other crew-members / scientists / guests (it is extremely important that the candidate will fit in with our crew)
Organizational skills to conduct tasks independently to a high professional standard
Curiosity and interest in developing new skills
A high degree of flexibility within the requirements of the MLC: Hours of Rest regulations
Someone who shares the team spirit on board
General interest in the marine environment and its future preservation is an advantage
Non-smokers and -drinkers preferred
Duties:
Reporting to the Bosun
Forming part of a navigational watch
Steel preparation with manual and power tools (needle-guns, grinders etc.)
Painting (ship uses International and Jotun paint products)
Washing down of the open decks and assisting the Interior team with cleaning, if required
Assisting with and driving ship's workboat & rescue boat (jet- and propeller-driven propulsion)
Operating ship's cranes, overboarding systems and deck machinery
Assisting scientists with over-the-side operations (eg. deployment/recovery of scientific equipment)
Assisting in provisioning, taking stores and garbage management
Other tasks, as directed by the Chief Officer or Bosun.
Requirements for this position:
Able-Bodied Seafarer (Deck) STCW II/5
STCW II/4 Rating forming Part of a Navigational Watch certificate
Valid STCW95 Basic Safety Training certificates
Valid STCW Persons with Designated Security Duties certificate
Valid medical fitness certificate (ENG1 or equivalent recognized by Cayman Islands)
Seaman's Discharge Book
Good knowledge of the English language
US B1/B2 Visa (or ability to obtain one) or US-Citizen or Canadian Citizen
Background check will be conducted prior to employment – clean criminal record
Drug testing will be conducted on the first day of employment and randomly afterwards;
Acceptance of the company's Data Protection Policy and Confidential Information Agreement will be required
Desirable additional skills/qualifications:
Valid driver's license
Forklift experience
Interested candidates should submit a cover letter expressing interest and a comprehensive resume / CV that clearly illustrates why you are the ideal candidate for the position. Submit to jobsatsea@schmidtocean.org