Coastal Resilience Manager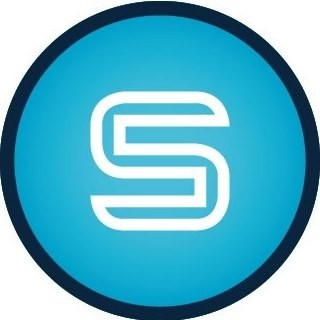 Sanibel Sea School
Sanibel, FL, USA
Posted on Tuesday, November 14, 2023
Coastal Resilience Manager
Located in Southwest Florida, the Sanibel-Captiva Conservation Foundation (SCCF) is a non-profit organization dedicated to protecting and caring for Southwest Florida's coastal ecosystems.
SCCF is searching for a dynamic leader to craft a robust coastal resilience and climate change adaptation program for the islands of Captiva and Sanibel and support policy efforts to improve water quality throughout southwest Florida. The program will establish Sanibel and Captiva as a model of adaptation and climate change resilience for other similarly situated communities. A demonstrated (1) ability to build consensus in communities; (2) deep knowledge of scientific literature on climate-related topics; (3) comfort speaking to technical and lay groups, including decisionmakers; (4) strong background in writing, both technical and popular. The Coastal Adaptation Manager will be responsible for leading SCCF's charge to create lasting, resilient communities on the islands of Captiva & Sanibel, and engaging with stakeholders and decisionmakers to find solutions to southwest Florida's water quality issues. This position will provide an opportunity for a creative and passionate individual to develop a model adaptation strategy for barrier islands in the face of climate change. In addition to the work on climate change, the position will work with the policy team and other stakeholders to influence land use and planning decisions using science to derive solutions to issues within the Caloosahatchee watershed and around Southwest Florida. You will have the opportunity to engage with decision makers on issues like storm water management, coastal development, and energy solutions. The position will provide opportunity to engage with local, county, and state elected officials, government agencies, and other authorities who make the decisions that influence our water.
Job Duties
Attend climate-related working-group meetings as SCCF's representative.

Work with the director to monitor, support, and provide feedback on land use, water quality, and ecosystem restoration projects across south Florida.

Serve in leadership roles in local climate related citizen groups.

Craft a roadmap to make Sanibel and Captiva a nationally recognized area for climate adaptation on barrier islands.

Host scientific and policy forums and meetings for the general public.

Raise SCCF's profile on local and regional climate efforts.

Lead the charge of creating a comprehensive adaptation plan for our islands in their regional systems.

Obtain external research and resilience planning grants on behalf of SCCF.

Publication in media/SCCF materials is a must, publication in scientific journals is strongly encouraged.

Advocate for science-driven solutions to resilience on Captiva and Sanibel

Educate the general public through classes, videos, and written media
Qualifications
Master's degree required, Ph.D. preferred in climate/resilience-related field
A minimum of 2 years of relevant experience.

Successful grant writing and publication record strongly preferred

Public speaking is a must—to general and expert audiences. Successful candidate must be very comfortable in front of audiences and media when appropriate.

Proven commitment to environmental conservation.

Knowledge of Southwest Florida's complex natural systems strongly preferred.

Highly organized and detail-oriented are musts

Team player, always willing to pitch in to get projects done.
Special Requirements
SCCF is a drug-free workplace, all the successful applicant will be required to submit to a background check and drug screening.
This position primarily works a Monday to Friday schedule, however occasional travel and evening hours may be required.
Salary & Benefits
SCCF offers competitive salaries, health/dental insurance, 401k match, generous vacation/sick leave and paid tolls.
Full-time salaried position $70k
SCCF is committed to a diverse workplace and strongly encourage applications from underrepresented groups in environmental sciences.
To apply for this position, please submit a cover letter, resume and references.