Policy and Advocacy Associate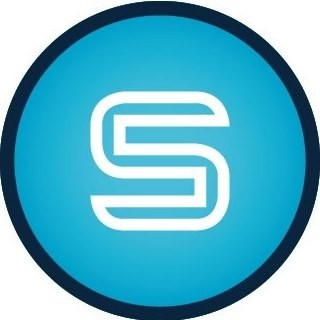 Sanibel Sea School
Sanibel, FL, USA
Posted on Tuesday, November 14, 2023
Policy and Advocacy Associate
Located in Southwest Florida, the Sanibel-Captiva Conservation Foundation (SCCF) is a non-profit organization dedicated to protect and care for Southwest Florida's coastal ecosystems.
SCCF is searching for a policy and advocacy associate who will help to translate science to policy and influence positive change while protecting and caring for southwest Florida's coastal ecosystems. The role will provide research and support to the policy department, analyzing local, regional, state and national issues that impact our area. The associate will work closely with local leaders and stakeholders to determine pragmatic and effective solutions to the issues facing southwest Florida. The associate will monitor, analyze, and craft informative communication on issues affecting southwest Florida. They will represent SCCF as both a stakeholder and a leader, effectively advocating for scientifically sound solutions to some of the most pressing issues facing our islands. A strong candidate will have a robust scientific background and excellent communication skills, allowing them to effectively advocate as both a stakeholder and a leader in a wide range of meetings, participate and make important issues, and communicate the issues to both a technical and lay audience. This role will engage with issues impacting the barrier islands of Sanibel and Captiva such as water quality, climate resilience, land use, ecosystem and Everglades restoration efforts, wildlife protection, responsible growth and more. It is imperative that any candidate is a quick learner and is able to get up to speed on new issues effectively as they arise. Communication needs will range from technical and lay writing, presentations, interacting with the media, leading a local water quality stakeholder group, and more.
Job Duties
Lead local Caloosahatchee stakeholder group.

Synthesizing feedback and collating data from multiple sources into weekly water quality reports.

Pilot SCCF drone to take weekly picture of water conditions, synthesize photo and post to website.

Monitor committee meetings and status of important bills during Florida's legislative session.

Work with policy team to engage our members in advocacy campaigns to influence elected leaders.

Attend stakeholder meetings as a representative of SCCF.

Attend meetings of local governmental bodies, providing comments on issues of import.

Monitor city and county leadership meetings, identify issues as they arise that are of interest to SCCF.

Monitor legal notices from Lee County.

Write articles, for SCCF publications, other media publications.

Give presentations of issues to interested groups throughout the community.

Engage with media and participate in interviews

Work with SCCF communication team to help craft a social media strategy for the Policy department, draft and disseminate updates on issues through multiple social media channels.

Create effective communication tools such as infographics to explain issues.

Create content for SCCF's website such as story maps

Work with the Communication department to make video explanations of issues.

Write and participate in SCCF's podcast.

Participate in SCCF staff events, meetings, fundraising events.
Qualifications
Bachelor's degree required, Masters preferred, in biology, ecology, environmental science, or a related field.

Strong writing skills necessary.

Public speaking is a must—to general and expert audiences. Successful applicant must be very comfortable in front of audiences and media when appropriate.

Successful grant writing and publication record strongly preferred.

Evidence of commitment to environmental conservation.

Knowledge of Florida's complex ecosystems and coastal water issues strongly preferred.
Must be able to work independently.

Experience with government preferred.

Photoshop, Lightroom needed.

Ability to fly a drone preferred, can teach

Microsoft Office skills necessary (excel, word, PowerPoint).

GIS, R competence preferred.

Graphic design and video editing skills preferred

Team player, always willing to pitch in to get projects done.

Commitment to producing policy-relevant science in support of SWFL environmental management challenges.
Special Requirements
SCCF is a drug-free workplace, all the successful applicant will be required to submit to a background check and drug screening.
This position primarily works a Monday to Friday schedule, however occasional travel and evening hours may be required.
Salary & Benefits
SCCF offers competitive salaries, health/dental insurance, 401k match, generous vacation/sick leave and paid tolls.
Full-time salaried position $50k
SCCF is committed to a diverse workplace and strongly encourage applications from underrepresented groups in environmental sciences.
To apply for this position, please submit a cover letter, resume and references.