Community Conservation Initiative Internship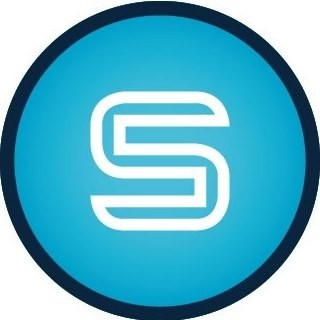 Sanibel Sea School
Sanibel, FL, USA
Posted on Saturday, July 15, 2023
Community Conservation Initiative Internship
Department - Coastal Watch
Fall Internship
Start Date: Sep 5, 2023
End Date: Dec 22, 2023
Duration: 16 week
Applications Open: Jul 5, 2023
Submission Deadline: Aug 18, 2023
Main Focus: Adopt-A-Mangrove
Stipend: $440/week through 9/29 effective 9/30 $480/week
Spring Internship
Start Date: January 8, 2024
End Date: April 26, 2024
Duration 16 week
Applications Open: Nov 8, 2023
Submission Deadline: Dec 15, 2023
Main Focus: Oyster Recycling
Stipend: $480/week
BASIC SUMMARY
The Sanibel-Captiva Conservation Foundation (SCCF) is a non-profit organization with a mission to protect and care for southwest Florida ecosystems. Coastal Watch is a department within SCCF that focuses on community-led conservation. The department strives to educate community members through hands-on interactive projects and initiatives. Throughout the duration of the internship, Coastal Watch will host several volunteer events and maintain on-going conservation-based initiatives.
The purpose of this internship is to provide hands-on experiential learning for an emerging environmental education professional. The primary duties for the internship focus on outreach and education. The intern will work with staff to promote and facilitate existing experiential education programs. The intern will receive mentoring, professional development training, as well as networking opportunities.
This position is an ideal fit for someone seeking experience with conservation, habitat restoration, education, communication, and volunteer engagement.
PRINCIPAL DUTIES AND RESPONSIBILITIES
● Coordinate and implement assigned conservation projects including volunteer recruitment, program logistics, communication, and internal and external reporting.
● Assist with organizing and facilitating hands-on volunteer events such as beach and conservation land cleanups, habitat restoration projects and invasive species control.
● Assist the SCCF Communications Team with creating Coastal Watch specific content for social media platforms.
QUALIFICATIONS/EXPERIENCE AND SKILLS REQUIRED
● Experience &/or education in a related field, such as: environmental education, restoration, stewardship, etc.
● Applicants should be organized with strong written & oral communication skills.
● Experience or interest in planning & facilitating volunteer events.
● Creative, collaborative, & self-motivated.
● Outreach &/or social media experience is a plus.
● A valid US driver's license
● SCCF is a drug-free workplace and the successful applicant will take a drug screening test within 2 weeks ofng the position
● Ability to sit or stand for long periods as required, may require walking for significant distances throughout the day.
● Reaching above shoulder height, below the waist or lifting up to forty (40) pounds, as required throughout the work day; proper lighting techniques required.
WORK ENVIRONMENT
This position will require the applicant to work half of the time indoors and the other half doing outdoor field work. The applicant needs to be comfortable working outdoors in South Florida's subtropical humid environment for several hours at a time.
HOW TO APPLY
Please send a cover letter indicating your interest, resume and references by email to Coastal Watch Director, Kealy McNeal, at
*Please note that applicants are required to provide their own housing.