Software Engineer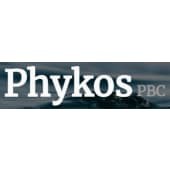 Phykos
Job Functions:
Software Engineering
Locations:
San Francisco, CA, USA
Compensation:
140,000 – 150,000 USD per year
About the Role
Phykos is hiring our first dedicated software engineer. In this role, you will work independently and collaborate across the engineering team to support further development of our open ocean seaweed farming systems. You will work on all stages of prototype development from concept to field testing of both on-platform and backend software systems.
This is an early stage role with significant impact on the shape of our future systems, replete with opportunities to learn and grow your skills within and beyond software engineering. You will also join a startup tackling the climate challenge head on with a mission to sequester one billion tonnes of CO2 annually in the deep ocean!
Responsibilities
Design, implement, and iterate on vehicle software systems for platform communication, commanding, and monitoring.
Design, implement, and iterate on backend software systems for platform communication, commanding and monitoring.
Collaborate with hardware and business teams to define, communicate, and document software requirements.
Software QA; performance and data analysis.
Support field testing of hardware prototypes; may include some travel.
Qualifications
BS in computer science or equivalent experience; non-traditional backgrounds are welcome.
4+ years of work experience in related positions; ideal candidates will have experience with both backend and systems programming.
Experience with a variety of programming paradigms, languages, deployment environments, and development methodologies, and a willingness to select and work with the best tool for the job.
Excellent communication skills, including documentation and task tracking.
A desire to roll up your sleeves and tackle climate change head on.
Long-term Learning Opportunities
Control theory and optimization for ocean navigation.
Geospatial and environmental modelling and data analysis.
IoT-scale tracking and control.
Ocean and climate science.
Workshop fundamentals.
Compensation and Benefits
Competitive salary with full health benefits.
Early stage equity.
A mix of onsite and remote work.
Access to the Autodesk Technology Center shop facilities.