Business Development Specialist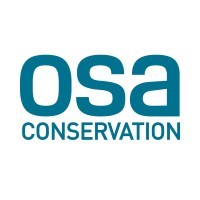 Osa Conservation
Sales & Business Development
Costa Rica
Posted on Tuesday, October 18, 2022
About Osa Conservation:
Osa Conservation is a fast-growing non-profit based in Southern Costa Rica with the mission is to conserve the globally significant terrestrial and marine biological diversity of the Osa Peninsula by implementing ecosystem stewardship, enhancing scientific understanding, providing education and training, and creating sustainable economic opportunities. In the past four years, our team has tripled in size, with over 55 employees working on the ground in Costa Rica to catalyze conservation action.
We believe in a holistic approach to conservation, one grounded in a systematic understanding of the ecological, social, and economic relationships that shape environmental problems. Our work is founded in science and supported by strategic partnerships, well-informed decision-making processes, and a strong commitment to improving lives through protecting nature. We recognize that in order for conservation to succeed, it must be coupled with science, community engagement, and strong systems of support upon which to collaboratively build a more sustainable future.
Role Summary: Osa Conservation (OC) seeks a professional consultant who will focus on developing new sources of revenue for OC to implement conservation efforts in Costa Rica. This position will specifically target non-existing philanthropic prospects including private individuals, foundations, corporations, and government sources, and will report to the Executive Director and Finance Director.
Time Commitment: 10 – 20 hours per week, remote
Outputs & Workflow:
During the first two weeks of this position, the candidate will lead a discovery period, during which they will:
Evaluate OC's existing background, marketing, and fundraising materials to learn in-depth about the successes, challenges, needs, and potential of the current efforts.

Organize several meetings with the Executive Director, Fundraising Manager, and FD to identify where fundraising efforts will be most impactful

Deliver an initial list of ≈150 fundraising prospects organized based on realistic expectations of success

Deliver a six month work plan that will outline a plan to draft new proposals and other fundraising materials, submit LOIs (Letters of Intent) and proposals, and set up introductory meetings for OC leadership with high capacity prospects. If agreed upon by both the candidate and the organization, this provisional plan will be the basis of the six month contract
Please note, the intent of this "discovery period" is to be mutually beneficial in ensuring the candidate is the best fit for the organization, and vice versa.
During the six month contract, the candidate will:
Create and maintain a potential donor grant management database in collaboration with the Fundraising Manager

Draft a series of general and project specific LOIs and utilize them to open doors to donors that give to "pre-selected" organizations only

Secure meetings with the highest capacity donors ($100k+) for OC leadership

Lead the submission of proposals where invited/open including researching, editing, and writing myriad types of philanthropy materials.

​​Provide monthly revenue projections based on your accomplishments
Skills & Qualifications:
5 years of experience in fundraising, grant writing, etc. with specific experience leading grant proposals

A bachelor's degree or equivalent with strong writing skills

Maintain confidentiality at all times

Strong communications, organizational, and time management skills. Demonstrated ability to be flexible and adapt to changing priorities and meet deadlines. Strong attention to detail and ability to prioritize, and ensure that deadlines are met.

Ability to engage effectively with staff and partners at all levels and maintain the utmost professionalism
Additional Details:
This is a remote position. Candidates should expect to provide their own workspace and computer, and will be responsible for all applicable state and federal laws including personal tax requirements.

There is ample opportunity for this position to continue beyond six months based on performance and results.

Compensation will be in-line with non-profit development professionals and relative to experience and track record
Submit your CV and single page cover letter detailing three examples of your successful fundraising efforts with clear indication as to what role you played in securing those funds to

[email hidden]

with the subject line "Business Development Specialist Application."

The position will remain open until filled. Only candidates chosen for interviews will be contacted.