Research scientist in non-targeted chemical analysis of organic contaminants in the marine environment (M/F)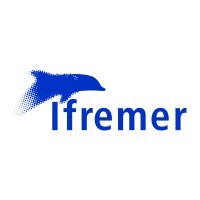 Ifremer
Other Engineering
Nantes, France
Posted on Friday, October 20, 2023
Job Description
Job title : Research scientist in non-targeted chemical analysis of organic contaminants in the marine environment (M/F)

Reference: PV-2023-078
Department/Office : Département des Ressources Biologiques et Environnement
Unité de recherche Contamination chimique des écosystèmes marins
Duty station: Nantes, Pays de la Loire, FR , France

Starting date on the job :
Deadline for applications : 17/12/2023

General areas of responsibility

Within the Chemical contamination of marine ecosystems unit (CCEM) of the Department of Biological Resources and Environment (RBE), the CCEM "Organic Contaminants" group aims to contribute to the acquisition of knowledge on the biogeochemical behavior of legacy and emerging hydrophobic organic contaminants (HOCs) in the marine environment, with a particular focus on their bioavailability, bioaccumulation, transfer and fate in the food chain. It is also tasked with the nationwide monitoring of chemical contamination, providing expertise and advice in this field, whilst perfecting its research and monitoring tools.
Under the hierarchical responsibility of the unit head, and in close collaboration with other research scientists of the "organic contaminant" team and of the research unit, you will implement and develop non-targeted analysis methods with the aim of better characterising the diversity of organic contaminants, their occurrence in the marine environment and better understanding the processes affecting their transfer. Your activities will form part of research projects and contribute to the unit's scientific missions and research questions. The large number, diversity and complexity of organic anthropogenic compounds is a major concern in the evaluation of marine ecosystems exposure to chemicals. In recent years, analytical advances, particularly in high-resolution mass spectrometry, have made it possible to develop non-targeted approaches aimed at characterising environmental exposure more broadly than the targeted approaches traditionally used
General areas of responsibility
Your activity will form part of the wider research carried out in CCEM. In particular, they will contribute to improving the knowledge on the occurrence of HOCs in marine ecosystems through a broad spectrum characterisation of chemical contamination, with a particular focus on complex marine matrices (sediment, biota).
Principal activities
Develop research on the biogeochemistry of organic contaminants in the marine environment (occurrence, transfers, fate), with a particular focus on non-targeted analysis
Develop, validate and apply new analytical concepts and workflows for environmental applications using cutting-edge instrumentation
Be proactive and lead innovative and international research in analytical and environmental chemistry
Actively contribute to improving the analytical capacities of the laboratory
Contribute to missions of expertise and support to public authorities in relation to the monitoring of dangerous anthropogenic substances in the marine environment, their environmental occurrence and impact. These activities are carried out within the CCEM unit, in collaboration with the Chemical Risk Analysis group, and the coordinators of the National Network of Chemical Contamination Monitoring (French "Mussel Watch")
Develop research projects with national and international partners (European projects in particular)
Publish scientific articles
Supervise interns, doctoral and post-doctoral students
Collaborative work environment
CCEM Unit, Ifremer bioinformatics/biostatistics team (SeBiMER)
Universities, other research institutes and networks at the regional (Nantes University, Oniris-LABERCA, partners of the GEOBIOSE platform), national (AQUAREF partners) and international levels (the NORMAN European network on emerging contaminants, the OSPAR / ICES groups and MEDPOL).
Required Knowledge, skills, and characteristics
PhD in analytical and environmental chemistry, chromatography and mass spectrometry, or marine chemistry with skills in analytical chemistry;
Post-doctoral experience;
Experience in conducting multi-disciplinary national and international projects would be a plus.
Required knowledge, skills and characteristics
Knowledge, skills and abilities
Strategies for data processing in non-targeted analysis (workflows and software), coding knowledge
Chromatographic analyses (GC and LC) and high-resolution mass spectrometry
Biogeochemistry of organic contaminants and/or marine chemistry and oceanography
Fate of contaminants in marine organisms and ecosystems
Statistical analysis of large dataset
Capabilities for project coordination
English (min C1)
French (min B2)
Writing skills (articles, reports)
Human qualities
Organization, rigor and method, in particular in NTS data processing
Dynamism
Ability to integrate and evolve in a multidisciplinary environment
Ability to work as part of a team and independently, open-mindedness and scientific curiosity.
Specific working conditions
Full time job.
Embarkation at sea.
The Institute and the recruiting departement

A pioneer in ocean science, IFREMER's cutting-edge research is grounded in sustainable development and open science. Our vision is to advance science, expertise and innovation to:
Protect and restore the ocean
Sustainably use marine resources to benefit society
Create and share ocean data, information & knowledge.
With more than 1,500 personnel spread along the French coastline in more than 20 sites, the Institute explores the 3 great oceans: the Indian, Atlantic and Pacific oceans. A leader in ocean science, IFREMER is managing the French Oceanographic Fleet and its dedicated scientists create ground-breaking technology to push the boundaries of ocean exploration and knowledge, from the abyss to the atmosphere-ocean interface.
Well-established in the international scientific community, our scientists, engineers and technicians are committed to advance knowledge about our planet's last unexplored frontiers. They provide the science we need for informed decision-making and public policy and they transfer this knowledge and technology to businesses to fulfill public and private needs. Core to our mission is also to strengthen public awareness about the importance of understanding the ocean and its resources, and empowering future generations of leaders through education and outreach national campaigns.
Founded in 1984, IFREMER is a French public organization and its budget approximates 240 million euros. It is operating under the joint authority of the French Ministry for Higher Education, Research and Innovation, the french Ministry of the Sea, the French Ministry for the Ecological and Solidary Transition, and the French Ministry of Agriculture and Food.
How to apply for this position
Deadline for applications: 17/12/2023

All applications are processed exclusively via our website. Interested candidates can apply by clicking the "Apply" button.