Business Development Lead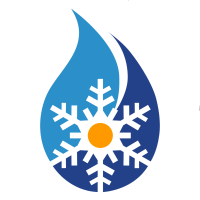 Frost Methane
Sales & Business Development · Full-time
San Francisco, CA, USA · Remote
Posted on Monday, April 24, 2023
Frost Methane's innovative, patented technology attacks the climate change threat directly by locating concentrated, continuous methane sources and installing our devices to reduce that methane's climate warming impact by over 90%. Methane emissions currently account for over 18% of our planet's warming and they must be neutralized. We're looking for passionate people who want to create breakthroughs in untapped potential for significant methane reduction - while working with and benefiting rural communities.
​
Your mission is to identify methane sources suitable for our devices and put in place the agreements to enable deployment. Key responsibilities include:
Research methane sources such as coal and trona mines, landfills, manure ponds
Contacting, networking and communicating Frost Methane's value proposition to the stakeholders
Create the best proposal for the stakeholders and communicate clearly in both verbal and written form
Work with our lawyers to create a contract based on the proposal
Form partnerships with companies that already serve some of those methane source stakeholders for wider sales channels
Keep track of the progress and schedule follow-ups to keep contract completion and deployments on track
Manage relationships with active and potential partners
Proactively identify opportunities that can have strategic impact on the company's mission
​
You:
Great Communicator: verbal and written
Motivation: you are driven to solve the problem at hand with your teammates and our partners. You are creative, strategic and hard working in your approach. You are a self starter that loves working both independently and collaboratively.
Integrity: values and trust are everything. We aim to drastically reduce greenhouse gas emissions and create a thriving business but always with the utmost respect, fairness and safety-consciousness towards our partners, customers, the landowners and our team.
Learning: You are curious, adventurous  and unafraid to jump into a new area. The startup journey requires wearing many hats. We'll provide the hats and support needed to get up to speed quickly.
Willingness to travel, but located anywhere in the US
At least 3 years of experience in business development, sales or partnerships role
Advanced negotiating skills -  always looking for the win-win where all parties benefit
Broad understanding and experience in coal mining, trona mining, landfills, manure ponds and other methane sources is a plus
Sense of humor
​
Our company:
Small, fun, fascinating, highly driven team: our teammates have worked in Antarctica, on space applications, made underwater submarines, pandemic ventilators and nuclear reactors.
High-impact mission and large growth potential - supported by amazing investors: Lower carbon, Climate Capital, Woven Ventures, Third Derivative, L2, Shared Future Fund, Arpa-e, Mulago and some amazing angel investors
Competitive compensation as well as health, dental and 401k benefits
Frost Methane is an equal opportunity employer.