OPS F&W BIOLOGICAL SCIENTIST II - 77907542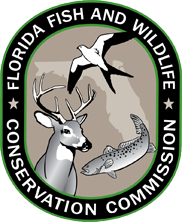 Florida Fish and Wildlife Conservation Comission
Job Functions:
Data Science
Employment Types:
Full-time, Part-time
Locations:
St. Petersburg, FL, USA
Compensation:
18 – 20 USD per hour
**Date: ** Apr 27, 2022
Location:
ST PETERSBURG, FL, US, 33701 MARATHON, FL, US, 33050 PENSACOLA, FL, US, 32502
The State Personnel System is an E-Verify employer. For more information click on our E-Verify Website.
Requisition No: 630261
Agency: Florida Fish and Wildlife Conservation Commission
Working Title: OPS F&W BIOLOGICAL SCIENTIST II - 77907542
Position Number: 77907542
Salary:  $18 - $20 - depending on experience
Posting Closing Date: 05/18/2022
Florida Fish and Wildlife Conservation Commission (FWC)
Fish and Wildlife Research Institute (FWRI)
Section: Marine Fisheries Research
These positions are currently funded by a three year grant.
**NOTE: **This position is advertised to fill four positions at a rate of pay ranging from $18 to $20 depending on location and experience in the following areas:  one full-time position in the North West Florida (panhandle) region, one full-time position in the Tampa Bay area (Pinellas, Hillsborough and Sarasota counties), one full-time position in the Florida Keys and one part-time position in North East Florida (Jacksonville area). Applicants from surrounding counties are also encouraged to apply. All applicants must indicate their choice of location (or locations) for consideration in this position.
Knowledge, Skills, and Abilities:
Knowledge of: Fish morphology and identification of marine fish and invertebrates; sampling methods and data collection as well as the ability to handle live fish for tagging and release.
Ability to: communicate to the public effectively with tact and diplomacy; to write technical reports and prepare tables; to gather, maintain, and analyze data; maintain field sampling equipment; establish and maintain effective work relationships; operate a computer and software such as spreadsheets and word processing; think logically and apply problem-solving techniques; communicate effectively verbally and in writing, work under adverse conditions from land and at sea, maintain a valid driver's license, work long hours early in the morning and late at night, and work weekends and holidays as needed. This position will also require the candidate to have the ability to spend up to 2 or 3 days at sea at a time as needed to perform their job duties.
Job Description:
Conduct directed research and monitoring of recreational fisheries in Florida by assisting with ongoing marine recreational fishing surveys. Primary duties will include but are not limited to: conducting at-sea observer surveys aboard recreational headboats and charter vessels gathering detailed information on fish caught and released by recreational anglers; collect at-sea data on catch rates, effort, gear and areas fished; sampling fish both dockside and at-sea to collect accurate length and weight measurements and the removal of biological samples for age, growth and reproduction; tagging fish to study release survival and movement; processing field and laboratory samples following standardized protocols; conducting data entry using personal computers and database software; reviewing data for quality assurance; and participation in public outreach efforts as appropriate. The incumbent will also need to perform other duties related to program and facility functions as requested by the supervisor.
This position requires the ability to work on fishing vessels in the Gulf of Mexico and the Atlantic Ocean in adverse conditions and a flexible work schedule that will often require working weekends and holidays, for long durations (10 hours or more), early in the morning and late at night. It also requires the ability to use multiple hand tools and at times it may require heavy lifting. The qualified candidate will be expected to work most of the time independently without supervision while adhering to specific deadlines and targets.
They will also need to work with other at sea staff as a team when needed and maintain regular contact with their regional supervisors. The position requires direct contact with the public and representatives of the fishing industry on a daily basis, and the qualified candidate will be expected to represent the Agency in a courteous and professional manner at all times. This position requires frequent day-time travel and will require occasional overnight travel as needed. It may also require that they use their own vehicle to perform their job duties. Mileage will be reimbursed for all work related travel.
This position is officially home-based with frequent travel required around their surrounding counties with occasional time spent in the local field office.
Occasional overtime hours may occur. Hours worked over 40 per week, Friday to Thursday, are considered overtime and are paid @ 1.5 times the regular wage.  No moving expenses will be paid.
Minimum Qualifications:
A bachelor's degree from an accredited college or university with a major in one of the biological sciences and two years of professional biological experience in a field or laboratory program; or a master's degree from an accredited college or university in one of the biological sciences with one year of experience.  The applicant must also have a valid driver's license
**Preference may be given to individuals having direct experience working at sea in marine fisheries monitoring programs as well as the ability to collect biological samples and identify finfish to species.
Where to Apply
Applicants are required to apply through People First by the closing date listed.  Resumes and supporting documentation may be submitted at the same time of application online.
**WHAT IS OPS EMPLOYMENT?  **Other Personal Services (OPS) employment is a temporary employer/employee relationship used solely for accomplishing short term or intermittent tasks. OPS employees do not fill established positions and may not be assigned the duties of any vacant authorized position. OPS employees are at-will employees and are subject to actions such as pay changes, changes to work assignment, and terminations at the pleasure of the agency head or designee.
WHAT BENEFITS ARE APPLICABLE TO OPS EMPLOYEES?
State of Florida 401(a) FICA Alternative Plan - mandatory
Workers' Compensation - mandatory
Reemployment Assistance (Unemployment Compensation) - mandatory
Participation in state group insurance (must meet eligibility requirements. Consult with People First or the servicing Human Resource Office to determine eligibility.)
Deferred Compensation - voluntary
Employee Assistance Program – voluntary
WHAT BENEFITS ARE NOT APPLICABLE TO OPS EMPLOYEES?
Any form of paid leave
Paid holidays
Participation in the Florida Retirement System
Reinstatement rights or retention rights
The State of Florida is an Equal Opportunity Employer/Affirmative Action Employer and does not tolerate discrimination or violence in the workplace.
The State of Florida is an Equal Opportunity Employer/Affirmative Action Employer, and does not tolerate discrimination or violence in the workplace.
Candidates requiring a reasonable accommodation, as defined by the Americans with Disabilities Act, must notify the agency hiring authority and/or People First Service Center (1-866-663-4735). Notification to the hiring authority must be made in advance to allow sufficient time to provide the accommodation.
The State of Florida supports a Drug-Free workplace. All employees are subject to reasonable suspicion drug testing in accordance with Section 112.0455, F.S., Drug-Free Workplace Act.
Nearest Major Market: Tampa