OPS F & W Biological Scientist III - 77902291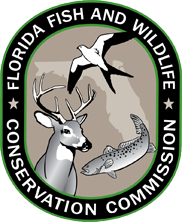 Florida Fish and Wildlife Conservation Comission
Job Functions:
Data Science
Compensation:
18 USD per hour
OPS F & W Biological Scientist III - 77902291
**Date: ** May 3, 2022
Location:
TALLAHASSEE, FL, US, 32399
The State Personnel System is an E-Verify employer. For more information click on our E-Verify Website.
Requisition No: 633704
Agency: Florida Fish and Wildlife Conservation Commission
Working Title: OPS F & W Biological Scientist III - 77902291
Position Number: 77902291
Salary:  $18.21 an hour
Posting Closing Date: 05/15/2022
Position number: 77902291
Position Address: 620 South Meridian Street, Tallahassee Florida 32399
Broadband code: 19-1023-03
Region: Northwest
Title: Fisheries & Wildlife Biological Scientist III, OPS
County: Leon
Working hours: 8 to 5; M-F
List of any subordinates supervised: none
Residency requirement:Tallahassee
Level of Education: Minimum of a Bachelor's degree from an accredited college or university with a major in one of the biological, physical or natural sciences and one year of professional experience; or a master's degree with major course of study in one of the biological sciences.
Salary: $18.21 per hour
Description of duties:
This is a grant-funded, 5-year project to collect information and develop a response strategy for sea turtles incidentally captured at eight Florida Gulf Coast Fishing Piers. Responsibilities of the position include, but are not, limited to: 1) collate information on incidental capture by excerpting information from existing Florida Sea Turtle Salvage and Stranding Network (STSSN) fishing piers; 2) Survey local governments, pier operators, FWC Marine Turtle Permit Holders, and FWC-permitted sea turtle rehabilitation facilities on existing response methods, deficiencies, and needs; 3) Inspect commercial and local government piers along Florida's northwest and southwest shoreline; 4) Conduct preliminary surveys of pier managers and fishers on sea turtle captures and sightings; 5) Establish observers on piers in Escambia, Santa Rosa, Bay, Pinellas, and Collier Counties; 6) Develop standardized instruction and methods for reporting sea turtles captured at fishing piers; 7) Organize a meeting with researchers, veterinarians and agency staff to develop incidental capture response plan; and 8) Assist in the development of a web-based reporting system for reporting sea turtle sightings at piers.
Knowledge, skills and abilities: Knowledge of terminology, principles, and techniques used in biological research, analysis or testing regarding natural/marine sciences; Knowledge of  scientific method; Knowledge of the methods of data collection, particularly for imperiled or endangered species; Ability to perform quantitative analysis of scientific data; Ability to plan, organize and prioritize work assignments; Ability to meet deadlines; Ability to communicate verbally and in writing; Ability to write technical reports and agency correspondence; Ability to establish and maintain effective working relationships with agency staff, the public and stakeholders; Ability to work independently and on teams.
Previous experience with Florida sea turtle management, stranding or research programs and/or state or federal resource management including fisheries programs is highly preferred. Previous experience with ArcGIS 10+, SharePoint 365 and MS Office 2016 desired. Statewide travel is required.
The Commission expects its employees to be courteous and respectful while assisting Commission customers and stakeholders, ensuring each encounter is as positive as possible. Employees should promptly resolve questions or problems relating to the Commission, its programs and/or fish and wildlife resources. Employees should seek to gain public support for agency objectives and programs by serving Florida's citizens in a positive and proactive manner and by listening to what the customer wants and striving to meet their needs. When appropriate, employees will explain the reasons for agency actions or decisions while communicating a consistent FWC point-of-view. Responsible for following the provisions and requirements in Section 215.422, Florida Statutes, related to the Department of Financial Services rules and FWC's invoice processing and warrant distribution procedures. Work at FWC is cross-functional meaning duties may cross division/office lines. The Commission expects employees to function across FWC's organizational structure by providing their skills and expertise wherever needed through work on teams or as directed.
OPS Employment Description: The position is classified as a full-time OPS (Other Personnel Services) position. The position is expected to work 40 hours per week and is paid for the number of hours worked rather than a salaried position.
Please provide a cover letter and a resume when applying for the position.
Position Requirements:
Possess and maintain a valid Florida Driver's License.
Ability to drive a state vehicle.
Travel is required to perform the duties of this position (25-50%)
The State of Florida is an Equal Opportunity Employer/Affirmative Action Employer, and does not tolerate discrimination or violence in the workplace.
Candidates requiring a reasonable accommodation, as defined by the Americans with Disabilities Act, must notify the agency hiring authority and/or People First Service Center (1-866-663-4735). Notification to the hiring authority must be made in advance to allow sufficient time to provide the accommodation.
The State of Florida supports a Drug-Free workplace. All employees are subject to reasonable suspicion drug testing in accordance with Section 112.0455, F.S., Drug-Free Workplace Act.
Nearest Major Market: Tallahassee