CHIEF OPERATING OFFICER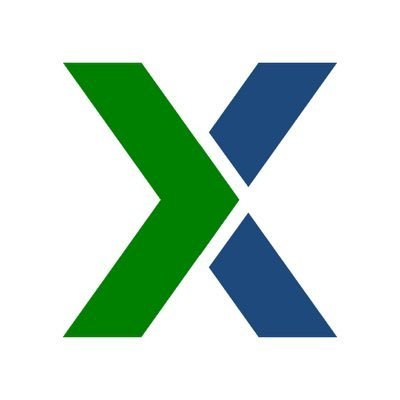 Conservation X Labs
Operations · Full-time
Washington, DC, USA · Remote
145,000 – 175,000 USD per year
Posted on Tuesday, October 4, 2022
HYBRID / WASHINGTON D.C. (GEORGETOWN)
ANNUAL SALARY FROM $145K-175K, DEPENDING ON EXPERIENCE AND QUALIFICATIONS
DEADLINE: 11:59PM EST NOVEMBER 13, 2022
WE ARE LOOKING FOR AN AMAZING NEW TEAM MEMBER
Conservation X Labs seeks a passionate, visionary, and enthusiastic innovator, with strong strategic skills, to serve as our Chief Operating Officer. This is a hybrid role that will help us both strategically and operationally to meet our ambitious goal of preventing the Sixth Mass Extinction. This is a critical role at an important time in the history of Conservation X Labs and for the field of biodiversity conservation & climate change, and as such we are excited to find the perfect person to help us all succeed. As we are looking to build a 100-million-dollar organization in ten years that has global impact, we need someone with the skill set not only for today, but to create the foundation for the organization that we hope to become.
The ideal applicant will be a fast learner and highly adaptable, great with people, highly organized, and both process-oriented and strategic. They will be a self-starter, extremely detail-oriented, and have extensive management experience that transcends the work we do across innovation, technology, science, and conservation & climate change, in the field, in the lab, and around the world. We seek someone to partner with the organization's co-founders, who can manage a large portfolio of responsibilities that will enhance and improve our organization's operations, culture, and approach.
This is a new role for us to help oversee the day-to-day elements of running the organization, and for accelerating the professionalization of the organization and building the infrastructure for the next decade. We seek applicants who thrive in a fast-paced, highly adaptive, bureaucracy-free, creative start-up culture and can work well both individually with little guidance, as well as part of a team. We want people who like finding solutions to hard problems. We are an optimistic, passionate, forward-looking, and solutions-oriented global organization set to transform the approaches to solving conservation & climate problems. As such, possessing knowledge of conservation and climate change, innovation, and science & technology is a plus.
WHO WE ARE
Conservation X Labs (CXL) is a technology and innovation company that creates and incentivizes innovative solutions to prevent the Sixth Mass Extinction. We develop new products in our labs, lead open innovation competitions to harness planetary genius, and empower talented innovators across disciplines to collaborate and revolutionize the future of conservation. We have worked across more than 70 countries, with a presence in Washington DC, Seattle, WA, and Lima, Peru. We are an optimistic, passionate, entrepreneurial, fun, and mission-oriented team working to radically improve the way we find and support solutions for conservation's most wicked challenges.
WHO YOU ARE
Are you great with people and love cultivating deep relationships?
Are you deeply curious and seek truth?
Do you believe failure is only failure if you do not learn?
Do you love to automate and integrate processes, using best practices and frontier technology and tools, to improve performance and efficiency at scale, empowering a whole team with support?
Are you obsessed with building strong foundations for programs through operational excellence and a keen eye for opportunities to improve processes?
Do you worry about whether metrics are really measuring what we want to measure, always searching for a better way to ensure we know if our work has impact?
Do you love watching a well-oiled machine produce tremendous results?
Are you strategic, forward thinking, creative, innovative, and team oriented?
Do you disdain orthodoxy for the sake of orthodoxy?
If yes, read on…
THE POSITION
This role thrusts you into the middle of one of the world's most innovative tech-for-good companies driven by a bold mission to end the sixth mass extinction. You will be a key partner to the Co-Founders, and work alongside future leadership hires of a Chief Innovation Officer and a Chief Commercial Officer. You will help drive the core operations of the organization necessary for its proper functioning. Specifically, this position would oversee finance, HR (including recruitment and compensation), staff performance, DEI, planning of board & organizational meetings, management of CXL's properties and equipment, field operations, insurance & risk, and our strategic engagement functions including media/communications, partnerships, and institutional advancement.
You will serve on and collaborate as part of the executive team to develop and meet company goals and plans while supplying expertise and guidance on projects and systems. You will also oversee the heads of all departments to carry out the organization's goals and objectives.
This position will report to the CEO. This position is based in Washington, DC. It is expected to be a full-time position. We will consider other options for exceptional candidates.
We welcome applications from individuals who are excited to grow our unique conservation efforts that seek to leverage innovation, technology, entrepreneurship, and the talents of a broad community of innovators for conservation impact. We want people who seek the truth because, sometimes, traditional conservation is blind to it.
DUTIES AND RESPONSIBILITIES
Strategic Operations
Oversee the daily operations/workflow of the organization
Lead the execution of our organizational strategy established with the executive team
Own annual budget development process and oversee monthly financial reporting in partnership with the Director of Finance
Develop and track KPIs, metrics, and the impact performance of individuals and the organization on a monthly basis
Anticipate future risks to the organization and develop mitigation plans
Coordinate the development and implementation of strategic and tactical plans with the others on the leadership team.
Identify, recommend, and implement new processes and technologies to improve and streamline organizational processes and use of resources and materials
Build the infrastructure for the future of the organization and continue professionalization efforts.
Ensure that departmental decisions and project plans such as those for staffing, development, organization, material efficiency, hardware acquisitions, and facilities are in line with the organization's business plan and vision
Develop and implement strategies, procedures, and business plans needed to enhance sustainable organizational growth
CEO Leadership Support
Undertake special projects as they arise – including determination of equity, bonus, and other incentive structures
Organize and prioritize critical issues and required information for the leadership team to facilitate efficient decision making
Strategically integrate finance, burn rates, and development with programmatic goals, as well as support the strategy process every year.
Collaborate with the executive team to determine and prioritize business strategies
Advise the Co-Founders on all operational issues.
Strategic Planning
Manage the annual strategic planning process
Present quarterly performance reports and metrics on the operations of the organization.
Board Support
Be the primary liaison for the Board
Support the Board as necessary
Develop and plan annual retreats and Board meetings
Maintain Board documents
Legal, Finance, and Risk
Oversee and work with the Finance Director on the maintenance of CXL's financial systems, including the creation of weekly updates, quarterly reports, board reports, and grant reporting, preparation of taxes, and maintenance of financial accounts.
In support of the acting General Counsel, help coordinate CXL's legal needs and relationships, including on intellectual property, commercial property, contract law, commercial law, securities laws, and HR.
Understand CXL's material risks, and maintain appropriate insurance to cover them.
Maintain CXL's legal status, good standing, employer status, and registration across 6 states and 2 countries (and growing).
Development, Reporting and Impact
Working with the head of Institutional Advancement, task the teams on grant reporting and measurement of impact.
Oversee and coordinate the development efforts of the organization, working with the rest of the leadership team, including with foundations, corporations, contracts, and high net worth individuals.
HR and Compensation Duties
Oversee recruitment, interviewing, hiring, onboarding, and training staff across the organization.
Oversee constructive and timely performance evaluation process.
Oversee the discipline and termination of employees in accordance with company policy.
Develop and maintain company policies, including talent management pursuant to the Netflix model.
Buildings and Equipment
Oversee the negotiation of CXL buildings and properties, including negotiations of leases, engagement with property managers, and furniture.
Manage CXL's laboratory and other equipment, supplies and reagents, and adherence to appropriate policies, including safety.
Information Technology
Oversee the security of CXL data, intellectual property, and information.
Maintain effective policies around CXL IT systems, including computers, communications, field equipment.
Field Programs
Build the infrastructure for our global programs, including physical presence, finance, risk mitigation, health and security of CXL personnel, including those based abroad and those traveling internationally, including to potentially remote and/or dangerous locations, and adherence to US, and foreign laws and regulations, including registration in foreign countries.
QUALIFICATIONS
Required:
Passion: Passionate about building a conservation & climate technology company with outsized real-world impact, including leveraging both public and private approaches to achieving impact.
Exceptional communication, written, interpersonal, and strategic skills.
Education: Bachelor's degree, demonstrated knowledge of conservation, science, technology, and innovation.
Experience: 7+ years in a business or executive management role focused on operations for a complex organization.
Preferred:
Education: Master's degree in a related field (operations, finance, MBA, etc.)
Management Experience: Demonstrated exceptional management experience with a complex, fast-moving organization.
Technical Experience with conservation & climate change, science & technology, and innovation.
International Experience: Experience in working across multiple jurisdictions, and internationally, including with developing, managing, and reporting on budgets across multiple jurisdictions, including across multiple countries.
Familiarity with USG (particularly USAID and Department of State) procurement rules and regulations.
Experience in a hybrid organization (both for-profit and nonprofit).
Spanish language skills welcome.
SALARY RANGE & BENEFITS
The annual salary range is $145K-175K, depending on experience and qualifications. Health, dental, vision insurance, and a 401K match is provided. We do not track vacation or sick days subject to a specific limit. CXL is closed the weekdays between Christmas and New Year's Day, plus all federal holidays. CXL is also committed to learning opportunities for its team by supporting professional development. This position will involve both regular domestic and international travel at least quarterly.
ABOUT CONSERVATION X LABS
Conservation X Labs applies technology, entrepreneurship, and open innovation to source, develop, and scale critical solutions to the underlying drivers of human-induced extinction, whether in conservation or other fields. Conservation X Labs takes an approach to conservation that is technology- and innovation-focused, market- and scale-driven, and interdisciplinary. We believe this approach – one that addresses the underlying drivers of extinction rather than its symptoms, and one that takes a revolutionary over evolutionary approach – is the future of conservation, what we call Conservation 3.0. We source, develop, and scale new solutions through open innovation, directed engineering and technology development, product acceleration, and building the diverse community of solvers that will transform the field. Conservation X Labs operates as both a 501c3 non- profit organization and related a B-corporation.
Through our programs, CXL has supported over 121 innovative conservation technology solutions, from 67 countries, on 6 continents, funded them to the tune of 7.5M since 2017, and helped them raise $275,563,951 in additional investment.
We are seeking to build an organization of problem solvers, who are personable and highly motivated, hungry and enthusiastic, and are passionate about conservation and our mission. We want people who want to disrupt conservation in order to radically improve it. We are looking for those who have dared mighty things by trying a path that others have not chosen. We are looking for those who have failed but have learned from failure and risk, and whose faces are marred by dust, sweat, and blood. We are looking for those who like to experiment, to make things, to hack things, to test things, and to break things (particularly dogmatic approaches to conservation or technology). Finally, we are looking for kind, hardworking people who will enthusiastically devote their intellectual and creative energy to advance our mission, enjoy working on a team, are deeply entrepreneurial and self-motivated, and are driven by their passion.
CXL is committed to creating and cultivating a diverse workforce and inclusive environment where every employee and contractor has the right to work in surroundings that are free from all forms of unlawful or intentional discrimination. It is our policy to hire, promote, transfer, terminate, and make all employment related decisions without regard to race, creed, ethnicity, religion, national origin, sex, gender, or sexual orientation.
To learn more about our programs and mission, please visit our website: www.conservationxlabs.com.
APPLICATION INSTRUCTIONS
Please send a resume and a cover letter that explains why you fit what we are looking for to daremightythings@conservationxlabs.org with "Chief Operating Officer – [Your Last Name]" in the Subject Line of the email. Relevant examples from your work history are very welcome.
Applications will be considered on a rolling basis until Midnight EST, November 13th, 2022.
Start date is expected January 9th, 2023, but flexible.