Attorney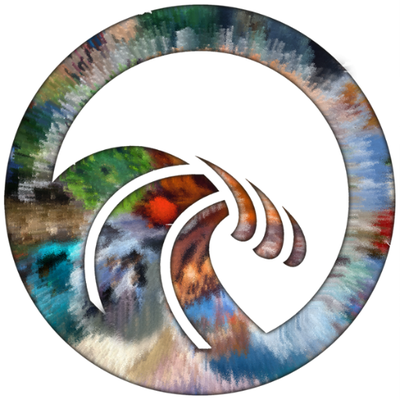 California Coastal Commission
Full-time
San Francisco, CA, USA
7,737 – 11,173 USD per year
Posted on Tuesday, September 12, 2023
Job Description and Duties
The Enforcement Unit of the California Coastal Commission is seeking talented, skilled and knowledgeable attorneys to work in the Headquarters Enforcement Unit on cases brought to enforce the Coastal Act and protect coastal resources up and down the State.
The Headquarters Enforcement Counsel are enforcement staff assigned to work in the Headquarters Unit as a member of the Statewide Enforcement Program, which is within the Coastal Commission's Legal Division.  The primary responsibilities of a Headquarters Enforcement Counsel are to obtain compliance with the Coastal Act in complex cases where the alleged violator has not resolved the matter with District enforcement staff or in situations where resolution involves an action that must be taken by the Commission. They also support the Office of the Attorney General in litigation of enforcement cases.  A Headquarters Enforcement Counsel may also be responsible for processing enforcement cases from the outset and attempting to obtain compliance without use of formal administrative orders or litigation.   Headquarters Enforcement Counsel work under the direction of the Chief of Enforcement Supervising Counsel, Enforcement Counsel Team Leader and the Deputy Chief of Enforcement and perform case research and analysis at the direction of the Chief of Enforcement Supervisory Counsel.  The Counsel must work closely with Commission staff attorneys in the Commission's Counsel's office and with the Commission's planning and technical staff.
The Headquarters Enforcement Counsel is responsible for obtaining compliance with the Coastal Act via investigating and bringing cases to hearing before the Commission, drafting and negotiating settlement documents, preparing and presenting proposed settlements or other Orders to the Commission in public hearings, monitoring compliance with Orders issued by the Commission, assisting in litigation support, and other policy and enforcement tasks.  The Headquarters Enforcement Counsel also assists in preparing monthly enforcement reports to the Commission.
The Headquarters Enforcement Counsel is also responsible for identifying and analyzing potential environmental justice impacts in projects, and drafting environmental justice, diversity and inclusion provisions in Staff Reports, settlements, or other documents, consistent with the Commission's Environmental Justice Policy, as well as conducting tribal coordination and consultation for relevant projects, including communicating with and gathering information from tribes, assessing impacts to cultural and tribal resources and drafting findings in Staff Reports, settlements, or other documents, consistent with the Commission's Tribal Consultation Policy.
This is a 12 month limited-term full time position with the possibility of becoming permanent.
Working Conditions
Employee will be required to sit for long periods of time remotely or under artificial lighting, in an open-space, climate-controlled, typical "Monday through Friday" office environment in San Francisco, CA, or as provided in the provisions of the Commission's Telework Policy; drive or be a passenger in a State vehicle; and travel to attend meetings or do site visits.
Minimum Requirements
You will find the Minimum Requirements in the Class Specification.
Additional Documents
Position Details
Job Code #:
JC-383534
Position #(s):
348-101-5778-XXX
Working Title:
Attorney
Classification:
ATTORNEY
$7,737.00 - $9,730.00 A
$8,708.00 - $11,173.00 B
# of Positions:
3
Work Location:
San Francisco County
Job Type:
12 Month Limited Term - Full Time
Department Information
The California Coastal Commission is a small state agency responsible for protecting and enhancing California's coast and ocean resources. It does so through careful planning and regulation of environmentally-sustainable development, rigorous use of science, strong public participation, education, and effective intergovernmental coordination.
The California Coastal Commission values diversity at all levels of the organization and is committed to fostering an environment in which employees from a variety of backgrounds, cultures, and personal experiences are welcomed and can thrive. We believe the diversity of our employees and their unique ideas inspire innovative solutions to further our mission of protecting and enhancing California's coast and ocean for present and future generations.
We have district offices in Arcata, San Francisco (headquarters), Santa Cruz, Ventura, Long Beach, San Diego and a small legislative office in Sacramento.
Department Website: https://www.coastal.ca.gov
Applicants requiring reasonable accommodations for the hiring interview process must request the necessary accommodations if scheduled for a hiring interview. The request should be made at the time of contact to schedule the interview. Questions regarding reasonable accommodations may be directed to the EEO contact listed on this job posting.Application Instructions Completed applications and all required documents must be received or postmarked by the Final Filing Date in order to be considered. Dates printed on Mobile Bar Codes, such as the Quick Response (QR) Codes available at the USPS, are not considered Postmark dates for the purpose of determining timely filing of an application.Final Filing Date: 10/1/2023Who May ApplyIndividuals who are currently in the classification, eligible for lateral transfer, eligible for reinstatement, have list eligibility, are in the process of obtaining list eligibility, or have SROA and/or Surplus eligibility (please attach your letter, if available). SROA and Surplus candidates are given priority; therefore, individuals with other eligibility may be considered in the event no SROA or Surplus candidates apply.
Applications will be screened and only the most qualified applicants will be selected to move forward in the selection process. Applicants must meet the Minimum Qualifications stated in the Classification Specification(s).How To ApplyComplete Application Packages (including your Examination/Employment Application (STD 678) and applicable or required documents) must be submitted to apply for this Job Posting. Application Packages may be submitted electronically through your CalCareer Account at www.CalCareers.ca.gov. When submitting your application in hard copy, a completed copy of the Application Package listing must be included. If you choose to not apply electronically, a hard copy application package may be submitted through an alternative method listed below:Address for Mailing Application PackagesYou may submit your application and any applicable or required documents to:CA Coastal CommissionAttn: Human Resources455 Market St. Suite 300San Francisco, CA 94105Address for Drop-Off Application PackagesYou may drop off your application and any applicable or required documents at:CA Coastal CommissionHuman Resources455 Market St. Suite 300San Francisco, CA 9410508:00 AM - 05:00 PMRequired Application Package DocumentsThe following items are required to be submitted with your application. Applicants who do not submit the required items timely may not be considered for this job:Current version of the State Examination/Employment Application STD Form 678 (when not applying electronically), or the Electronic State Employment Application through your Applicant Account at www.CalCareers.ca.gov. All Experience and Education relating to the Minimum Qualifications listed on the Classification Specification should be included to demonstrate how you meet the Minimum Qualifications for the position. Resume is optional. It may be included, but is not required. Other - Cover letter. Other - Brief writing sample (5 pages or less).
Desirable Qualifications
In addition to evaluating each candidate's relative ability, as demonstrated by quality and breadth of experience, the following factors will provide the basis for competitively evaluating each candidate:
In order to qualify for this position, the applicant must have a JD from an accredited law school, current California Bar admission in good standing and be on the California HR attorney classification list.  The position requires specific knowledge of the policies, requirements, and enforcement provisions of the Coastal Act of 1976 and its implementing regulations; the Commission's permit processing procedures; the procedures for adoption of cease and desist orders, restoration orders, and administrative penalty actions; litigation processes, and legal concepts.  The position also requires knowledge of the functions and relationships of federal, state, county and city governments, as well as regional councils of government and special districts.
The incumbent must have the ability to work both independently and as part of a team, to interact with alleged violators in a manner that promotes cooperation and dispute resolution, and to organize and effectively manage a high workload.  The incumbent must possess excellent written and oral communication skills and a commitment to excellence. The position often calls for innovative case resolution for which a creative and strategic mind is desirable.  The incumbent must also effectively follow office procedures and internal management policies.
Benefits
Benefit information can be found on the CalHR website and the CalPERS website.
Contact Information
The Hiring Unit Contact is available to answer questions regarding the position or application process.
Department Website: https://www.coastal.ca.gov
Hiring Unit Contact: Aaron McLendon (562) 590-5071 Aaron.McLendon@coastal.ca.gov
EEO Contact: Melanie Wong (415) 904-5433 melanie.wong@coastal.ca.govPlease direct requests for Reasonable Accommodations to the interview scheduler at the time the interview is being scheduled. You may direct any additional questions regarding Reasonable Accommodations or Equal Employment Opportunity for this position(s) to the Department's EEO Office.
California Relay Service: 1-800-735-2929 (TTY), 1-800-735-2922 (Voice) TTY is a Telecommunications Device for the Deaf, and is reachable only from phones equipped with a TTY Device.
Equal Opportunity Employer
The State of California is an equal opportunity employer to all, regardless of age, ancestry, color, disability (mental and physical), exercising the right to family care and medical leave, gender, gender expression, gender identity, genetic information, marital status, medical condition, military or veteran status, national origin, political affiliation, race, religious creed, sex (includes pregnancy, childbirth, breastfeeding and related medical conditions), and sexual orientation.
It is an objective of the State of California to achieve a drug-free work place. Any applicant for state employment will be expected to behave in accordance with this objective because the use of illegal drugs is inconsistent with the law of the State, the rules governing Civil Service, and the special trust placed in public servants.
California Coastal Commission is an equal opportunity employer.