National Account Manager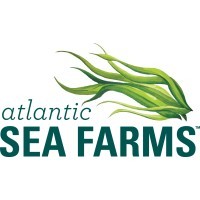 Atlantic Sea Farms
Sales & Business Development
Biddeford, ME, USA
Posted on Friday, September 15, 2023
National Accounts Manager
Summary
The National Accounts Manager is responsible for leading the execution of sales and business development in conventional and club supermarket chains. This position is integral in helping achieve profitable revenue growth, amplifying our mission, and building the market for climate superhero seaweed grown regeneratively by Maine fishermen. This person will be the face of Atlantic Sea Farms' (ASF) conventional and club supermarket growth and will be expected to take advantage of our first mover opportunity in the retail market as well as create and meet/exceed ambitious sales targets. The successful candidate will be responsible for building customer relationships, aligning ASF's strategies with our customers' strategies and executing company objectives. The objectives for this role that will help ASF accomplish our social and environmental mission include: managing their category review process, driving effective sales and promotional planning, forecasting, working across ASF teams to ensure efficiency and goal alignment, effective communication, converting consumer and customer insights into actionable recommendations, measuring and reporting business results, and managing our robust network of brokers. This position reports to the Sales Director and works closely with the CEO and the rest of the sales team to build a sustainable, successful, and impactful company. This is a position that can help truly make a difference in creating a more equitable, sustainable food system that can help fishing communities effectively adapt to climate change while also mitigating some of its effects. This person's work will directly impact being able to help get more fishermen farming kelp as the wild fisheries that they rely on become more volatile.
Job Responsibilities:
Works with finance and operations teams to determine optimal path to market (i.e. direct/distributor) as well as any required supporting resources (i.e. data/broker/consultant/administrative)
Effectively manages and collaborates with robust broker network to achieve, and surpass sales goals
Builds and maintains strong relationships with key accounts in conventional and club supermarket channels
Manages category reviews, promotional planning and channel forecasting.
Manages accounts once established to ensure that objectives are achieved.
Provides updates and recommends and implements corrective action as needed
understands consumer and customer insights that can develop our "go to market" business development plans
Proactively identifies whitespace opportunities as an input into the business development process
Supports Sales Director in developing an annual business plan
Communicates across teams and to management about sales initiatives and project metrics as well as analyzes performance metrics to grow sales and profitability on an on-going basis
Works with marketing team to develop and determine effective, efficient in-store and account supporting marketing efforts
Qualifications:
Minimum of 2 years experience in a CPG food environment
Bachelor's degree or equivalent
Experience in broker management
Strong analytical skills and can effectively leverage data, insights, and analytics to inform strategies and recommendations
Excellent written communication
Effective organizational skills and the ability to succeed in a small, high-growth and entrepreneurial environment.
Cross-functional team player
Engaging, energetic, positive, and passionate about our mission to create a market for the most climate-friendly food on the planet
Demonstrated ability to work as a team member
Attention to detail and ability to adapt to change
Job-type:
In person in Biddeford, Maine preferred, but remote for the right candidate considered
Full-time
Occasional travel required (20%)
Salary:
$60,000-$65,000 base salary plus commission and performance-based bonus
Eligible to participate in all Atlantic Sea Farms benefits plans including health, dental, vision, short term disability, and life
Two weeks of PTO annually and ten company holidays
Ocean Approved, Inc. is an equal opportunity employer. All qualified applicants will receive consideration for employment without regard to race, color, religion, gender, gender identity or expression, sexual orientation, national origin, genetics, disability, age, or veteran status.