Marine Biologist (Pelagics) - Greater New Orleans Area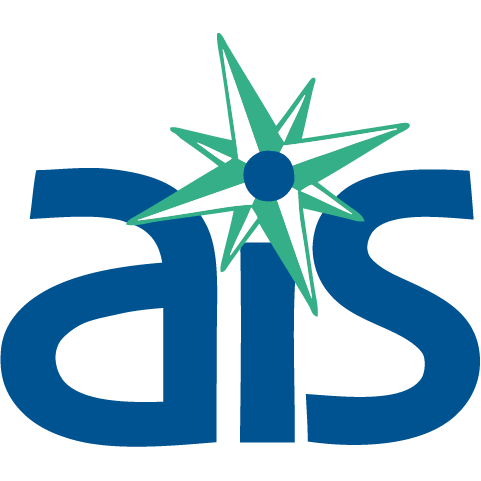 A.I.S. Inc.
Dulac, LA, USA
Posted on Friday, November 3, 2023
Interested in Fishery Sustainability, Management and Hands on Marine Biology Work? Become a Marine Biologist!!
A.I.S., Inc. (AIS) is a national scientific services firm supporting maritime activities requiring certification of compliance with environmental regulations as well as collecting data for use by Federal, State, Municipal, and other government agencies along the US coastline. AIS is recruiting Marine Biologist to work at sea collecting and recording data and biological samples for the National Marine Fisheries Service (NMFS) Southeast Fisheries Science Center (SEFCS) aboard commercial fishing vessels.
The primary goals of NOAA's Pelagic Observer Programs are to provide quantitative biological, vessel, and gear-selectivity information for longline fishermen fishing pelagic species such as tuna, swordfish, billfish, and sharks. Observers deploy on commercial longline vessels operating in the Gulf of Mexico, Atlantic, Trinidad, Newfoundland, and Puerto Rico. If you ever wanted to make a difference, this is how.
Commercial fishing dates back hundreds of years. Today commercial fishing continues to be possible due to cooperation between the fishing industry and fisheries scientists like yourself. To facilitate cooperation, fisheries observers collect data pertaining to fishing programs, economics, catch data, and fishing efficiency. Collected data is used to document stock information which is then used to protect the environment and preserve future generations of fish/fishermen. Commit to the journey!
Click to Learn More about Becoming a Fisheries Observer
Biologists' record detailed information on the gear and fishing activity of the vessels while collecting biological samples. Biologists work on deck on vessels ranging from 30' to 90' on trips roughly ranging from 1 to 30 days collecting data on fish catch and bycatch, and incidental takes such as marine mammals, seabirds, and marine turtles. Biologists are deployed from ports throughout the Gulf of Mexico, Atlantic states, and internationally.
Training occurs in Galveston TX over a 2-week period and includes instructions on sampling protocols, shark tagging, gear, fisheries, fish identification, marine mammal/sea turtle identification, as well as safety.
This is a challenging job and candidates must be mentally prepared to be away from home for multiple days, and must be physically able to handle heavy lifting, working odd hours, and long days in rough seas. Observing provides an excellent career in marine biology, as observers are widely recognized as being excellent field biologists. A broad range of advancement opportunities are available to those who demonstrate appropriate capabilities. Those opportunities include, but are not limited to, project management, field supervisors, and fieldwork in other programs.
Compensation: Biologists will be paid an hourly rate and total compensation will vary depending on employee's availability and fishing effort AIS benefits package includes health and dental insurance, vacation, sick and holiday benefits.
Potential additional compensation consists of performance incentives, service awards, fitness center reimbursement, and referral bonus.
Travel is reimbursed in accordance with federal travel guidelines at an hourly rate along with compensation for miles accrued on a personal vehicle as well as per diem at the specified Government rate.
Minimum Qualifications:
A bachelor's degree from an accredited college or university with a major in one of the natural sciences and a minimum of 30 semester hours or equivalent in the biological sciences

At least one undergraduate course in math or statistics.

All relevant course work must have been performed at a level acceptable for credit at the candidate's academic institution.

Experience with data entry on computers.

Observer candidates must be U.S. citizens, or be legally authorized to work in the U.S.

Candidates must be physically able, as determined by a licensed physician's certification to perform observer duties.

Your own transportation is required.
Preferred Qualifications:
At-sea experience

Coursework with dichotomous keys
Homeport:
Applicants must be currently living, or be willing to live within 50 miles of, Dulac, LA
Contact:
If you would like to apply for one of these exciting new openings, please click the following link http://aisobservers.com/careers/ to submit the following information.
Resume

Cover Letter detailing sea and fish experience.

3 to 5 professional and/or academic references (must include email address and phone number)

Unofficial copies of your college transcripts with conferred date.
An Equal Opportunity Employer
It is the policy of A.I.S. to recruit, hire, train, promote, transfer and compensate our employees and provide all other conditions of employment including Company sponsored events without regard to race, color, creed, religion, national origin, age, sex, gender identity, genetic information, marital status, lawful alien status, sexual orientation, physical or mental disability, citizenship status, veteran status or any other status protected by applicable law.
Must be able to work in the U.S. • VEVRAA Federal Contractor • Request Priority Protected Veteran Referrals • Equal Opportunity Employer