Marine Biologist - Alaska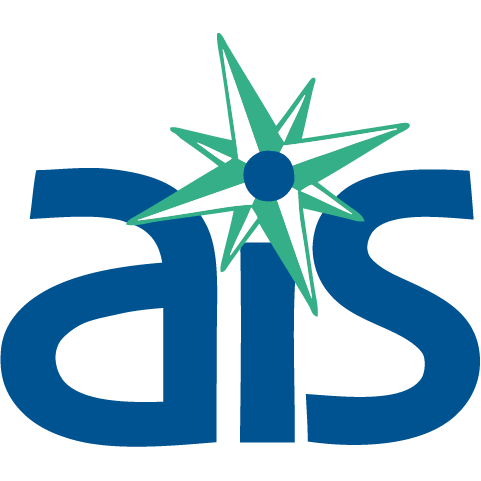 A.I.S. Inc.
Alaska, USA
Posted on Saturday, September 16, 2023
Interested in Fishery Sustainability, Management, and Hands on Marine Biology Work? Become a Marine Biologist!!
A.I.S., Inc. (AIS) is a diversified, national provider of marine science services. We support maritime activities along the US coastline that require certification of compliance with environmental regulations, and collect biological data for use by Federal, State, Municipal, and other government agencies. AIS is recruiting biologists to work at sea aboard commercial fishing vessels as Marine Biologists, collect biological samples, and record data for the National Marine Fisheries Service (NMFS), Alaska Fisheries Science Center (AFSC), Fisheries Monitoring and Analysis Division (FMA).
Primary Function:
The primary goals of the government's North Pacific Observer Program are to provide quantitative biological, vessel, and gear-selectivity information for the groundfish and halibut fisheries in Alaska. Marine Biologist deploy on commercial fishing vessels operating in the Gulf of Alaska, Bering Sea, and Aleutian Islands or at processing plants. If you ever wanted to make a difference, this is how.
Commercial fishing dates back hundreds of years. Today, commercial fishing is possible due to cooperation between the fishing industry and fisheries scientists like you. Marine Biologists provide data that allow NMFS to conduct in-season management of fisheries, stock assessments, and ecosystem studies. This regional, scientific monitoring supports ten national standards of sustainability required by the Magnuson-Stevens Fishery Conservation and Management Act, which helps preserve future generations of fish and fishing communities. Commit to the journey!
Click to Learn More about Becoming a Fisheries Observer
Duties/Responsibilities:
Biologists take trips typically lasting from two to ten days on vessels ranging from 40 feet to 125 feet long. Biologists log detailed information on the gear and fishing activities of the vessel. They set up a station on deck to collect catch and bycatch data as well as document interactions with marine mammals and seabirds. After attending a three-week (in person) paid training in Seattle, WA , biologists are deployed from ports throughout Alaska. Gear types include benthic and pelagic trawl, hook and line, and pot.
Training includes instructions on sampling protocols, gear types, fisheries, fish identification, marine mammal/seabird/crab identification, and safety.
Observing is an excellent career in marine biology, as Biologists are widely recognized as strong, capable field biologists. However, this is a challenging job. Candidates must be mentally prepared to be away from home for three months, and physically able to handle heavy lifting, working odd hours, and long days in rough seas. For those who thrive as an biologist, a broad range of advancement opportunities with AIS are available. The opportunities include, but are not limited to, project management, field supervision, and cross-training for field work in other programs.
Compensation: Biologists will be paid an hourly rate; total compensation will range from $5,100 to $8,100 a month, depending on employee's availability and fishing effort. The AIS benefits package includes health, vision, and dental insurance, vacation, sick, and holiday pay.
AIS offers additional compensation opportunities, which may include data quality/performance incentives, service awards, fitness center reimbursement, and a referral bonus.
Minimum Qualifications:
A bachelor's degree from an accredited college or university with a major in one of the natural sciences and a minimum of 30 semester hours or equivalent in the biological sciences.

At least one course that required extensive use of dichotomous keys.

At least five semester hours in math, including one statistics course.

All relevant course work must have been performed at a level acceptable for credit at the candidate's academic institution.

Experience with data entry on computers.

Candidates must be U.S. citizens.

Candidates must be physically able, as determined by a licensed physician's certification to perform biologist duties
Preferred Qualifications:
At-Sea and/or another field experience

Experience working in remote locations.

Flexible schedule

Independent worker with good time-management skills
Travel:
Marine Biologists will travel from Seattle to a port in Alaska for 90 days a time and are likely to remain there for the duration of their deployment. At the end of their deployment, they will fly back to Seattle for debriefing before returning home for up to 45 days. After 45 days at home the biologists are deployed to Alaska for another 90 days. Biologists may travel within Alaska when fishing seasons change, if they are needed to cover vessels in a different port.
Homeports:
Applicants must be willing and able to travel to Seattle for training prior to deployment to Alaska. Must be willing to live in Alaska for up to 90 days a time before returning home.
Contact:
If you would like to apply for this exciting new opening, please click the following link http://aisobservers.com/careers/ to submit the required information:
Resume

Cover letter

At least 5 professional references (name, email address and phone number)

Unofficial copies of your college transcripts.
An Equal Opportunity Employer
It is the policy of A.I.S. to recruit, hire, train, promote, transfer and compensate our employees and provide all other conditions of employment including Company sponsored events without regard to race, color, creed, religion, national origin, age, sex, gender identity, genetic information, marital status, lawful alien status, sexual orientation, physical or mental disability, citizenship status, veteran status or any other status protected by applicable law.
Must be able to work in the U.S. • VEVRAA Federal Contractor • Request Priority Protected
Veteran Referrals • Equal Opportunity Employer