Biological Science Technician (Fish).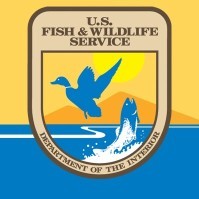 US Fish and Wildlife Service
whiteriver, az, usa
Posted on Tuesday, November 21, 2023
Duties
As a Biological Science Technician (Fish) your duties will include, but are not limited to, the following:
Assists in planning and carrying out hatchery data collection on hatchery populations to study health and propagation methods. Projects planned at this grade level have considerable complexity and often require multiple timelines, coordination with biologists to resolve complex issues related to fish propagation, or long-range projects that span over multiple spawning seasons. Fish hatchery operations and studies on efficiency may cover breeding, rearing, and/or growing fish in tanks or raceways, caring for fertilized eggs in trays, observing fish behavior in response to feeding, cleaning, and husbandry operations, determining feed regiments, treating fish disease, collecting and recording data (hard copy and digital), operating specialized aquaculture equipment such as gates, pumps, valves, filters, alarms, and other support systems to maintain fish health. Reviews data and prepares reports for biologists to analyze and formulate solutions for complex fish health issues in a hatchery environment.
Assists hatchery crew in providing daily care to fish in an aquaculture facility. Performs assignments and general maintenance required for general fish hatchery upkeep and maintenance including simple hand tools or power equipment, landscaping tools (grass mowers, shrub trimmers, etc.), and other tools for minor repairs on hatchery equipment.
Assists in planning and carrying out multifaceted fish and/or wildlife studies, field investigations and surveys by contributing ideas, determining research methods, establishing practical procedures for accomplishing and reporting the work, and determining other needs, such as costs, equipment and personnel. Independently monitors, plans, and implements activities related to conservation, management, and/or control of fish/wildlife.
Captures, applies visual and radio tags, and gathers biological, physiological and spatial data on fish/wildlife.
Assists in planning and carrying out biological management actions designed to address needs of species and/or habitats. At this level, under the guidance of biologist or manager, the incumbent may independently implement and lead surveys and field studies.
Assists in planning multifaceted habitat studies, assessments and monitoring by contributing ideas, determining research methods, establishing practical procedures for accomplishing and reporting the work, and determining other needs, such as costs, equipment and personnel.
Uses specialized techniques and methods to collect biological and physical environment data from field and/or facility investigations and reports findings to determine actual and potential impact on fish, wildlife, or plant resources from aquaculture, research, restoration projects or habitat improvement projects.
Collects biological samples ensuring correct documentation, reporting, storage, transport and delivery of samples taken.
Assists biologists in studying and preparing reports on effects to ecosystems from development proposals of local, state, and Federal government organizations.


Promotion Potential: This position involves a multi-grade career ladder. The major duties listed represent the full performance level of GS-07. At lower grade levels, you will perform assignments of a more limited scope and with less independence. You will progressively acquire the background necessary to perform at the full performance level of GS-07. Promotion is at the discretion of the supervisor and is contingent upon satisfactory performance, availability of higher level work, and availability of funds. The selectee may be promoted without further competition when all regulatory, qualification, and performance requirements are met. Selection at a lower grade level does not guarantee promotion to the full performance level.
Requirements


Conditions of Employment
Must be a U.S. Citizen or National.
Resume (See "Required Documents"). Failure to provide ALL required information on your resume will result in loss of consideration due to an incomplete application package. It is your responsibility to ensure all information is provided on resume.
Eligibility and Supporting documents - You will ONLY be considered for the eligibilities that you select "yes" to AND submit the required supporting documentation, as listed in the Required Documents section.
Suitability for employment, as determined by background investigation
Driver's License: Selectees will be required to possess and maintain a valid State driver's license at all times during their tenure.
Uniform: Official U.S. Fish and Wildlife Service uniform will be required.
Probationary Period: Selectees may be required to successfully complete a probationary period.
Individuals assigned male at birth after 12-31-59 must be registered for Selective Service. To verify registration visit SSS.gov.


Qualifications


Only experience and education obtained by 11/20/2023 will be considered.
In order to qualify for this position you must possess the Minimum Qualification.


Minimum Qualification [GS-5]
One year of specialized experience comparable in scope and responsibility equivalent to grade GS-4 in the Federal service. Experience includes care and feeding of all life stages of fish or freshwater mussels and collection and management of biological data. OR
Have completed a full 4-year course of study leading to a bachelor's degree with at least 24 semester hours (36 quarter hours) in any combination of scientific or technical courses such as biology, chemistry, statistics, entomology, animal husbandry, botany, physics, agriculture, or mathematics. At least 6 semester hours (9 quarter hours) of courses must be directly related to mammal subjects, such as mammalogy, wildlife ecology, etc. NOTE: To qualify under this option, you must submit transcripts (official or unofficial) to verify your education. OR
A combination of education and experience as described in 1 and 2 above which together equals 100% of the requirement


Minimum Qualification [GS-6]
One year of specialized experience comparable in scope and responsibility equivalent to grade GS-5 in the Federal service. Experience may include assisting with the following tasks: 1) monitoring fish health and applying therapeutics as recommended, 2) maintaining fish culture and water quality records, 3) maintaining and improving equipment, 4) rearing, distribution and maintenance of eggs, fry, adults, and broodstock, 5) collect, process and inventory eggs, and 6) assisting with routine health assessments including: necropsies of morbid fish, collecting ovarian fluid samples, external examination of fish for parasites and collecting blood samples. NOTE: Your resume must contain sufficient information in these areas to be found qualified. OR
Have successfully completed (1) full year of graduate level education (18 semester/27 quarter hours or the school's equivalent) in an accredited college or university of that included courses directly related to the occupation, such as fishery biology, ichthyology, limnology, aquaculture. (NOTE: Transcripts are required). OR
A combination of education and experience as described in 1 and 2 above which together equals 100% of the requirement


Experience refers to paid and unpaid experience, including volunteer work done through National Service programs (e.g., Peace Corps, AmeriCorps) and other organizations (e.g., professional; philanthropic; religious; spiritual; community, student, social). Volunteer work helps build critical competencies, knowledge, and skills and can provide valuable training and experience that translates directly to paid employment. You will receive credit for all qualifying experience, including volunteer experience.
Education
PROOF OF EDUCATION: All applicants who are using education or a combination of education and experience to qualify must submit copies of official or unofficial transcripts which include grades, credit hours earned, major(s), grade point average or class ranking, institution name, and student name.
If any required coursework is not easily recognizable on transcripts, or if you believe a portion of a particular course can be credited toward meeting an educational requirement, you must also provide a memorandum on letterhead from the institution's registrar, dean, or other appropriate official stating the percentage of the course that should be considered to meet the requirement and the equivalent number of units. Unofficial transcripts are acceptable; however, if you are selected for the position, you will be required to produce the original official transcripts.
PASS/FAIL COURSES:
If more than 10 percent of your undergraduate course work (credit hours) were taken on a pass/fail basis, your claim of superior academic achievement must be based upon class standing or membership in an honor society.
GRADUATE EDUCATION:
One academic year of graduate education is considered to be the number of credits hours your graduate school has determined to represent one academic year of full-time study. Such study may have been performed on a full-time or part-time basis. If you cannot obtain your graduate school's definition of one year of graduate study, 18 semester hours (or 27 quarter hours) should be considered as satisfying the requirement for one year of full-time graduate study.
FOREIGN EDUCATION:
If you are using education completed in foreign colleges or universities to meet the qualification requirements, you must show the education credentials have been evaluated by a private organization that specializes in interpretation of foreign education. For further information, visit:
Additional information
Pcs Information


No PCS entitlements authorized


Telework


This position is not suitable for telework.


Additional Vacancies:
One or more positions may be filled from applications received under this announcement in the advertised office or other U.S. Fish & Wildlife Service offices in the local commuting area.
Career Transition Assistance Plan (CTAP) or Interagency Career Transition Assistance Plan (ICTAP):
Department of Interior (DOI) Career Transition Assistance Plan (CTAP) procedures apply in filling this vacancy. CTAP/ICTAP provides placement assistance to permanent Federal employees who are surplus, displaced, or involuntarily separated. Applicants claiming CTAP/ICTAP eligibility must submit a copy of their most recent performance appraisal, proof of eligibility, and most current SF-50 noting position, grade level, and duty location with their application. To be considered under CTAP/ICTAP, applicants must be well-qualified (i.e., meet the minimum qualification requirements, including any selective placement factors; education, and experience requirements), score at least 85 on the assessment questionnaire, and be able to perform the duties of the position upon entry. For information on CTAP and ICTAP click
Reasonable Accommodation (RA) Requests
: If you believe you have a disability (i.e., physical or mental), covered by the Rehabilitation Act of 1973 as amended and Americans with Disabilities Act 1990 as amended, that would interfere with completing the USA Hire Competency Based Assessments, you will be granted the opportunity to request a RA in your online application. Requests for RA for the USA Hire Competency Based Assessments and appropriate supporting documentation for RA must be received prior to starting the USA Hire Competency Based Assessments. Decisions on requests for RA are made on a case-by-case basis. If you meet the minimum qualifications of the position, after notification of the adjudication of your request, you will receive an email invitation to complete the USA Hire Competency Based Assessments. You must complete all assessments within 48 hours of receiving the URL to access the USA Hire Competency Based Assessments, if you received the link after the close of the announcement. To determine if you need a RA, please review the Procedures for Requesting a Reasonable Accommodation for Online Assessments here:
A career with the U.S. government provides employees with a comprehensive benefits package. As a federal employee, you and your family will have access to a range of benefits that are designed to make your federal career very rewarding.


Eligibility for benefits depends on the type of position you hold and whether your position is full-time, part-time or intermittent. Contact the hiring agency for more information on the specific benefits offered.