Assistant Director - International Affairs.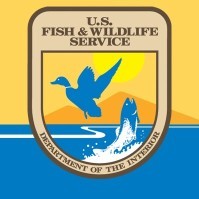 US Fish and Wildlife Service
United States
Posted on Tuesday, November 21, 2023
Duties
The Assistant Director- International Affairs (AD-IA) serves as a member of the FWS Directorate, the principal international affairs advisor to the FWS Director, and the FWS representative in all areas of international relations, including policies and programs, treaties, and foreign travel of FWS employees. The incumbent is responsible for overseeing coordination, formulation and implementation of all FWS international policy and programs, permitting, and international conservation grantmaking responsibilities under the Endangered Species Act (ESA), Lacey Act, Migratory Bird Treaty Act (MBTA), Marine Mammal Protection Act (MMPA), Wild Exotic Bird Conservation Act (WBCA), Bald and Golden Eagle Protection Acts, Multinational Species Conservation Funds, Foreign Assistance Act, and various treaties, conventions, and agreements, including the Convention on International Trade in Endangered Species of Wild Fauna and Flora (CITES), Convention on Nature Protection and Wildlife Preservation in the Western Hemisphere, Polar Bear Treaty, Protocol on Specially Protected Areas and Wildlife in the Wider Caribbean Region, and Convention on Wetlands of International Importance Especially as Waterfowl Habitats (Ramsar Convention).
The AD-IA also serves as a secretariat for treaties, conventions, and agreements under which FWS has delegated authorities and implementation responsibilities, the FWS representative to the International Union for the Conservation of Nature and Natural Resources (IUCN) and the FWS POC for foreign governments, the State Department, and international conservation organizations.
Requirements


Conditions of Employment
Must be a U.S. Citizen or National.
Resume (See "Required Documents"). Failure to provide ALL required information on your resume will result in loss of consideration due to an incomplete application package. It is your responsibility to ensure all information is provided on resume.
Eligibility and Supporting documents - You will ONLY be considered for the eligibilities that you select "yes" to AND submit the required supporting documentation, as listed in the Required Documents section.
Suitability for employment, as determined by background investigation.
Drug Testing Position: Selectees tentatively selected for this position will be required to submit to urinalysis to screen for illegal drug use prior to appointment.
Probationary Period: Appointment MAY include a requirement for 1 year Senior Executive Service probationary period.
Notice of Financial Disclosure Report Requirement: This position is subject to a financial disclosure requirement and you will be required to complete OGE Form 278e as applicable within 30 days of your appointment
Individuals assigned male at birth after 12-31-59 must be registered for Selective Service. To verify registration, visit SSS.gov.


Qualifications


Only experience and education obtained by 12/06/2023 will be considered.
Educational Requirement

As a Basic Requirement, Applicants MUST Have


Degree: Biological sciences, agriculture, natural resource management, or related disciplines appropriate to the position; OR
Combination of education and experience: Courses equivalent to a major, or at least 30 semester hours in courses, as shown in A above, plus appropriate experience or additional education; OR
Experience: Four years of experience that demonstrated that the applicant acquired knowledge and understanding of one or more of the biological sciences, agriculture, natural resource management, or related disciplines equivalent to that which would have been acquired through completion of a 4-year course of study as described in A above.


Additionally, applicants
MUST
demonstrate progressively responsible leadership that is indicative of senior executive level managerial capability as outlined under Executive Core Qualifications and Technical Qualifications. Typically, experience of this nature will have been gained at or above the GS-15 grade level in the federal service or its equivalent with state or local governments, the private sector, or non-governmental organizations.
Unless you are currently serving under a career Senior Executive appointment, are eligible for reinstatement into the Senior Executive Service, or have successfully completed a Senior Executive Service Candidate Development Program approved by the OPM and been certified by the OPM, you must submit a narrative statement covering each of the Executive Core Qualifications and Technical Qualifications listed below. Your examples should be clear and concise, and emphasize your level of responsibilities, scope of complexity of programs managed, program accomplishments with results of your actions, policy initiatives and level of contacts.
The narrative addressing ECQ's must follow the format provided at Narrative statements may not exceed ten (10) pages for ECQ's; TQ's may not exceed six (6) pages.
Technical Qualifications


In-depth knowledge of, and professional experience in, applying principles and techniques of natural resources administration and management.
Knowledge of the roles, responsibilities, and goals of a large natural resources organization with programs of national scope.
Knowledge of current issues in environmental science, habitat maintenance, and the interactions among various environmental and biological sciences.


Executive Core Qualifications

ECQ 1 - LEADING CHANGE:
You must have demonstrated an ability to bring about strategic change, both within and outside the organization, to meet organizational goals. Inherent to this ECQ is the ability to establish an organizational vision and to implement it in a continuously changing environment.
Leadership Competencies: Creativity & Innovation, External Awareness, Flexibility, Resilience, Strategic Thinking, Vision
ECQ 2 - LEADING PEOPLE:
You must demonstrate the ability to lead people toward meeting the organization's vision, mission, and goals. Inherent to this ECQ is the ability to provide an inclusive workplace that fosters the development of others, facilitates cooperation and teamwork, and supports constructive resolution of conflicts.
Leadership Competencies: Conflict Management, Leveraging Diversity, Developing Others, Team Building
ECQ 3 - RESULTS DRIVEN:
This core qualification involves the ability to meet organizational goals and customer expectations. Inherent to this ECQ is the ability to make decisions that produce high-quality results by applying technical knowledge, analyzing problems, and calculating risks.
Leadership Competencies: Accountability, Customer Service, Decisiveness, Entrepreneurship, Problem Solving, Technical Credibility
ECQ 4 - BUSINESS ACUMEN:
This ECQ involves the ability to manage human, financial, and information resources strategically.
Leadership Competencies: Financial Management, Human Capital Management, Technology Management
ECQ 5 - BUILDING COALITIONS:
This ECQ involves the ability to build coalitions internally and with other Federal agencies, State and local governments, nonprofit and private sector organizations, foreign governments, or international organizations to achieve common goals.
Leadership Competencies: Partnering, Political Savvy, Influencing/Negotiating
FUNDAMENTAL COMPETENCIES:
The following competencies are the foundation for success in each of the Executive Core Qualifications: Interpersonal Skills, Oral Communication, Integrity/Honesty, Written Communication, Continual Learning, Public Service Motivation.
Education
PROOF OF EDUCATION: All applicants who are using education or a combination of education and experience to qualify must submit copies of official or unofficial transcripts which include grades, credit hours earned, major(s), grade point average or class ranking, institution name, and student name.
If any required coursework is not easily recognizable on transcripts, or if you believe a portion of a particular course can be credited toward meeting an educational requirement, you must also provide a memorandum on letterhead from the institution's registrar, dean, or other appropriate official stating the percentage of the course that should be considered to meet the requirement and the equivalent number of units. Unofficial transcripts are acceptable; however, if you are selected for the position, you will be required to produce the original official transcripts.
PASS/FAIL COURSES:
If more than 10 percent of your undergraduate course work (credit hours) were taken on a pass/fail basis, your claim of superior academic achievement must be based upon class standing or membership in an honor society.
GRADUATE EDUCATION:
One academic year of graduate education is considered to be the number of credits hours your graduate school has determined to represent one academic year of full-time study. Such study may have been performed on a full-time or part-time basis. If you cannot obtain your graduate school's definition of one year of graduate study, 18 semester hours (or 27 quarter hours) should be considered as satisfying the requirement for one year of full-time graduate study.
FOREIGN EDUCATION:
If you are using education completed in foreign colleges or universities to meet the qualification requirements, you must show the education credentials have been evaluated by a private organization that specializes in interpretation of foreign education. For further information, visit:
Additional information
Pcs Information


Yes, entitlements for payment of basic moving expenses, as required and to the extent allowed by the Federal Travel Regulation (FTR) 302-3.101, are authorized for eligible applicants changing duty station when the change meets the distance tests as provided in FTR 302-1.1 and 302-2.6. All moving expenses are taxable.
In addition, relocation discretionary entitlements MAY be authorized for this position including contractor-provided home sale.


Telework:
This position is suitable for telework and may be allowed to telework with supervisory approval.
A career with the U.S. government provides employees with a comprehensive benefits package. As a federal employee, you and your family will have access to a range of benefits that are designed to make your federal career very rewarding.


Eligibility for benefits depends on the type of position you hold and whether your position is full-time, part-time or intermittent. Contact the hiring agency for more information on the specific benefits offered.