Long Haul (OTR) Tanker Driver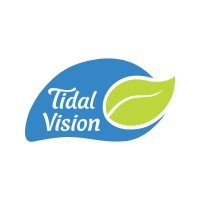 Tidal Vision
Posted on Monday, October 23, 2023
REPORTS TO: PLANT MANAGER
LOCATION: Raymond, WA, Idaho, Indiana, Oregon, Wyoming, Iowa, (open to states along route)
SALARY RANGE: $0.70-0.80/per mile
BENEFITS: Medical, dental and vision insurance, 401(k) with employer match, life and AD&D insurance, Employee Assistance Program, short & long term disability, tuition reimbursement, 21.67 days of Paid Time Off + 10 holidays.
At Pacific Gro, we are committed to producing the most biologically active organic fertilizer that will help all farms improve the health of their soil and the yield and value of their crops.
The Long Haul Driver is an integral part of the transport team. The position is responsible for checking the vehicle, securing and inspecting the load, and hauling bulk fertilizer safely and timely for Pacific Gro.
Essential job functions include:
Hauling (non-hazardous) bulk liquid fish waste using a freightliner truck with manual transmission.
Long haul Washington to the Midwest, dedicated route.
Inspecting the vehicle and securing the load following DOT standards
Ability to safely and successfully navigate to the provided address
Show a high amount of courtesy to our suppliers and customers.
Demonstrates high level of attention to detail and quality work
Ability to read and write in English and collect or generate proper load paperwork
Demonstrates initiative with the ability to perform daily duties with little oversight
Directs issues with the vehicles or other materials to the right person
Unloads trucks using pumps and hoses or other equipment when needed
Performs other duties as assigned
Dedicated truck, no hotseat
Must be able to comply with FMCSA Rules including proper use of Motive ELD.
Must comply with all HOS rules.
Qualifications:
Valid Class A driver's license with tanker endorsement required
2 years experience driving over the road tankers
Generous Hometime
Meets physical requirements of the position, including walking, standing, or sitting for extended periods, lifting heavy objects, climbing, crouching, operating tools, and wearing safety gear
You will be subject to a drug test, clearinghouse query and will have to show a clean 5 year driving abstract upon hire.
About us:
We value open, transparent communication, and foster a collaborative working environment.
We value our employees and demonstrate that through our compensation and benefits programs and opportunities for growth and development.
We are committed to diversity and inclusion for all employees. This is a learning process that involves examining our own habituated ways of working and shifting to ways of working that will not only attract, but also sustain, engagement and employment regardless of race, color, national origin, ancestry, age, religion, sex, sexual orientation, pregnancy, physical or mental disability, genetic information, veteran status, or uniformed service member status. Achieving equity is our goal. We invite all who are willing to join in our commitment to apply and help shape our ongoing efforts.