Senior Officer, Conservation and Financial Planning, Enduring Earth (Hybrid)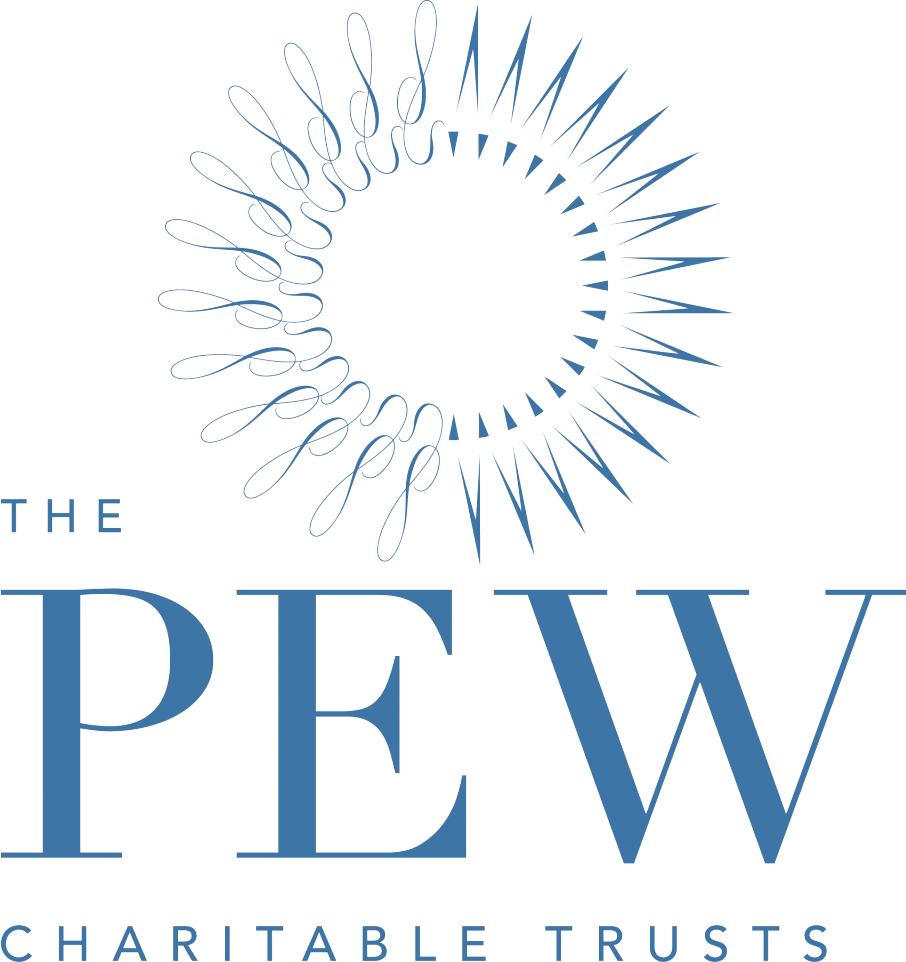 The Pew Charitable Trusts
Job Functions:
Product, Data Science
Employment Types:
Full-time
Locations:
Washington, DC, USA
The Environmental Portfolio at The Pew Charitable Trusts
For more than 25 years, Pew has been a major force in engaging the public and policy makers about the causes, consequences, and solutions to some of the world's most pressing environmental challenges. Our environment work spans all seven continents with more than 250 professionals working at the local, national, and international levels to reduce the scope and severity of global environmental problems, such as the erosion of large natural ecosystems that contain a great part of the world's remaining biodiversity, and the destruction of the marine environment.
Pew has worked in the United States and Canada since 1990 to protect vast stretches of wilderness and more recently expanded our land conservation efforts to Australia's Outback and Chilean Patagonia. Safeguarding these places offers an opportunity to conserve wildlife habitat, shorelines and landscapes for current and future generations. Our work relies on the sciences of conservation, biology, and economics to advocate for practical and durable solutions to the loss of biodiversity.
In the sea, reforms to how our oceans are managed are essential to address overfishing, pollution, and loss of habitat. Pew began its oceans program in the United States, focusing on ending overfishing and protecting fragile marine habitat. Starting in 2005, Pew's ocean conservation program expanded around the world and played a significant role in reforming marine fisheries management in the European Union and on the high seas and creating marine reserves around the world. Our work is grounded in the best available science and pursues domestic and international conservation measures that are long-term and provide permanent, durable protections for marine ecosystems.
Enduring Earth: The Global Project Finance for Permanence Initiative
The need for durable, landscape and oceanic level safeguards to help stem recent decades' dramatic decline of global biodiversity and to build resilience to climate change has fostered the development of new mechanisms to identify, conserve, finance, and manage critical ecosystems. One of the most promising has been the Project Finance for Permanence (PFP). The PFP model protects ecosystems at a large scale and avoids the challenges of "paper parks" by ensuring that conservation management is properly resourced and durable. Because the PFP model requires comprehensive planning and design that involves a wide range of stakeholders, PFPs also address the frequent piecemeal approach to conservation whereby areas of land receive varying levels of protection without consideration for ecological connectivity, wildlife corridors, or community development needs.
An emerging collaboration among Pew, the World Wildlife Fund, The Nature Conservancy, and philanthropist Ben Walton, represented by his family office Zomalab, aims at helping to meet these ambitious and important goals. This 10-year initiative is built around the innovative PFP conservation finance mechanism. PFPs have the potential to catalyze and spur tremendous investments from private, government, and multilateral funds to permanently conserve some of the world's most spectacular and ecologically important marine and terrestrial natural ecosystems. In addition to safeguarding nature, a tenet of this initiative is to ensure that expanded protection and improved management of conservation areas effectively engages and provides economic benefits to local communities through funds going to local and Indigenous resources management, low impact tourism, and other enterprises based on sustainable uses.
Position Overview
The senior officer, conservation and financial planning will report to the environment portfolio's project lead for Enduring Earth. This role will also work closely with portfolio leadership, the finance team, and other departments to develop conservation plans and financial models that will be foundational to the project. Each PFP will require: 1. a science-based conservation plan, 2. a detailed financial model for achieving this plan, and 3. an assessment of financing mechanisms. This position will work with teams to help develop the conservation plan (1) and in particular on developing a financial model for achieving this plan (2).
The position is located in Washington, DC, and is eligible for up to 60% telework.
The position has a set time frame that could be extended based on the success of the program, funding sources, and board decisions on continued support.
Responsibilities
Work with partners to design and build agreement on project scope (geographic and thematic) for individual PFPs.
Work with a range of local and national partners and stakeholders to assess conservation status and targets, identify critical threats and opportunities, and conduct stakeholder analysis for individual PFPs.
Lead consultative processes with partners in developing an extensive conservation plan that includes goals, strategies, activities, and assumptions, and monitoring, evaluation, and learning plans.
Design and conduct related studies; organize workshops to generate relevant information for the project.
Travel extensively to project sites and facilitate multi-stakeholder consultation workshops to develop detailed conservation and financial plans.
Work with a range of stakeholders to collect, clarify, and analyze financial and other data relevant to the initiative.
Develop detailed long-term financial models including: projections of costs; mapping of costs to funding sources and timing; trust funds and related investment returns.
Coordinate with the Pew's project lead and finance department to ensure financial models include analyses of pertinent risks, such foreign currency risk, sovereign risk, and market risk. Financial models will be designed to analyze funding sensitivities to the various types of risk.
Guide development, in collaboration with Pew's project lead, Enduring Earth partners and select members of Pew's senior leadership, of approaches and tools to estimate long-term financial needs for achieving goals, assess existing funding, and calculate financial gaps.
Engage regularly with Pew's finance and legal departments, to ensure up-to-date information is shared regarding PFP deals, terms, and financing.
Communicate conservation and financial analysis scope, approach, assumptions, and results in meetings, presentations, and reports for various audiences; based on analysis, make recommendations on the design and implementation of financial mechanisms.
Train counterparts at project sites to prepare and manage financial modeling and related processes.
Requirements
Bachelor's degree or equivalent experience required in a management, finance or conservation-related field. Master's degree is preferred, in particular an MBA.
At least 10 years of applicable experience is required, of which, at least 5 years of experience in conservation management is preferred.
Proficient in program budget development, including data collection and analysis.
Some experience working with developing countries preferred.
Detail-oriented with excellent quantitative, analytical, oral, and written communication skills.
Must be client-focused and enjoy problem solving and working with teams across different time zones.
Proficient in Microsoft Excel, Word, PowerPoint and research.
High degree of flexibility, and ability to work against deadlines (including some nights and weekends), and under frequently changing circumstances.
Able to lead group discussions with individuals working in different roles and countries; capable of training and guiding team members, including ability to work with a high degree of cultural sensitivity.
Travel Frequent travel, including internationally, is expected for this position (consistent with Pew policies and safety protocols related to COVID-19).
Total Rewards
We offer a competitive salary and benefit program, including: comprehensive, affordable health care through medical, dental, and vision coverage; financial security with life and disability insurance; opportunities to save using health savings and flexible spending accounts; retirement benefits to help prepare for the future; and work/life benefits to maintain a good balance.
The Pew Charitable Trusts is an equal opportunity employer, committed to a diverse and inclusive workplace. Pew considers qualified applicants for employment without regard to age, sex, ethnicity, religion, disability, marital status, sexual orientation or gender identity, military/veteran status, or any other basis prohibited by applicable law.