Asia Fishery Improvement Manager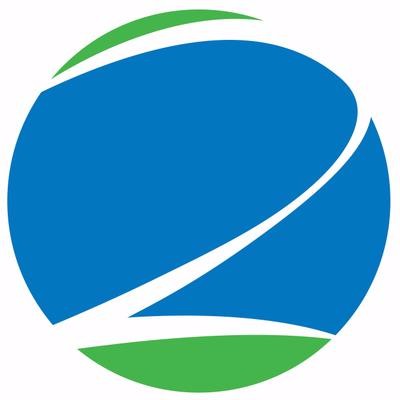 Ocean Outcomes
Job Functions:
Administration, Operations, Data Science
Employment Types:
Full-time, Contractor
Compensation:
50,000 – 68,000 USD per year
Description
Help Ocean Outcomes (O2) shape and execute an exciting initiative to ensure that tuna stocks, and the oceans and people who depend on them can thrive. We engage the owners, buyers and managers of Northeast Asian tuna longline and purse seine fleets to incentivize sustainable fishing practices to ensure that the resource, and the people who depend on healthy tuna stocks, can thrive.
O2 works directly with both the Northeast Asian longline and purse seine tuna fleets and their industry associations to encourage them to adopt and implement better fishing standards, and to use their leverage to argue for better Harvest Control Rules at relevant Regional Fisheries Management Organizations (RFMOs), as well as implement better practices on board the vessels to reduce environmental and social impacts. Our goal is to align, as best as possible, business incentives and interests with clearly defined policy reform goals and the adoption and implementation of sustainable practices at large-scale, regional or even global levels.
By effectively engaging purse seine and longline catching sectors in Marine Stewardship Council (MSC) and fishery improvement models, this will lead to 1) better industry practices at sea; and 2) fishing industry support for working with Northeast Asian government agencies and representatives towards RFMO reform.
Description, Deliverables and Responsibilities
O2 is seeking qualified candidates to fulfill a dedicated full time contract position which provides a unique opportunity to be at the forefront of sustainable tuna improvement and to help change Northeast Asian fishing practices so that vessels harvesting tuna can ultimately meet and surpass MSC standards for sustainability. Working closely with O2 leadership and partners in Northeast Asia, the Asia Fishery Improvement Manager will lead and coordinate outreach efforts with commercial fisheries and key NGOs in the region, with a particular emphasis on tuna catching vessels owned by companies based in Taiwan, Province of China, China and Japan. Specific responsibilities include:
Build/maintain relationships with key local stakeholders e.g. fishing companies, cooperatives, local processors, government officials, and other community stakeholders to develop and implement improvement projects.
Hold stakeholder outreach and co-design meetings to facilitate development of improvement work plans which have buy-in from key supply chain participants.
Support implementation and manage improvement projects work plans, ensuring timely delivery of project deliverables.
Conduct research and analysis in collaboration with program teams and science/analytic teams.
Work directly with both the Northeast Asian longline and purse seine tuna fleets and their industry associations to encourage them to adopt and implement better fishing standards, and to use their leverage to argue for better Harvest Control Rules at relevant RFMOs.
Support relationship building with key funders in the region.
Requirements
Desired Qualifications and Attributes
An advanced degree, 5+ years of experience in relevant fields e.g. conservation, seafood business, fisheries, etc., and demonstrable experience in engaging or working in the seafood industry and NGOs sectors related to fisheries, preferably in Northeast Asia
Fluent in both Mandarin and English — a working knowledge of Taiwanese Hokkien, Korean and/or Japanese preferred
Located ideally in Taiwan, Province of China — although O2 will consider other locations — and ability to travel extensively, both domestically and internationally
Strong written and verbal communications skills
Coordination and networking skills
Ability to work independently and remotely using modern cloud computing tools, including excellent computer skills appropriate to an evolving cloud-based IT environment, including experience with Google Workplace, CRM databases, and online task management platforms such as Asana
Ability to work with a geographically dispersed team across time zones
Capability to build and maintain professional, equity-centered, relationships with coworkers, stakeholders and clients
Benefits
Compensation, Location and Travel Expectations
Starting base compensation for this dedicated contracted role will be $50,000 - $68,000 USD, commensurate with experience. The total compensation is determined, according to our internal policy, by an additional place based supplement which can significantly vary depending on the contractor's location, and ranges between 10% and 30% of the base rate. The person contracted will become a core member of O2's virtual team. They will be 'home-based,' meaning they will support their own work space in a location of their choice. Currently, O2 has team members and core partners in China, France, Japan, Mexico, South Korea and the United States. We aspire to bring the whole team together in-person each year when possible. Extensive travel throughout Northeast Asia is to be expected, taking into account Covid-19 travel restrictions.
Timeline:
Recruitment will continue until Friday, April 22, 2022.
We provide equal employment opportunities to all employees and applicants for employment without regard to race, color, religion, gender, sexual orientation, gender identity, national origin, age, disability, genetic information, marital status, amnesty or status as a covered veteran in accordance with applicable federal, state and local laws.