Global Aquaculture Procurement Specialist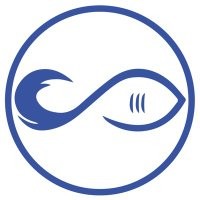 Forever Oceans
Job Functions:
Data Science
Employment Types:
Full-time
Compensation:
USD per year
COMPANY OVERVIEW
Forever Oceans is reshaping seafood with its sustainable, tech-forward approach and is positioned to become the preeminent sustainable seafood company. We are committed to advancing the cause of healthy, responsible, and sustainable mariculture around the world. Forever Oceans is unique for its combination of biology, aquaculture, and technology in harmony to grow its sushi-grade fish in the most efficient and sustainable way. With backing of premium investors such as Bessemer Venture Partners, Forever Oceans is revolutionizing the world of seafood, forever.
POSITION SUMMARY
We are in a critical period in our evolution as we transition from development to full scale commercial operations.
The position of Aquaculture Procurement Specialist will manage high complexity, time-sensitive projects for building out offshore production capacity for the next 3-5 years. The candidate will oversee all stages of strategic and tactical procurement, contract oversight & management, review and execution. They will also develop and execute customized project procurement plan(s) and strategies for each project and coordinate activities with Technology and other functions in the company.
We are looking for a dynamic individual who knows all components of modern aquaculture, from technology, moorings, feeding mechanisms, vessel requirements, harvesting, nets etc and understands the dynamic evolution of fish health management and offshore aquaculture.
RESPONSIBILITIES
Responsibilities include, but are not limited to, the following:
Work with all stakeholders within Forever Oceans and external vendors to procure all components for global aquaculture operations
Source global and local suppliers/vendors to obtain the best quality product at the lowest cost possible
Review cost proposals and pricing information
Prepare contracts and purchase orders
Assures vendor compliance with contract terms and quality standards
Maintain a database regarding purchases, performance of vendors, quality of products, etc.
QUALIFICATIONS
Desired qualifications include, but are not limited to, the following:
Bachelor's degree required
Expert experience in modern offshore aquaculture and technical aspects.
Experience of all aspects on a global level in purchasing infrastructure for aquaculture expansion
Understanding of sourcing, pricing and direct relationships with manufacturers of supplies
Proven experience in Aquaculture sourcing
Project management experience
Ability to complete multiple projects in a timely manner
Expert communication skills both verbal and written
Excellent organization skills with attention to detail
Expert knowledge of contract principles and procedures
Ability to prepare purchasing plans and use of procurement analytics tools.
Expert in Excel, Microsoft 365, project management applications
GENERAL QUALIFICATIONS
Desired general qualifications include, but are not limited to, the following:
Ability to work in a dynamic and fast-paced environment.
Passion for working on cutting-edge technologies and eagerness to learn new things.
Team player with excellent planning and organizational skills.
Any real-world work experience in a marine environment is a plus.
A love of the ocean.
LEGAL DISCLAIMERS AND/OR OTHER QUALIFICATIONS
Forever Oceans is an Equal Opportunity Employer. It is the policy of Forever Oceans to provide equal employment opportunity to all persons, regardless of age, race, religion, color, national origin, sex, political affiliations, marital status, non-disqualifying physical or mental disability, age, sexual orientation, membership, or non-membership in an employee organization, or on the basis of personal favoritism or other non-merit factors, except where otherwise provided by law.