Salmonid Ecologist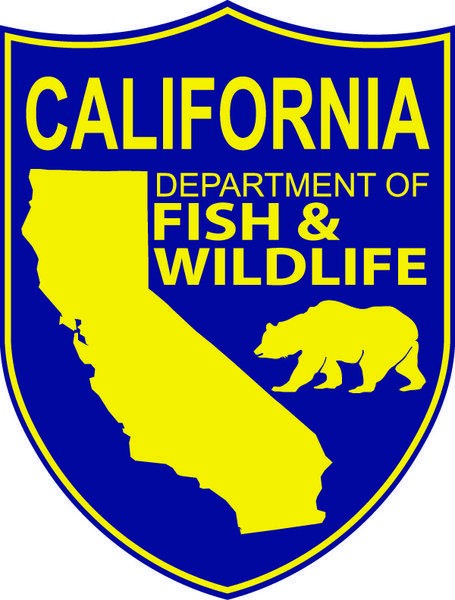 California Department of Fish and Wildlife
Data Science · Full-time
Sacramento, CA, USA
7,336 – 9,126 USD per month
Posted on Friday, April 14, 2023
Job Description and Duties
Do you want to make a difference in the conservation and management of North Coast salmonids? We are building a team of highly motivated scientists to help change the trajectory of our native fish stocks, and we need the best and brightest.
The incumbent will serve as Anadromous Fisheries Resource Assessment and Monitoring Program (AFRAMP) technical science and salmonid ecology expert, advising on priorities and progress for research and monitoring, restoration and recovery, and species management plans. This position will require the design, evaluation and synthesis of complex biological and ecological studies and the ability to communicate effectively with scientists within the Department, partner agencies, Tribal entities, and the public. Other advanced duties include design, implementation and/or modernization of data management systems and analytical tools, including writing programs in relational database languages and other computing platforms for statistical and graphical synthesis of data. To be successful in independently performing the tasks identified, the incumbent should have advanced experience with salmonid ecology, recovery programs, fishery assessment and monitoring techniques, data management, statistical analyses, and contemporary software applications used in ecological modeling. The incumbent will independently perform and lead work as a member of several statewide, state/federal, and multi-agency teams collecting and analyzing environmental and fishery data used to protect the State's anadromous fish populations. Incumbent will represent the Department in dealings with local, State and federal governmental agencies, Tribal partners, conservation groups and private landowners. Area of geographic responsibility includes all nine Northern California counties that make up the Northern Region, however duties will be largely focused in Del Norte, Humboldt, and Mendocino counties.
In order to be eligible for this position, you must either be transfer eligible or take and pass the following exam:
Senior Environmental Scientist (Specialist)  Senior Environmental Scientist Specialist examination bulletin. (ca.gov)
You will find additional information about the job in the Duty Statement.
Working Conditions
Use of a computer several hours a day involves sitting most of the time but will involve walking or standing for brief periods. Attend off-site meetings, hearings, and field visits which requires travel and occasional overnight stays. Possession of a valid Driver's License is required to operate a State vehicle. Work with varied staff statewide to complete work assignments. Participation in field work can involve long days working in inclement weather, ability to work in remote locations to conduct biological surveys in habitat that supports wildlife, poison oak, and biting insects, hiking long distances, or lifting and carrying heavy objects. Ability to elevate and carry 40 pounds. Ability to swim, wade, kayak, and snorkel in rivers and streams 5-8 hours a day.
Minimum Requirements
You will find the Minimum Requirements in the Class Specification.
Additional Documents
Position Details
Job Code #:
JC-365738
Position #(s):
565-141-0765-011
Working Title:
Salmonid Ecologist
Classification:
SENIOR ENVIRONMENTAL SCIENTIST (SPECIALIST)
$7,336.00 - $9,126.00
# of Positions:
1
Work Location:
Humboldt County
Job Type:
Permanent, Full Time
Department Information
Department of Fish and Wildlife employees are committed to managing and protecting California's diverse wildlife and habitats upon which they depend.
California is one of the most biodiverse places on the planet. As such, the Department of Fish and Wildlife values diverse employees working together to protect nature for all Californians. CDFW is committed to fostering an inclusive work environment where all backgrounds, cultured and personal experiences can thrive and connect others to our critical mission.
Join us and begin a meaningful new career!
Department Website: https://www.wildlife.ca.gov
📷
Special Requirements
Ability to elevate and carry 40 pounds.
Applicants requiring reasonable accommodations for the hiring interview process must request the necessary accommodations if scheduled for a hiring interview. The request should be made at the time of contact to schedule the interview. Questions regarding reasonable accommodations may be directed to the EEO contact listed on this job posting.Application Instructions Completed applications and all required documents must be received or postmarked by the Final Filing Date in order to be considered. Dates printed on Mobile Bar Codes, such as the Quick Response (QR) Codes available at the USPS, are not considered Postmark dates for the purpose of determining timely filing of an application.Final Filing Date: 4/28/2023Who May ApplyIndividuals who are currently in the classification, eligible for lateral transfer, eligible for reinstatement, have list eligibility, are in the process of obtaining list eligibility, or have SROA and/or Surplus eligibility (please attach your letter, if available). SROA and Surplus candidates are given priority; therefore, individuals with other eligibility may be considered in the event no SROA or Surplus candidates apply. Individuals who are eligible for a Training and Development assignment may also be considered for this position(s).
Applications will be screened and only the most qualified applicants will be selected to move forward in the selection process. Applicants must meet the Minimum Qualifications stated in the Classification Specification(s).How To ApplyComplete Application Packages (including your Examination/Employment Application (STD 678) and applicable or required documents) must be submitted to apply for this Job Posting. Application Packages may be submitted electronically through your CalCareer Account at www.CalCareers.ca.gov. When submitting your application in hard copy, a completed copy of the Application Package listing must be included. If you choose to not apply electronically, a hard copy application package may be submitted through an alternative method listed below:Address for Mailing Application PackagesYou may submit your application and any applicable or required documents to:Department of Fish and WildlifeAttn: Human Resources BranchP.O. Box 944209Sacramento, CA 94244Address for Drop-Off Application PackagesYou may drop off your application and any applicable or required documents at:Department of Fish and WildlifeHuman Resources BranchTemporarily ClosedSee Filing InstructionsSacramento, CA 9581408:00 AM - 05:00 PMRequired Application Package DocumentsThe following items are required to be submitted with your application. Applicants who do not submit the required items timely may not be considered for this job:Current version of the State Examination/Employment Application STD Form 678 (when not applying electronically), or the Electronic State Employment Application through your Applicant Account at www.CalCareers.ca.gov. All Experience and Education relating to the Minimum Qualifications listed on the Classification Specification should be included to demonstrate how you meet the Minimum Qualifications for the position. Resume is required and must be included. School Transcripts Statement of Qualifications - A Statement of Qualifications (SOQ) is required. Please see below for SOQ instructions.
Desirable Qualifications
In addition to evaluating each candidate's relative ability, as demonstrated by quality and breadth of experience, the following factors will provide the basis for competitively evaluating each candidate:
Advanced degree in fisheries biology, aquatic ecology or related field.
Ability to independently organize and prioritize workload, and adapt to changes in priorities.
Experience working in a team of scientists.
Effectively communicate with others while practicing empathy and cultural sensitivity.
Enthusiasm and aptitude in field data collection.
Ability to communicate complex concepts to multiple audiences.
Benefits
Benefit information can be found on the CalHR website and the CalPERS website.
Contact Information
The Hiring Unit Contact is available to answer questions regarding the position or application process.
Department Website: https://www.wildlife.ca.gov
Hiring Unit Contact: Seth Ricker (707) 498-9145 Seth.Ricker@wildlife.ca.gov
EEO Contact: EEO OFFICE (916) 902-9211 EEO@wildlife.ca.govPlease direct requests for Reasonable Accommodations to the interview scheduler at the time the interview is being scheduled. You may direct any additional questions regarding Reasonable Accommodations or Equal Employment Opportunity for this position(s) to the Department's EEO Office.
California Relay Service: 1-800-735-2929 (TTY), 1-800-735-2922 (Voice) TTY is a Telecommunications Device for the Deaf, and is reachable only from phones equipped with a TTY Device.
Statement of Qualifications
Please provide a Statement of Qualifications in cover letter format. Please limit your response in the body of the text to 800 words. Please use single spacing, size 12 point Arial font. Please address your qualifications for this position relative to the Essential Functions described in the Duty Statement and Desirable Qualifications described in the Job Ad.
Filing Instructions.
You must reference Position Number 565-141-0765-011 and RPA number E-R1 F 22-076 in the Examination(s) or Job Title(s) for Which You Are Applying section of the State Application Form (Std. Form 678). Applications that do not list the Position Number and RPA Number may not be considered.
We recommend applications are sent certified mail as we are unable to verify receipt.
Resumes will be reviewed in addition to the STD 678 for employment history. Resumes must include the complete to and from dates (MM/DD/YYYY) and hours worked per week.
Equal Opportunity Employer
The State of California is an equal opportunity employer to all, regardless of age, ancestry, color, disability (mental and physical), exercising the right to family care and medical leave, gender, gender expression, gender identity, genetic information, marital status, medical condition, military or veteran status, national origin, political affiliation, race, religious creed, sex (includes pregnancy, childbirth, breastfeeding and related medical conditions), and sexual orientation.
It is an objective of the State of California to achieve a drug-free work place. Any applicant for state employment will be expected to behave in accordance with this objective because the use of illegal drugs is inconsistent with the law of the State, the rules governing Civil Service, and the special trust placed in public servants.
California Department of Fish and Wildlife is an equal opportunity employer.